Even though the world is only beginning to emerge from the COVID-19 crisis, Singapore's business and startup ecosystem is buzzing as never before. The global crisis and numerous lockdowns have changed the way people work, relax, and learn, moving us to formats that have more blending of digital modes. As a result, the COVID-19 pandemic has been a boon to companies and industries that provide such digital modes of interactions. It has increased the demand for food delivery, digital payments, virtual meetings, eCommerce, streaming entertainment, social media, and other digital services. As a result, there is a huge growth opportunity for startups in these fields — and Singapore is availing itself of that opportunity. The country offers a very hospitable environment for tech startups with its open and rational business policies, rigorous protection of intellectual property rights, numerous business incentives, and political stability. These factors are attracting a) foreign entrepreneurs who wish to launch an innovative startup, b) Hong Kong business executives who want to protect their assets from Hong Kong's crisis, and c) investors who wish to avail Singapore's vibrant financial services opportunities. If you are considering incorporating a company in the city-state, we are here to help.
This blog post highlights recent business news, regulatory updates introduced by the Singapore Government, and the launch of new startup incentive programmes. We will also describe a few success stories of Singapore startups and summarize other business-related news that may be useful for Singapore-based business executives or investors.
Business update

Indian law firm Khaitan & Co. chooses Singapore for its first foreign office
As Singapore is becoming a hub for creating international corporate structures to invest in India, many Indian lawyers are considering expanding their practices here. One recent example is Khaitan & Co., a leading Indian firm that is based in Mumbai. In March 2021, the firm announced that it will be opening an office in Singapore. This move is part of the company's strategic view that Singapore will continue to be a major hub for inbound and outbound opportunities for its India-based domestic and international clients.
Singapore's branch will operate as a licensed foreign law practice, offering Indian law expertise, including international commercial arbitration. The firm will focus on cross-border mergers and acquisitions, private and public investments, and consulting for high-net-worth Indian families based in Singapore on issues such as tax and corporate planning. The firm will also advise on international arbitrations involving Indian law.
Singapore, with one of the most business-friendly legal systems, has been the focus of attention for a number of global law firms. Earlier in March, Squire Patton Boggs expanded its operations in Singapore with the hiring of Eversheds Sutherland's former arbitration co-head, Rodman Bundy, who joined from Singapore firm Harry Elias Partnership alongside colleague Alvin Yap. That followed the arrival to Squire Patton Boggs of Clifford Chance's Asia Pacific maritime head, Kate Sherrard, along with a senior associate.


Payfazz invests US$30 million in Xfers: two fintechs form Fazz Financial Group
Payfazz is an Indonesian fintech startup based in Jakarta that has developed a financial and payment services platform. Its Singapore partner is Xfers — a startup that has created a payment solution for businesses in Singapore.
The focus of both startups was to expand the SEA market, and on March 4, 2021, the two companies announced they had joined forces to create a new holding entity called Fazz Financial Group. As part of the deal, Payfazz invested US$30 million into Xfers. Both Payfazz and Xfers are Y Combinator alumni that wish to make financial services accessible to more businesses and individuals in SEA, even those lacking a bank account.
Based in Singapore, Xfers will serve as the B2B and SEA arm of Fazz Financial Group, while Payfazz, which already uses Xfers' payments infrastructure, will continue expanding in Indonesia. The two startups will retain their business names while working together under the new holding company.
Singapore hedge funds are training young interns
2020 showed that a number of multibillion-dollar funds, family offices, and private-equity firms are moving to Singapore from other parts of Asia, Europe, and the US in particular. Due to growing concerns about Hong Kong's status, many Hong Kong based firms are also moving to Singapore. Months of pro-democracy protests last year and China's imposition of a national security law have undermined business trust in Hong Kong, making Singapore an attractive alternative.
Many billionaires, such as Google co-founder Sergey Brin, hedge fund manager Ray Dalio, and vacuum cleaner inventor James Dyson have set up family offices in Singapore.
In March 2021, a number of Singapore-based hedge funds started training interns as young as 16 in the skills required for portfolio management of wealthy individuals. These activities are supported by the Government by means of training subsidies. Having long been considered a popular choice for well-heeled Western expats, Singapore is seeking to boost local talent that will cater to the financial needs of these immigrants. Earlier in 2020, the Government launched a series of measures to support development of youthful expertise in the financial services sector, a move that is now complemented by this training.
S$940 million wage credits are released in March
About 100,000 Singapore employers will receive S$940 million in Wage Credit Scheme payouts by March 31, 2021, according to information from the Inland Revenue Authority of Singapore.
The Government will cofund 15% of qualifying wage increases given in 2017, 2018, 2019, and 2020 to more than 800,000 Singaporean employees earning up to $5,000 monthly.
Employers do not need to apply to receive the payouts. Those eligible will receive letters from IRAS by March 31 informing them of their payout amount, which will be credited directly to employers' registered bank accounts through PayNow Corporate or GIRO.
Introduced in 2013, the Wage Credit Scheme cofunds wage increases to support business transformation efforts and encourage sharing of productivity gains with employees.
Regulatory update
MOM to drop Letter of Consent in May
On March 3, 2021, the Singapore Minister of Manpower announced that Dependant Pass (DP) holders would have to secure a work pass instead of a Letter of Consent if they wish to work in the country.
This change will align work rules for Dependant Pass holders with those applying to other foreigners working in Singapore. Employers that hire DP holders will now have to comply with the conditions for hiring foreigners, including the relevant qualifying salary, quotas, and levies.
Thus, starting on May 1, 2021, DP holders will have to apply for an appropriate work pass such as an Employment Pass, S Pass, or work permit instead of the Letter of Consent that they can currently use. Those working on a Letter of Consent will be allowed to continue working until its expiry. After that, employers will have to apply for a work pass.
The changes to the work arrangements of Dependant's Pass holders however do not affect Long-Term Visit Pass (LTVP and LTVP+) regulations. Thus, if you are holding a LTVP or LTVP+, you can still work in Singapore if you get a Letter of Consent.
More details will be released on May 1, 2021 by the Manpower Ministry.
Tax filing simplified: Novelties introduced by IRAS
On March 1, 2021, the Inland Revenue Authority of Singapore (IRAS) introduced several initiatives to simplify tax filing. To enhance the tax filing procedure, IRAS will send tax bills directly to selected taxpayers in place of filing notices. The tax authority will also roll out new initiatives to simplify tax filing for the self-employed. Selected commission agents and private hire car and taxi drivers will get to enjoy No-Filing Service (NFS) for the first time. Similarly, many sole-proprietorships will experience easier filing with the increase in revenue threshold for the 2-line statement from S$100,000 to S$200,000. Taxpayers can also expect a new look for their tax notices this year, the improvements are designed to make the notice easy to read. You can find out more information on these new rules on the IRAS website. You can also read our personal tax and corporate tax guides.
GST on imported low-value goods and remote services from overseas providers
Starting Jan. 1, 2023, consumers in Singapore will have to pay GST on goods valued at S$400 or below ("low-value goods"), which are imported into Singapore via air or post ("imported low-value goods") and purchased from GST-registered suppliers.
Currently, low-value goods procured locally are subject to GST, while the same goods imported from overseas via air or post are not. The change, announced in Budget 2021, is intended to achieve a level playing field in GST treatment for all goods consumed in Singapore, whether procured locally or from overseas.
There is no change to the GST treatment for goods imported via sea or land, as well as goods valued above S$400 that are imported via air or post. You will pay GST at the point of importation of such goods.
Also beginning January 1, 2023, businesses and individuals will have to pay GST on supplies of imported non-digital services purchased from GST-registered overseas service providers. Digital services that are currently subject to GST will remain taxable. This means that all supplies of imported services, whether digital or non-digital, which can be supplied and received remotely (i.e. known as "remote services"), will be subject to GST. You may also find our guide how GST works in Singapore useful.
Startup update

Singapore-based M Capital Management closes US$31 million debut fund to invest in SEA startups
M Capital Management is a new Venture Capital firm based in Singapore. On March 22, 2021, the company announced it had closed its maiden fund, M Venture Partners (MVP), at US$30.85 million.
The new fund was founded by Mayank Parekh, a former investor and management consultant, along with Joachim Ackermann, former managing director of Google Asia Pacific. Other key executives include Dr. Tanuja Rajah, who joined from Entrepreneur First, and Chethana Ellepola, previously Research Director at Acquity Stockbrokers.
MVP intends to invest in about 40 startups — mainly in the seed and pre-Series A stages — focused on technology-enabled business models. The average initial investment per one company will be about US$500,000. Since its launch, the VC firm has made 11 investments.

ACKTEC raises US$1 million seed to develop its immersive learning platform
Founded in 2018 by Rayvan Ho, ACKTEC Technologies is a Singapore-based immersive learning startup. It specialises in providing digital learning ecosystems. It provides services for structuring, and digitising learning and development (L&D) content for organisations. According to the firm, through its progressive learning platform ACKTEC Learn, organisations can transform their existing L&D content into immersive learning modules utilising technologies and interactive 3D while maintaining a mobile-friendly format.
In March 2021 the firm raised US$1 million in seed funding. The round was led by the local family office, Octava. The other investors are SEEDS Capital, EduSpaze, Govin Capital and a group of other angel investors.
ACKTEC said the fresh funds will be used to scale its immersive learning content marketplace KQwest across Asia.

Big Idea Ventures' New Protein Fund invites applications for startup funding programme
Big Idea Ventures' (BIV) New Protein Fund is a Singapore-based investment fund focusing on seed- and early-stage investments in plant-based and cell-based food, ingredient, and technology companies. The fund has accelerator offices in New York and soon in Paris as well.
In March 2021, BIV announced it is accepting applications from startups for its fourth accelerator cohort. The fund will invest up to US$200,000 per startup (US$125,000 in cash and US$75,000 through in-kind benefits). Big Idea Ventures' programme may also choose to invest up to US$3.5 million in later stage companies. The fund's mission is to invest in and accelerate up to 100 plant- and cell-based businesses worldwide.
Startups that join the accelerator will have an opportunity to engage with BIV's partners, such as AAK, a global provider of plant-based oils headquartered in Sweden; Bel Group, the French cheesemaker; and Bühler Group, the Swiss food equipment manufacturer.

Zilliqa launches US$5 million fund to support startups developing their blockchain platforms
Launched in 2017, Zilliqa is a Singapore blockchain company that has developed a blockchain platform designed around the concept of sharding. Sharding means dividing the network into several smaller component networks that are able to process transactions in parallel.
In March 2021, the firm announced a strategic annual investment plan to invest up to US$5 million in 15 startups. The investments will be between US$50,000 and US$500,000 into promising companies in exchange for equity, tokens, or a combination of both. All investments will be funneled through ZILHive, the ecosystem growth arm of Zilliqa, through its ZILHive Incubator and ZILHive Ventures initiatives.
In addition, to make the programme more inclusive, the incubator will accommodate both technical and non-technical participants who have little to no prior experience with blockchain.
Selected companies will develop their projects through mentorship sessions, masterclasses, and workshops, out of which some startups will get the chance to showcase their projects to potential investors and industry partners at Zilliqa's annual town hall event next year.
About CorporateServices.com
Headquartered in Singapore, CorporateServices.com, empowers global entrepreneurs with information and tools necessary to discover Singapore as a destination for launching or relocating their startup venture and offers a complete range of company incorporation, immigration, accounting, tax filing, and compliance services in Singapore. The company combines a cutting-edge online platform with an experienced team of industry veterans to offer high-quality and affordable services to its customers. Contact Us if you need assistance with setting up a new Singapore company or if you would like to transfer the administration of your existing company to us.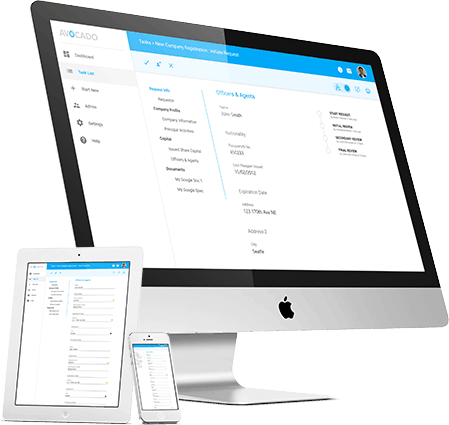 Considering Singapore?
Experienced team. Affordable cost. Online platform.
Interested?