A FEW REASONS WHY...
CLIENTS ACROSS THE GLOBE CHOOSE US
#1 The best technology in the industry
A powerful platform with comprehensive services to register and manage your Singapore company. All online - anytime, anywhere.
#2 The best experts in the industry
Our people are experienced professionals with deep expertise in Singapore's corporate services industry. They take the time to understand your needs and deliver solutions that appropriate, practical, and cost-effective.
#3 Fair and transparent pricing
We charge fixed fees that provides some of the best value in Singapore's corporate services industry. You will know all costs up front, with no hidden fees or surprises.
We believe that enduring customer relationships can only be created by offering great solutions, providing superior service, and clearly communicating our fees.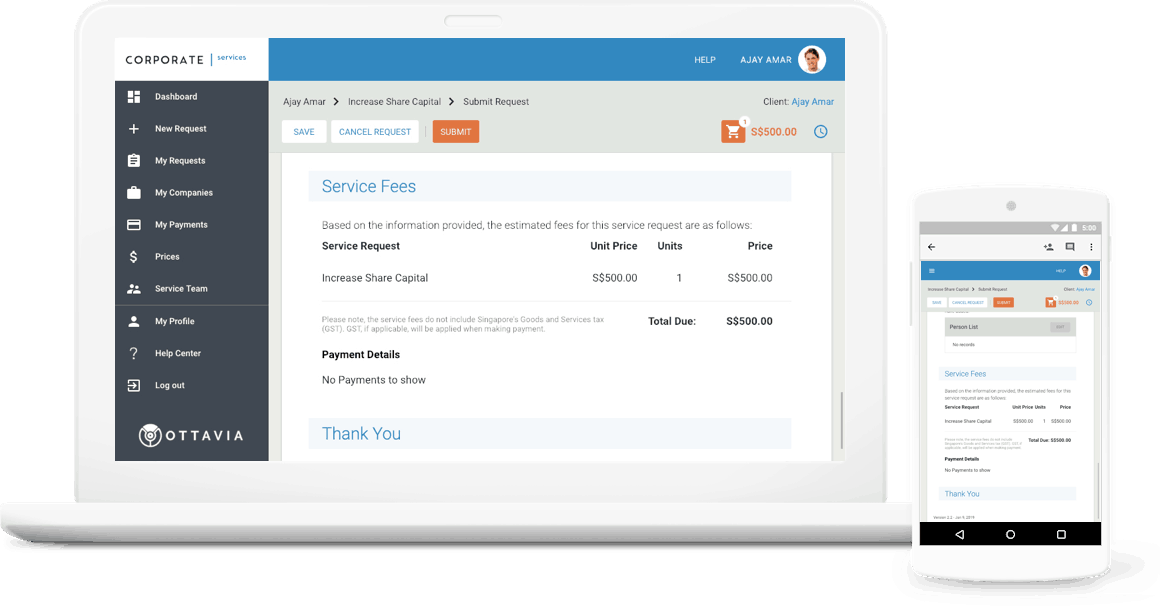 Our technology-driven service model, undergirded by our experienced team, creates an outstanding customer experience for our clients. Our founding team has over 100 years of collective experience in the corporate services industry; we have used the lessons we learned during our previous roles to create the best-in-class service-delivery model. It is a model that ensures excellent service, no matter how you interact with us.
#5 Objective, unbiased information
We will provide accurate information and guide you to solutions that are best suited for your unique situation. Our's is not a cookie-cutter "one-fits-all" approach.
Our extensive library of well-researched articles about incorporating and running a Singapore company is always available to you. Learn before you act.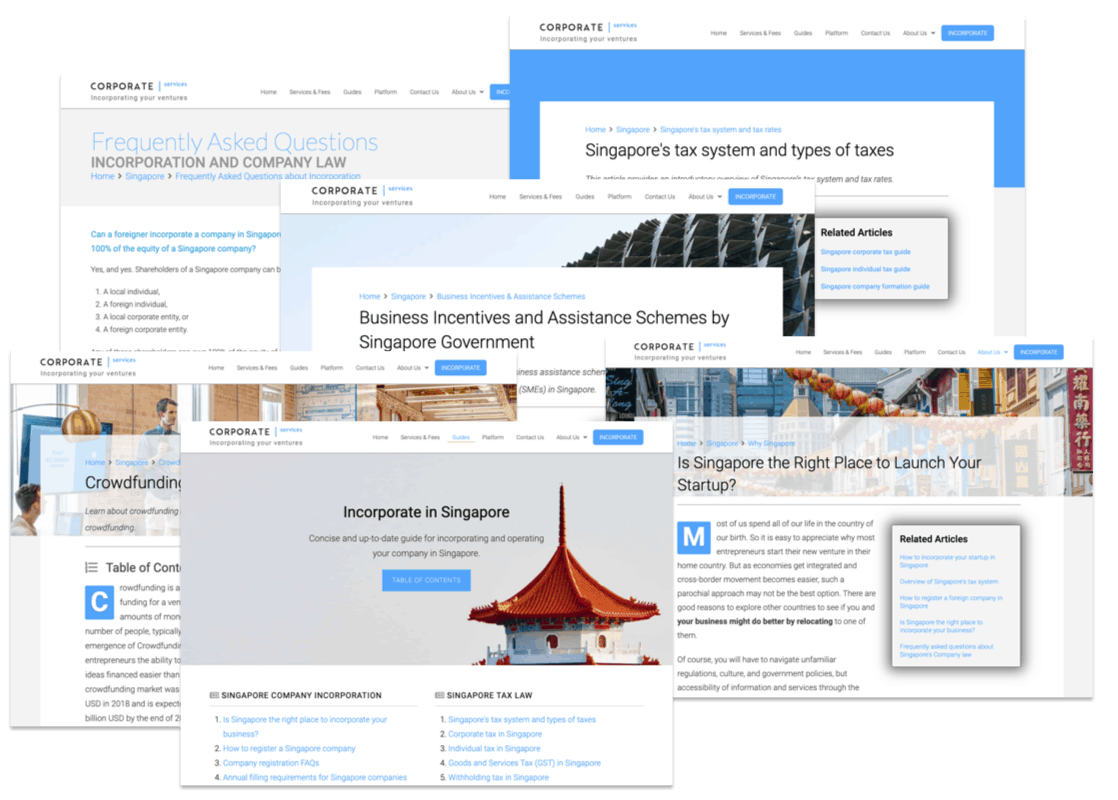 Many thanks to the Corporate Services team for your help with registering my Singapore company. Your meticulous attention to detail and the ease of the online platform made the whole procedure extremely convenient, smooth, and flawless. Jacqueline is an extremely professional person, very helpful and patient with all the queries regarding company incorporation and bank accounts. I would definitely recommend your services in the future. Keep up the good work!

Abhinav Mittal
MD, Yog Infra Advisory Pte Ltd
TRUSTED
by startups, established businesses, and everyone in between.
We gain your trust the hard way,
Don't let this happen to you…
"So, I went ahead and opened up a subsidiary of my Indian entity in Singapore. My own chartered accountant insisted that he does it himself, as he has a counterpart in Singapore. However, it's been more than 3 months and I have not been able to open a bank account.
I think I made a big mistake of not trusting your company to do this for me.
I have already paid a lot more than you had asked for and totally stuck now. How can your company help me in getting back on track?"
Indian Client
Founder, Telecom startup
"The local agent I used to set up the company is not responding and I don't know the compliance status of my company.
I would like to transfer to your agency, catch up on my regulatory filings and move on.
Can you help please?"
German Client
Director, Consulting firm