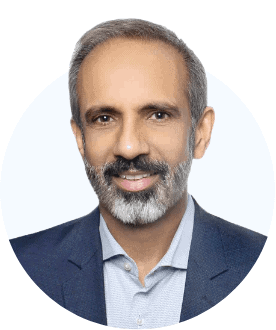 Incorporate With Us
"As veterans of Singapore's corporate services industry, we have
helped thousands of global entrepreneurs
and companies launch their Singapore ventures successfully. Count on our experienced team for the incorporation and compliance of your company. Our affordable fees, easy-to-use platform, and world-class customer service will put a smile on your face."
Pardeep Boparai
Co-founder and CEO
Company Registration
Register your private limited company in Singapore — including name approval, preparation of incorporation documents, registration with ACRA, electronic certificate of incorporation, company stamp, statutory company registers, and bank account opening assistance.
Company Secretary
We will act as the official Company Secretary for your company. Our service includes assisting you with understanding and compliance with local regulations, maintaining your company's statutory registers, and filing of Annual Return with ACRA.
Registered Address
It is a legal requirement for all Singapore companies to provide a registered office address. We will list our office address as the registered address for your company. We will also handle all official mail for your company and forward it to you as per your preference.
Nominee Director
Singapore companies must have at least one director who is a resident of Singapore. We will appoint one of our staff members in this role. Our nominee director will neither hold any shares nor be involved in any management, financial, or operational matters of the company.
Annual ACRA Filing
Every year, a Singapore company must hold an Annual General Meeting (AGM) and file an Annual Return with ACRA within 30 days of holding the AGM. Our service includes the necessary paperwork for AGM and AR and filing the AR with ACRA.
Company Administration
As you grow, we will provide full support for any changes to the shareholding, leadership, or capital structure of your company. We will prepare the necessary paperwork and file it with appropriate authorities to ensure its validity.
Work Passes
Our experienced immigration team can handle all work and family visa applications for a company's owners and employees for their relocation to Singapore. We can process all categories of visas and also help you with your Permanent Resident application.
Bookkeeping and Payroll
As a business owner, you have to wear a lot of different hats, and some of them fit better than others. We will take care of your bookkeeping and payroll so that you can spend your time building your business and keeping your clients happy.
Financial Statements
We will ensure that your company's unaudited financial statements are compiled accurately. Companies must compile financial statements in accordance with Singapore Financial Reporting Standards (SFRS) and small firms are exempt from audit requirement.
Corporate Tax Filing
Singapore companies must file their income tax return annually. Our tax experts will file your returns while helping you minimize your tax liability through careful planning. Our service includes the filing of your company's income tax return with IRAS.
GST Registration and Filing
Companies with revenue of more than SGD 1 million must register for GST, Singapore's value-added tax. We will help you register for GST, and handle the preparation and submission of the GST returns with IRAS.
Business Support
We offer a wide range of business support services. These include licenses, permits, trademark registration, patent filing, employment agreements, contracts, government grants, and many others. As necessary, we bring in our legal partners.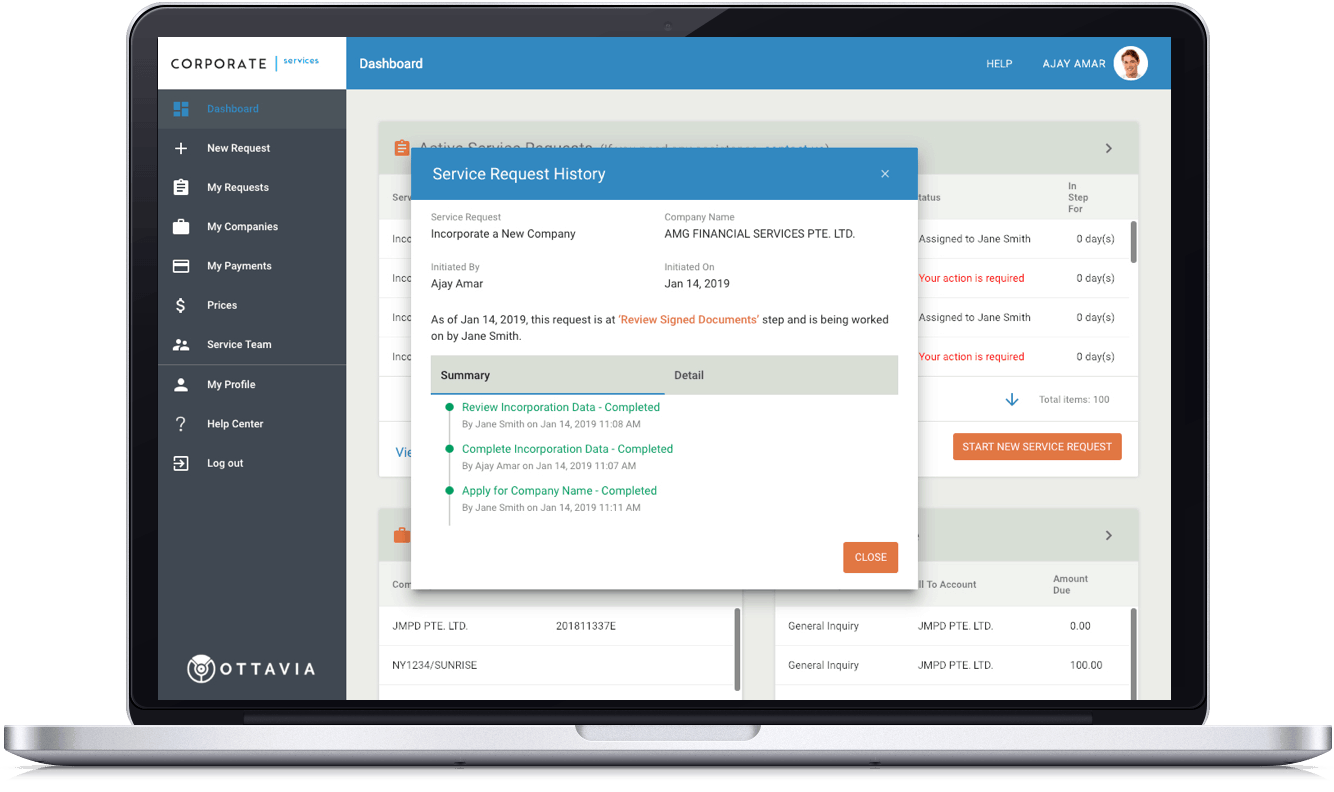 Intuitive, easy-to-use, and immensely capable
Trusted by startups, enterprises, and everyone in between, our platform makes incorporation and ongoing compliance a breeze. All information, all services, all status updates are available to you with a simple click.
Register your company and open a bank account without visiting Singapore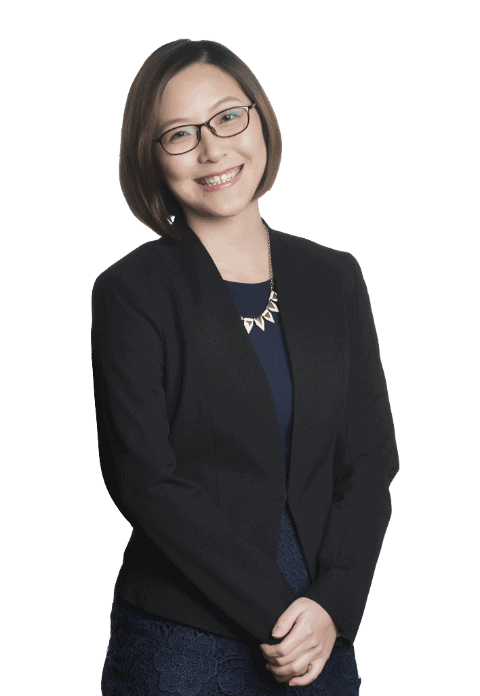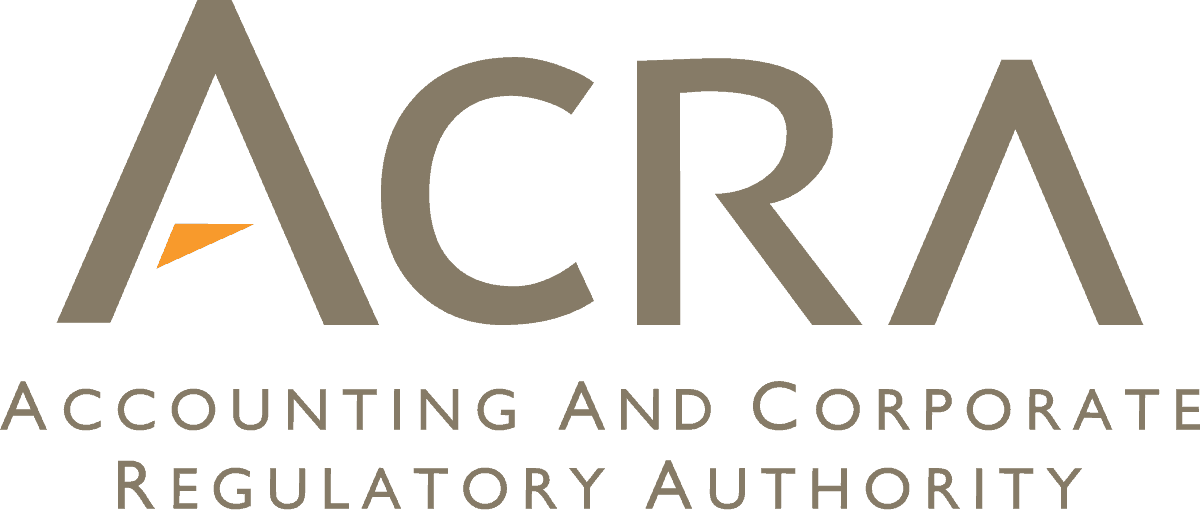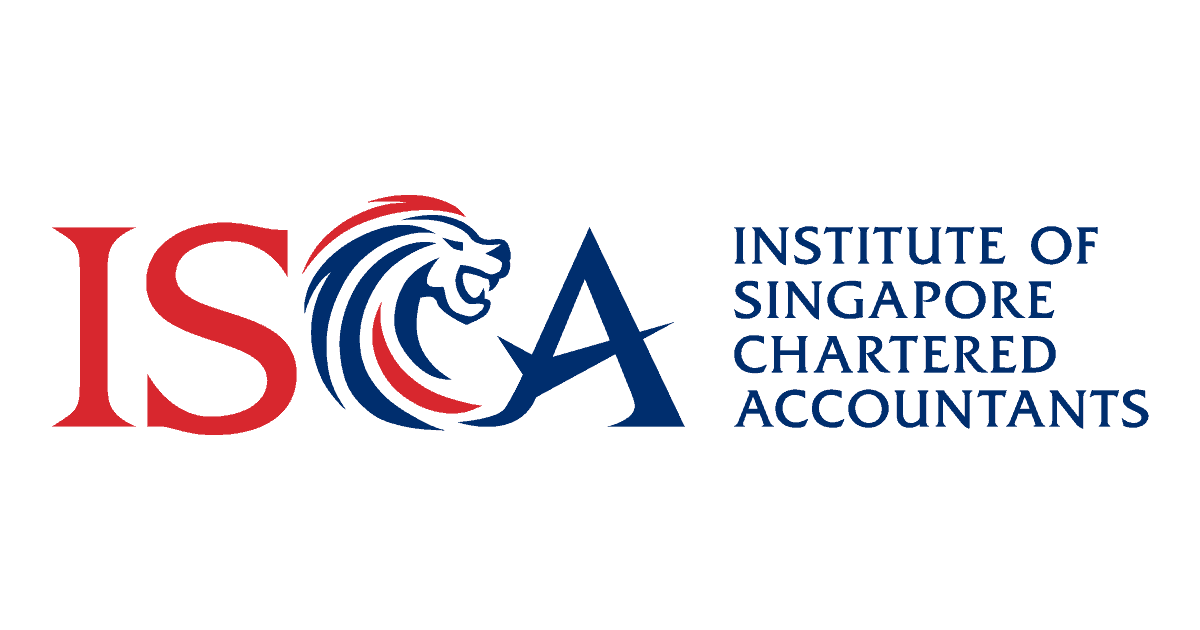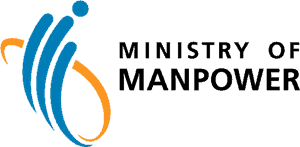 Our Service Teams are registered and authorized with the above organizations.
Country: