Complementarity Assessment Framework (COMPASS Singapore):

New Approach to EP Assessment
As of September 2023, individuals applying for
Employment Pass in Singapore
must meet a minimum threshold to qualify under the newly established point system, known as the Complementarity Assessment Framework (COMPASS Singapore), developed by the Ministry of Manpower. In this article, we will shed light on these changes and how they will influence your chances of success.
What is COMPASS Singapore?
COMPASS stands for Complementarity Assessment Framework. It is a competency-based assessment framework designed to objectively evaluate an individual's skills, knowledge, and experience. It is a point-based system that provides a standardized approach for assessing individuals in specific occupations or industries. COMPASS Singapore was introduced in 2014 by the Singapore Workforce Development Agency (WDA) to support and enhance this aspect of Singapore's competitive advantage. COMPASS Singapore has been well-received by both employers and employees alike, with its robust and objective evaluation process providing valuable insights for talent management.
Thus, the Singapore Ministry of Manpower (MOM) announced that the COMPASS would be integrated into the EP assessment process starting September 2023.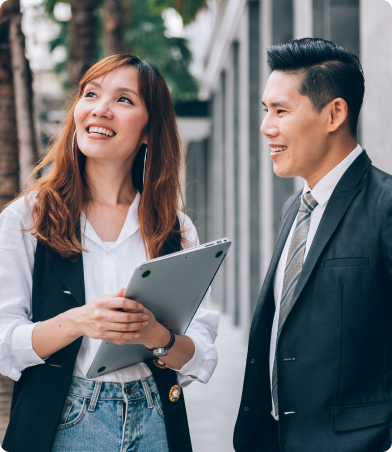 Key Facts about COMPASS Framework in Singapore
COMPASS is a transparent points-based system that gives businesses greater clarity and certainty for human resources planning. It enables employers to select high-quality foreign professionals while improving workforce diversity and building a solid local core.
COMPASS is aimed to assess the eligibility of foreign professionals, managers, executives, and technicians (PMETs) who want to move to Singapore.
COMPASS has four foundational and two bonus criteria each application needs to score on. The four foundational criteria are: (a) Salary, (b) Qualifications, (c) Diversity, (d) Support for local employment.
The two bonus criteria are: (a) Skills bonus (shortage occupation list) and (b) Strategic economic priorities bonus.
COMPASS applies to new EP applications from 1 September 2023 and renewals of EP expiring from 1 September 2024. Candidates who do not meet the EP qualifying salary will not be eligible for an EP, regardless of the points they would have scored under COMPASS.
Why Did Singapore Introduce COMPASS?
Integrating the COMPASS Framework into Singapore's EP assessment process has changed how foreign employees are managed. This new approach leverages the robustness of COMPASS's systems to enhance the EP assessment process. Compulsory data entries in COMPASS, such as educational qualifications and professional experiences, now feed directly into the EP process, facilitating a more precise and well-rounded assessment of potential employees. This is especially crucial in Singapore's competitive labor market, where the need to balance foreign talent with local employability is of paramount importance. Moreover, the integration signifies a proactive step towards creating a more inclusive and diverse workforce, aiding organizations to navigate the complexities of global talent management. Thus, the new COMPASS approach to the EP assessment is a testament to Singapore's commitment to fostering a dynamic and competitive business environment.
Overview of the Singapore COMPASS Framework Criteria
There are six criteria used in the Singapore COMPASS framework. They include four foundational criteria and two bonus ones. Candidates accrue points by meeting or surpassing the outlined criteria. Additional points (acquired via bonus criteria) are granted if they possess skills in high demand in Singapore or contribute to the country's strategic economic goals as determined by the Singapore government.
Those six criteria may be divided into two categories:
Below, we will describe each criterion in relation to EP assessment in detail.
Detailed Description of the COMPASS Criteria
The assessment of the salary attribute involves a two-stage evaluation process. Firstly, the applicant must fulfill the minimum qualifying fixed monthly salary EP requirement, which increases with age.
Furthermore, applicants can earn either 10 or 20 points. The applicant's salary will be compared to the salaries of current employees of the same sector and similar age. Salary benchmarks are defined by the Ministry of Manpower per sector. They are available on the MOM website.
Here's how COMPASS Singapore would award points under this criteria:
90th percentile and above
20 (exceeds expectations)
65th to less than 90th percentile
0 (does not meet expectations)
COMPASS takes into account an applicant's educational qualifications as an important factor during the application process, providing a potential advantage. However, it's crucial to note that this criterion isn't obligatory; applicants can still qualify by accumulating sufficient points in other categories.
Here's how COMPASS Singapore would award points under this criteria:
Candidate's qualifications
Top-tier institutions, such as:
Top 100 universities based on QS World University Rankings, and other highly-reputed universities in Asia
Singapore's Autonomous Universities
Institutions that are highly recognized in a particular field and endorsed by a relevant agency
20 (exceeds expectations)
Degree-equivalent qualifications, which generally refer to:
Foreign qualifications that are assessed to be comparable to a bachelor's degree in the UK system. MOM determines this with reference to international recognition bodies, such as the UK National Information Centre for recognition and evaluation of international qualifications and skills (UK ENIC).
Professional qualifications that are well-recognized by the industry and endorsed by a relevant sector agency.
No degree-equivalent qualifications
0 (does not meet expectations)
To evaluate this criterion, COMPASS will assess the ratio of PMET employees sharing the same nationality as the applicant compared to the total number of PMETs in the firm. For instance, if there is a substantial number of PMETs with the same nationality as the applicant within the Singapore company, the applicant might have fewer opportunities to earn points in the diversity category.
Please note that if the candidate's company only employs fewer than 25 PMET employees, the candidate automatically scores 10 points. Here is how they score applications based on the share of the applicant's nationality among the company's currently employed individuals:
20 (exceeds expectations)
0 (does not meet expectations)
Support for local employment
This criterion evaluates the proportion of local PMET employees (Singaporean or Permanent Residents) in comparison to similar companies within the industry or sector. Employers with a greater percentage of local employees than their counterparts in the same sector will receive more points in this category.
Please note that if the candidate's company only employs fewer than 25 PMET employees, the candidate automatically scores 10 points.
Here is how they score applications based on the share of the local employees within the company's currently employed individuals:
50th percentile and above
20 (exceeds expectations)
20th to less than 50th percentile
0 (does not meet expectations)
Skills Bonus (Shortage Occupation List)
This bonus may award up to 20 points to applicants possessing highly specialized skills in shortage in the local workforce. Their occupation must be listed on the Shortage Occupation List (SOL).
Here's how COMPASS Singapore would award points under this criteria:
Both requirements must be met:
20 (exceeds expectations)
Both requirements must be met:
Job on the SOL
Share of candidate's nationality among your organization's PMETs is 1/3 or more
Strategic Economic Priorities Bonus
Applications from organizations undertaking innovative and international activities in partnership with the Singaporean government may score 10 extra points.
How Is COMPASS Used for EP Assessment?
Singapore has recently made changes to its EP eligibility criteria as part of the continuous efforts to maintain a competitive edge in the global market. These changes aim to raise the quality of foreign professionals working in Singapore and ensure they can contribute positively to the country's economy. One significant change is the integration of COMPASS into the EP assessment process. Under the new criteria, foreign professionals applying for an EP must undergo a COMPASS evaluation to determine their suitability for their designated job role.
Employment Pass applicants must score a minimum of 40 points to be considered eligible. You are welcome to read more details regarding these changes in our respective articles about Singapore Employment Pass.
Exemption from COMPASS Singapore
There  are some exemptions from the COMPASS framework, but only if applicants fulfill at least one of the following conditions:
Applicant will earn at least S$22,500 fixed monthly salary
Applicant is an overseas intra-corporate transferee under the WTO General Agreement on Trade in Services or an applicable Free Trade Agreement with Singapore.
The applicant is filling a short-term role (around one month or less).
Conclusions about COMPASS Framework
In conclusion, implementing the COMPASS Framework in Singapore represents a strategic move towards a more comprehensive and balanced approach to evaluating EP applications. COMPASS Singapore makes the application process more transparent, informed, and predictable.
Our team of experts is proficient in decoding the complexities of COMPASS Singapore and the EP application process. We're committed to ensuring that you understand the intricacies of the application process, enhancing your chances of successful EP approval. Contact us to turn the complexities of COMPASS Framework to your advantage, giving you the edge in securing your professional future in Singapore.