Is Singapore the Right Place to Launch Your Business?
---
Recently, CorporateServices.com conducted a survey of more than 100 startup founders from five countries — India, Poland, UK, USA, and Ukraine. Every participant in the survey was leading a startup that had received external funding and employed more than ten employees. The participants were asked to rank the factors they considered most important in selecting the country where they would like to build and grow their business. Below, we list the top 8 factors identified through the survey and assess how Singapore stacks up on each. The participants ranked each factor using a five-point scale with possible ratings of Poor, Fair, Good, Excellent, and Outstanding.
INTRODUCTION
Most of us spend all of our life in the country of our birth. So it is easy to appreciate why the vast majority of entrepreneurs start their new venture in their home country. But as economies get integrated and cross-border movement becomes easier, such a parochial approach may not be the best option. There are good reasons to explore other countries to see if you and your business might do better by relocating to one of them.
Of course, you will have to navigate unfamiliar regulations, culture, and government policies, but accessibility of information and services through the Internet, it is easy to learn about and overcome these obstacles.
But how do you pick the right country for your business, when many countries are touting their advantages? Attracting startups by creating a business-friendly environment for high-growth, high-impact entrepreneurial enterprises and individuals has become a common goal for many countries. Governments across the globe are cutting business taxes, implementing entrepreneur-friendly policies, launching their own venture capital funds, and underwriting incubators — all in the hope of attracting the next Uber, Apple, Facebook, Google, Microsoft, Amazon, or Twitter.
Below is how our survey participants responded.
#1 Business-Friendly Policies
The survey participants ranked business-friendly government policies as the top factor on their list. As one India-based entrepreneur put it,  "In my opinion, a business-friendly country is one where the government will ensure that businesses have access to a high-quality workforce, attractive tax regime, efficient and well-maintained transportation systems, public safety and a well-functioning court system. The country should have minimal bureaucratic red-tape and create easy access to government assistance schemes."
That this factor is ranked so highly is understandable, since a country's business policies play a vital role in the success (or failure) of a startup. Simple rules that are fair and easy to follow are a sign that a government is astute, efficient, and progressive. They foster a culture of creativity, entrepreneurship, and innovation.
How Singapore fares on business-friendly policies
For more than 10 years, World Bank has ranked Singapore in the top 3 countries among 190 countries for its ease of doing business. Incorporating a new business venture in Singapore is simple, efficient, and quick. The corporate compliance rules are straightforward and easy to follow. Startups can follow these rules without excessive red tape or financial burden. For small and mid-sized firms, the basic rules can be summarized as follows:
Accounting standards must be followed and taxes must be filed on a timely basis.
Government records must be updated in a timely manner whenever there are changes to the company structure.
Employment regulations must be complied with.
Personal data of employees and customers must be protected.
Competition between markets must be kept open, and
Certain industrial sectors require that the business obtain a permit or license to operate.
These relatively simple and easy-to-follow regulations make corporate compliance significantly less onerous than in most other countries.
Furthermore, Singapore's corporate tax policies are pro-market, and these tax benefits extend to companies owned by foreigners. Foreign-owned businesses also benefit from open ownership rules and minimal controls on currency movement. The government allows foreigners to own 100% of the stock of a company incorporated in Singapore, without the need to have local partners or shareholders. This enables startups to adopt the capital structure that is suitable for them rather than be forced into something the government desires. There are no restrictions on capital movement into or out of Singapore. These factors allow startups to function freely, with easy access to funds and without onerous laws.
Our assessment of how Singapore ranks on business-friendly policies: Outstanding
#2 Access to Startup Resources
To be successful, a startup needs help from many other market participants, such as investors, research institutes, various service providers, accelerators, co-working spaces, and government organizations.
Easy access to startup resources was listed as the second most important factor by respondents to the survey.
"I prefer a city that has an effective startup ecosystem. To me this means its business infrastructure is startup-friendly, where mentors and peers help launch startups, [the system] supports existing ones and nurtures the growth of companies and entrepreneurs," says Oliver Lawson, a startup entrepreneur from London. "I want to be in a place that fosters  experimentation, startup mindset, and the incubation of ideas."
How Singapore fares on access to startup resources
Singapore is a small country with a population of less than 6 million. Yet, with more than several thousand startups launched each year, dozens of investment funds and angel investor networks, more than 50 co-working spaces, and an emerging culture of entrepreneurship, Singapore is aiming to make the country the "startup factory" of Asia.
Singapore's government is supportive of startups and provides many resources for new businesses, including grants, tax incentives, and in-kind assistance. The type of help available depends on your startup's needs as well as its ability to meet the qualifying requirements. Many of the resources become available simply by incorporating your startup in Singapore. Singapore's government has created several funds and grants that target specific emerging industries. Nearly all large global VC funds have a presence in Singapore and target startups that are based here.
Furthermore, the free movement of international capital allowed by Singapore makes fundraising efficient and quick. The early-stage investor ecosystem in Singapore is stronger than ever before. The industry is international in character as more startups seek funding from seed, angel and venture capital investors, who may be based outside Singapore. With access to local and international capital, Singapore startups are not capital-constrained.
Singapore is a hub for innovation and technology, making it an attractive destination for entrepreneurs looking to launch an IT business. With a stable and business-friendly environment, a highly educated workforce, and a thriving tech industry, Singapore offers numerous advantages for IT companies.
Finally, Singapore has been described as the 1st freest economy in the world, making it a great place for startups to operate. You are able to set up a business in any sector; trade is not limited; and currency is strong and stable, allowing for capital to flow easily in and out of the country.
Our assessment of how Singapore ranks on accessibility of resources that are critical to startups:  Excellent
#3 Access to Skilled Workforce
"The economy of the future will be undergirded by innovative and astute use of emerging technologies. With AI and ML taking over routine tasks, there will be immense opportunities for those who can combine creative, technical and problem-solving skills and serious risks for those who can not. Strong human skills will be the main determinants of success in future," says Pardeep Boparai, a founder and CEO of CorporateServices.com
Today's startups cannot succeed without a knowledgeable, skilled, and efficient workforce. Entrepreneurs and investors are therefore attracted to countries where a high-skill workforce can be hired at a reasonable cost. Often these are the countries that have invested in their K-12 education system and have the best universities in the world. The skilled workforce does not necessarily have to be local.  Forward-looking nations embrace smart immigration policies to attract highly skilled individuals from other countries who can launch and lead innovative industries in STEM and other emerging fields.
How Singapore fares on access to skilled workforce
Simply put, quite well. Singapore ranks as the best country for developing human capital, according to a report released by the World Bank. The country's education system is considered the best in the world by various international organizations (such as OECD, World Bank, and The Economist). The country's high school students consistently rank at the top of the OECD's Programme for International Student Assessment (PISA) in the three main categories of mathematics, reading, and science.
However, a common complaint about Singapore's workforce is the lack of "creativity" in Singaporeans. Perhaps an educational system focused on cut-throat competition and a culture of obedience has created a rule-bound mentality that has impeded students from exploring the creative side of their brain. Singaporeans are very efficient, follow protocol, listen to instructions, plan ahead, and are very organized and analytical.
Singapore's government recognizes these shortcomings and is implementing educational reforms that nurture creativity and innovation. At the same time, Singapore welcomes foreign talent and hopes to bring creative ideas to the city-state through this talent pool. The country has several immigration schemes that give preference to persons who can show a history of innovation and creativity, either in business or in the arts. In general, the state's policies on immigration are liberal, especially when it comes to skilled foreign talent. For foreign entrepreneurs and skilled professionals, it is not difficult to acquire and maintain a work visa, which can be converted eventually to Permanent Residency in the country if the business becomes a success. Not only can you obtain a working visa to start a business, so can your employees from other countries. Thanks to these pro-immigration policies, the country attracts a large number of workers from all over the world.
Our assessment of how Singapore ranks on workforce talent: Excellent
My best relationship for setup of a company!
Unlike most foreigners that need a Singapore Pte. Ltd., I have spent a lot of time in Singapore. I have a general knowledge of how businesses there work, in both ethics and office protocol and priorities. I got in touch with 4 other companies that do the same service, and what I found was that they were all "too automated" and did not allow for real answers prior to beginning. I never would have met my deadline using another company. Getting one-on-one phone calls, video calls, and a half dozen replies in a day in emails is very hard to find in Singapore, or anywhere really. Yet, this shows how seriously your company views your role, and how high you set the bar for work performance.
I will likely need to set up 3 more companies in Singapore soon. And I will go right back to where I got the best service - which really should be stated as ... "where my best relationship in the legal set-up of Pte. Ltd. began."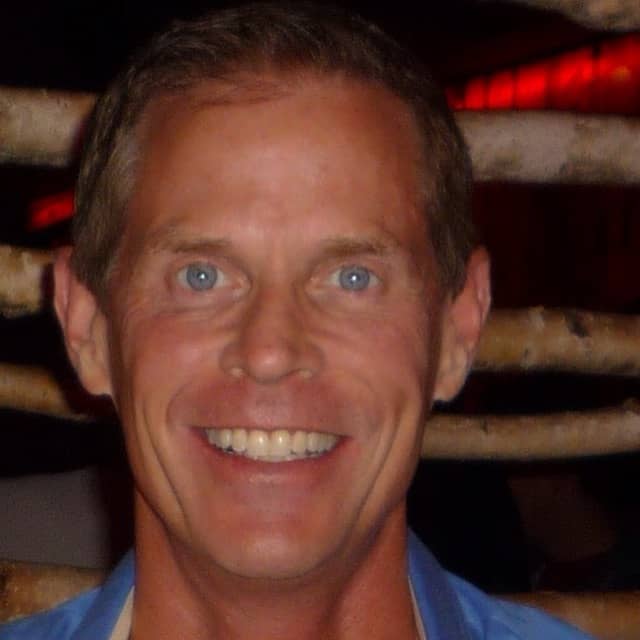 Scott Morgan
Founder, Pillars of Encryption Pte Ltd
#4 Rule of Law
In the survey, the rule of law was rated as the fourth most important factor, and there are good reasons for its importance.
Entrepreneurs need assurance that the business they build, the intellectual capital they develop, and the contracts they negotiate in a new country will not be taken away from them arbitrarily.  The country must have robust laws, institutions, and processes in place to ensure accountability, stability, corruption-free governance, and access to equal and fair justice for all. This applies to individuals as well as businesses.
"Without well-defined and predictable rules, doing business in a country is very risky. The rule of law provides the assurance that there will be a level playing field where everyone can play on an equal footing. Folks with political connections will not have a leg up on me. Every person and business will be held accountable for their actions," says Volodymyr Y. (name changed at the participant's request), an entrepreneur from Ukraine. "For me, this is a very big issue, because this is definitely not the case in my home country of Ukraine. From my personal experience, I know how much time is wasted dealing with this uncertainty and how difficult it is to make business decisions here. It makes me angry with the system. That is why I am fed up and actively looking to relocate my startup venture elsewhere soon."
How Singapore fares on rule of law
Volodymyr should seriously look at Singapore. Singapore's legal system is known for being fair, efficient and impartial, and it is ranked as the fourth least corrupt country in the world.
Right from the nation's inception, corruption has been limited because of the moral standards set and exemplified by the country's founder, Lee Kuan Yew. Motivation to take bribes or commit other misdeeds within the government is low, by careful design. The country's civil service selects top students and pays them very well so that they are not tempted by illegal offers of money or favors. For those who stray, strict punishment is meted out, further reducing the temptation to engage in corrupt behavior.
Strong protections for contract law are in place with Singapore's legal system. The laws themselves are strictly enforced by the courts, and its judiciary is respected worldwide for its neutrality, quality, fairness, and lack of political meddling. It is a testament to the country's legal system that many large companies often mutually choose to apply Singapore law to their contracts even when neither party is located in the country.
Our assessment of how Singapore ranks on the rule of law: Outstanding
#5 Taxes
Tax policies of a country were highlighted as the fifth most important factor for selecting the jurisdiction of incorporation.
In general, startups can be classified in two categories:
Startups that are focused on generating business profits as a source of regular income for their shareholders. Most small-scale entrepreneurs and business ventures fall into this category. These entrepreneurs will derive their income by paying themselves a regular salary or by distributing dividends from the post-tax profits of the company. Therefore, a low tax rate on corporate income and dividends distribution is important for this type of businesses.
Startups that receive external funding focus on fast growth; they aim to achieve a large revenue base and then go public or be acquired. For these startups, a low capital-gains tax is very important; taxes on income generated during the holding period are less relevant, because investors are unlikely to receive dividend distributions from profits, which are plowed back into growth. However, the tax treatment of capital gains upon exit has a major influence on the overall ROI of all involved (investors, founders, early employees, option holders, etc.) and hence financing decisions of  such startups are often determined based on capital-gains tax considerations.
How Singapore fares on taxes
Singapore is an outstanding jurisdiction for both categories of startups.
All startups receive attractive tax breaks for the first three years of their operation, reducing their tax rate to 0% (from 2020, the rate will be reduced to 25%) for the first S$100,000 of income, while the rate for corporate taxes is capped at 17%. Furthermore, numerous tax deductions are available that promote R&D and productivity improvements by startups, thus further reducing the effective tax rate. Business losses can be carried forward to reduce future tax liabilities. Since 2002, Singapore has followed a single-tier corporate tax system. Corporate dividends are tax-exempt in the hands of shareholders, and companies are not required to deduct tax from dividends that are paid to shareholders.
Singapore also has no tax on capital gains. This means that if a business is sold, shareholders receive the full amount of the sale price tax-free, since no capital tax is to be paid. This is in sharp contrast to the tax policies of most countries, including the US, Germany, UK, Australia, Japan, India, Brazil, Russia, and China.
To make Singapore's tax system even more appealing, the country assiduously  avoids double taxation of its companies. It has signed Avoidance of Double Taxation Agreements (DTAs) with more than 50 countries. And for countries without DTAs, Singapore provides Unilateral Tax Credits (UTC).
As Rajesh, an Indian entrepreneur who relocated to Singapore in 2007, summed it up, "Selecting Singapore as the place to launch my startup and moving to Singapore was one of the best decisions of my life. I spent five years growing my business, but I was cash-flow positive after 14 months. By the third year, my company was generating more than 700,000 SGD in gross profit annually. Given the various tax incentives and R&D expense deductions, my effective tax liability on corporate income was less than 10%. At the end of each year, I declared dividends from the post-tax profits of my business. As a shareholder, I received the full dividend amount and I had to pay no further tax on this amount, either at the corporate or personal tax level.
"In my fifth year, I received an offer to acquire my company. I sold it for nearly 9.5 million SGD and received the full sale amount totally tax-free. Given my personal experience, my best advice to all entrepreneurs, no matter from which country, is — if you are serious about your business, incorporate in Singapore!"
Our assessment of how Singapore ranks on tax policies: Outstanding
#6 Protection of Intellectual Property (IP)
Intellectual property represents an important asset for companies in new innovative sectors. For investors, companies with a strong intellectual property portfolio are attractive investments, since they provide a fungible asset that can be used to justify the company's valuation. Intellectual property can take many forms. Your business name and logo, industrial designs, inventions in the form of patents, works of creative or intellectual nature or trademarks that distinguish your business can all be your IP assets, which must be protected and nurtured.
The importance of IP protection laws was ranked #6 in our survey.
How Singapore fares on protection of IP
Where does Singapore stand on the protection and enforcement of Intellectual Property laws? In the top 10 countries of the world, according to this International IP Index.
The Singapore government actively supports and encourages the protection of intellectual property, making it one of the most secure countries for the protection of intellectual property rights. Through the government's IP Hub Master Plan, Singapore protects IP rights with a very modern legal framework for patent, copyright and trademark laws, trade secrets protections, and industrial designs protections. All of these rights are mediated and enforced by Singapore's efficient legal system. Many foreign companies for whom IP protection is of paramount importance (such as Microsoft, Facebook, Google, and Instagram) have selected Singapore because of these protections.
Our assessment of how Singapore ranks on IP policies: Outstanding
#7 Ease of Global Expansion
The ease with which a company can expand to other countries was another factor highlighted by respondents to the survey. For most entrepreneurs and startups, international expansion is an important component of the strategy to drive growth. Businesses expand their operations overseas to gain new customers, lower their manufacturing costs, set up a joint venture or strategic partnership, or acquire a business.
"Which country provides the best opportunities for overseas expansion? You need to look at this from many angles. The geography of the country, the ease of travel to and from, government assistance to expand globally, ease of capital flow, the existence of good tax treaties are some of these factors," said Maciek Dworaczyk, an entrepreneur from Poland whose startup company is working on a medical device for the elderly.
How Singapore fares on ease of global expansion
Singapore's prime location in the heart of Southeast Asia gives it several geographic advantages. Singapore's Changi Airport has been named "world's best airport" for the seventh consecutive year by Skytrax. Over 20 million passengers enter or depart from the airport each year, and flights to major cities around the world are available daily. Some of the largest economies in the world — such as China, Japan, Australia, and India — are a short flight away. For any entrepreneur, having convenient access to other major markets is an important factor.
Singapore also provides a range of assistance programmes to help startups expand globally. These grants can be used to perform market research, hire marketing staff, or perform contract negotiations.
Singapore's corporate laws provide very good support for a holding company structure. Therefore, Singapore is an ideal place to set up a holding company that expands overseas through subsidiaries. Other advantages such as an extensive network of double tax treaties, ease of capital flow, no currency restrictions, etc. have already been highlighted in this article.
Our assessment of how Singapore ranks on ease of global expansion: Outstanding
#8 Quality of Life
"Although not the most important issue for me, but all other things being equal, I would like to incorporate my startup in a country that offers good quality of life, safety, and diversity of cultures. I want to feel comfortable and safe and be able to develop good friendships with my neighbors and co-workers. This is true not just for me but for my family as well," said Renaldi Sibarani, a Silicon Valley entrepreneur who grew up in San Francisco, California, but is fed up with the high cost of living and congested traffic of the San Francisco Bay Area. Renaldi's company provides project management software for large construction projects; with his fast-growing customer base in Asia, he is planning to relocate his firm to Southeast Asia.
Paradoxically, quality of life is an area that policy-makers often overlook while developing their economic strategy to attract entrepreneurs. Yet, highly skilled individuals often place a premium on this aspect and it can be the tipping point in their country selection decision.
How Singapore fares on quality of life
Singapore has avoided this oversight and offers one the best qualities of life among global metropolises. It is ranked as the safest country in Asia and the second safest city in the world. Nearly all of the infrastructure in Singapore — from information and communications to transport and water sanitation — is modern and world-class. Recently, the World Economic Forum's Global Technology Report named Singapore as the most "tech-ready" nation.
The city offers excellent quality and variety for transportation, including subways, buses, taxis, trains, e-scooters, and bicycles. Singapore has one of the best and most affordable public transport systems in the world. While residents can own a car, the number is capped by the government to combat pollution and road congestion. Public transport —  including the taxi system — is cheap compared to other countries, making it a smarter choice for most residents. The healthcare system is affordable and efficient. With plenty of public places for recreation, such as the Gardens by the Bay and the ArtScience Museum, as well as famous landmarks like the Merlion fountain, Singapore provides ample options for outdoor activities.
While it's exciting to contemplate launching in a new city, a concern you might have is how will you be received as a foreigner — and how difficult will it be to communicate with others when you don't know the local language. Singapore is a vibrant, polyglot city, but it requires all its residents to learn English. As one of the city's four official languages, English is spoken by roughly 80% of the population and is the primary language for business, government, and education. This makes it easy for a foreigner to establish a business and live without worrying about language barriers.
Singapore has a large diversity of culture, religion, and food. Chinese, Malaysians, Indians, and Europeans live harmoniously together in an environment that embraces cultural and religious tolerance. Thanks to this acceptance of diversity, there is no need to worry about your ability to operate easily in Singapore's culture.
With its tropical climate, Singapore offers some of the most wonderful dining experiences anywhere in the world. Chinese, Indian, Malay, and Western ingredients are combined to create uniquely Singaporean dishes such as roti prata (a fried pancake served with a vegetable or meat curry), laksa (a spicy noodle soup with chicken, prawns or fish) and Singapore's national dish, chili crab (stir-fried mud crab with a mild sweet-and-sour chili sauce). Even the pickiest eaters will find something they will love in Singapore's rich and diverse cuisine.
Our assessment of how Singapore ranks on quality of life: Excellent
Things You May Not Like About Singapore
While Singapore is a remarkable city — safe, clean, efficient, modern, and friendly — no place can be perfect for everyone. Some of the things that make Singapore a great place for one person can also make it challenging or annoying for another.  What follows is a list of some of the aspects of Singapore that some foreigners complain about.
Rules and Punishment
Singapore is sometimes called a "fine city," the phrase being used as a double entendre. It plays on the country's fixation on cleanliness and safety and its reputation for issuing fines for nuisance behaviors that may be common and accepted in other countries but are forbidden here.
Some of the more "colorful" rules that that can attract a fine include:
Importation, selling, or chewing of gum: Chewing bubble gum in public can result in a fine
Littering: Get caught littering in Singapore and pay a fine
Forgetting to flush a public toilet: Don't forget to flush
Feeding birds: If you feed the pigeons, you may pay a fine
Using WiFi without permission: If you log on to an unprotected WiFi account without authorization, it can attract a fine
Eating or drinking in public: Consuming food outside of permitted areas is subject to a fine
While these strict laws are still on the books, they mostly act as a deterrent to behavior not welcomed in Singapore. Most visitors will rarely have occasion to face a fine and will experience Singapore as an open, easygoing, respectful, friendly, and relaxed country.
Singapore also has stringent laws that apply to more serious infractions, such as vandalism, drug use, and drug importation. Singapore takes these laws very seriously and such offenses can result in heavy imprisonment and corporal punishment.
Overall, Singapore is a rule-following country. It is extremely safe, and visitors of either sex will rarely feel uncomfortable walking alone late at night in any part of the country.
Internet Censorship or Restrictions on Inflammatory/Free Speech
Singapore has the fastest Internet speed in the world, and the Internet plays a major role in the lives of most Singaporeans. However, the Media Development Authority (MDA) controls what Singaporeans can find online. The MDA controls the licensing of Singapore-based websites and can block external websites if it finds them objectionable. While the majority of the blocked websites related to gambling or pornography, in a few cases, the Singapore government has blocked or censored news, religious and political websites that it finds do not best serve the interests of its people.
Overall, MDA regulates Internet content, and Singapore companies engaged in certain content publishing activities may need to obtain a license from MDA.
High Cost of Living
Singapore ranks as the most expensive city in the world to live in, according to the Economist Intelligence Unit. The high cost of living can be attributed, in part, to a 35% increase in the valuation of the Singapore dollar over the past decade, as well as yearly inflation averaging 2.8% over the same period. The high cost of owning a car in Singapore is also a major factor.
Materialistic Culture
Some Singaporeans lament that the rapid rise of Singapore's standard of living over the past 50 years has created a culture of materialism.  It is said that the Five C's (cash, car, condo, credit-card and country club) seem to define the "Singapore Dream". Although discouraged by the country's leaders, ostentatious displays of wealth are common. This consumerism may make some foreigners uncomfortable.
Large Income and Wealth Inequality
Singapore is a country where the top 1% of the population holds more than a quarter of the country's wealth, according to the Credit Suisse Global Wealth Report. This divide is a result of Singapore's extraordinary economic growth in the past 5 decades.  This economic success has resulted in a sizable group of extremely wealthy individuals in the country. The elite of Singapore lives the good life and frequently indulges in ostentatious displays of wealth. The movie Crazy Rich Asians is set in Singapore and provides an accurate vignette of the lifestyle of this select group. Given the small size of the country, this chauffeured lifestyle is often on display in your face. It can be uncomfortable for some foreigners who are used to living in countries with smaller extremes in wealth.
Hot and Humid Climate
Singapore is a tropical country. It is hot and humid. The average year-round temperature is 26.7 degrees Celsius (80.1 degrees Fahrenheit), with an average humidity of around 84%. The country averages 2150 mm (84.6 inches) of rainfall a year.  Most rains fall during the monsoon season, but unpredictable showers occur throughout the year.
To mitigate the year-round heat and humidity, offices, stores, and public spaces blast the air conditioning, resulting in frigid indoor temperatures. It is common to find people wearing jackets indoors in this tropical country.
A Small Country
Singapore is an island nation of about 6 million people in an area of only 718.3 sq km (277 sq miles). The country is a densely populated area. Residents seeking to escape the urban sprawl have to travel outside the country. You can drive to Malaysia by a causeway, and regular ferries and flights to Indonesia are short and inexpensive.
It is Diverse
The diversity of any nation's populace is often viewed as a positive, but it may create a few disadvantages for expats living in Singapore.
There are 11 nationally recognized public holidays in Singapore. These holidays represent all of the major religious and ethnic groups of the nation. Every employee working in Singapore has the right to take time off during these holidays. Those who are required to work on national holidays are required to be given an additional paid day of leave, or they may accept an additional day's salary in lieu of time off. In addition to the public holidays, during the month of Ramadan, many Muslim-owned businesses follow curtailed hours of operation. Many ethnically Chinese-owned businesses modify their business hours during the Lunar New Year. These disruptions can potentially affect your business adversely.
English is the official language of Singapore, but locals often speak "Singlish" — a portmanteau created by combining "SINGapore" and "EngLISH." It's a mixture of English, Malay, Tamil, and Chinese. Although the vast majority of Singaporeans can understand and speak standard English, many foreigners initially may have a problem understanding what they hear. Singlish is only a minor annoyance, and after a few weeks in the country, most expats pick up the basics. Learning a few Singlish essentials is a good idea to help you adjust quickly if you plan to visit Singapore.
On Balance, Singapore Is A Great Place
Living in any country has its own unique set of challenges. On balance, Singapore's problems are minor. Expats and locals may enjoy grumbling about life in Singapore, but Mercer's most recent Quality of Living Rankings ranks Singapore the best country in Asia for providing its citizens and foreign residents a high-quality of living. Savvy entrepreneurs and large firms already recognize its benefits; 80 out of the world's top 100 tech firms have operations in Singapore and it is a hotbed of startup activity.
Expertly Done!
Company incorporated, bank account opened, employment pass approved - thank you guys! I am very impressed with the smooth manner and quick pace at which everything was done. I explored several service providers in Singapore but am very glad to have finally engaged your team. Your online platform is awesome - it makes it very easy for me to work with your team and access my documents.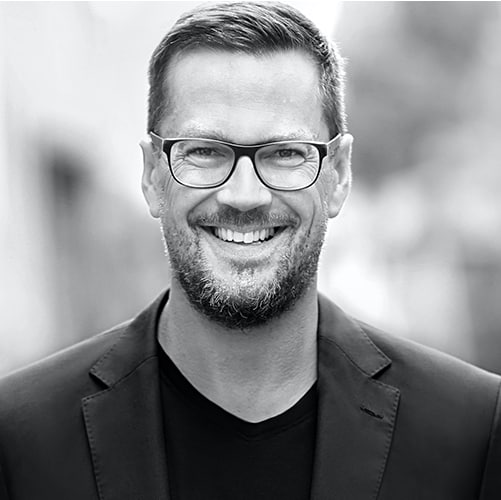 Conclusion
Singapore is a country with limited resources, but it has managed to achieve world-class economic growth by focusing on its core proficiencies. Singapore's current strengths are excellent infrastructure, a technologically advanced industrial sector, pro-business policies, excellent global reputation, and pro-growth, reform-oriented economic policies.
While it can be stressful to start a new business, Singapore is a very attractive choice because the country makes it easy to plant roots for your business and thrive. It is a world-class economy and a rich culture, full of opportunities for people with innovative ideas and the drive to create a successful business. With many programs focused on supporting foreign startups, in particular, it's fast becoming a popular home to entrepreneurs from around the world.