If you are new to CorporateServices.com, here are answers to some common questions about us, the services we offer, and how to get started. If the FAQs below do not address your inquiry, please contact us and we will be glad to answer all your questions.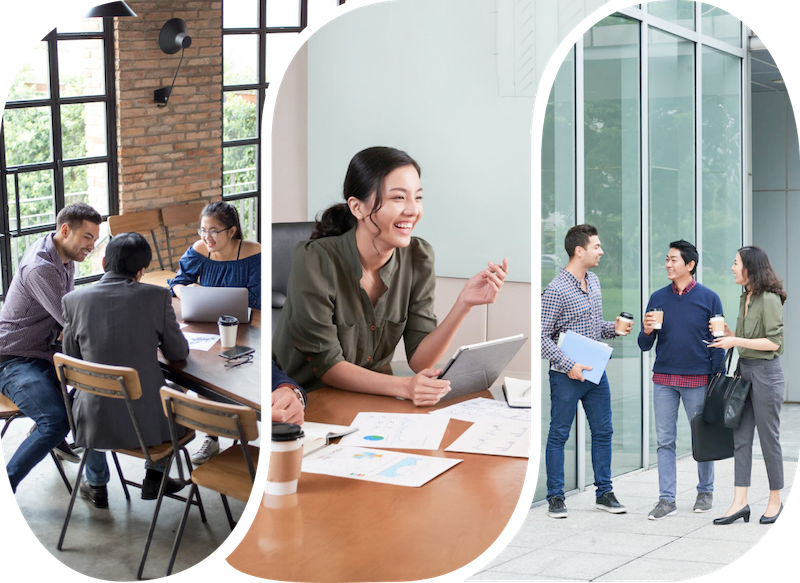 Frequently Asked Questions
What services do you offer?
We offer a complete range of corporate services for Singapore private limited companies, including initial incorporation, ongoing compliance, license approvals, payroll administration, book-keeping, accounting, tax filings, immigration services, and other related services. For every service, our staff will work with you through our industry-leading online platform. You won't have to visit our office, courier documents, send emails, or make phone calls — all information is available to you with a simple click. Of course, you are always welcome to visit our office or talk to any of our team members if you wish to, but you are not obligated to visit our office in person to get work done.
How good is your online platform?
Our online corporate services platform is secure, comprehensive, and easy to use. It greatly simplifies the task of initial incorporation and ongoing compliance for a Singapore company. Our online solution disrupts the stodgy and ossified corporate services industry in Singapore. Instead of the old, inefficient model where customers are at the mercy of their service provider returning emails or calls, we put you in control. Our platform intelligently routes each task to the right person and monitors the response time and quality of delivery for each step. As a client, you have full visibility to the status of each active and completed task for your company.
How can I get visibility to my initial and ongoing costs if I use your services?
The initial annual cost for company incorporation in Singapore depends on your situation. You can check out our service packages and estimate your ongoing annual costs for maintaining your company with us using our cost estimator. We charge fixed fees that provide some of the best value in Singapore's corporate services industry. Our fees are transparent, fair, and unbundled — you just pay for what you need, nothing more. You will not be caught by surprise with hidden costs and additional charges you were not aware of. You will know all cost estimates upfront.
Who will be working with me after I sign-up for your service?
From the time you sign up on our platform, you will be working with our service delivery team to serve all your needs. Don't worry; you won't be engaging with a chatbot during the company incorporation and ongoing compliance process. At each step, the relevant, experienced experts will work with you on a task-by-task basis to provide the best quality service. Every member of our team will coordinate their work with you through our online platform, which makes working and collaborating with them a very efficient, reliable, and pleasant experience.
Do everything online. No more paper-shuffling.
Our corporate services platform makes the company incorporation and its ongoing administration simple.

Collaborate with our team from anywhere, at any time
Upload documents with a click
E-sign documents quickly
Track progress of active tasks in real-time
Get automatic alerts on the company's compliance tasks and deadlines
Is Singapore the right place for your company?
Check out a few of our guides to learn more about incorporating in Singapore.