How to obtain a Singapore Employment Pass
This article provides an overview of the requirements for and procedures to obtain an Employment Pass in Singapore.
---
The Employment Pass (EP) is a work visa scheme designed for foreign professionals with specialised skills, managers, and company directors who want to work and live in Singapore. This guide provides detailed information on the EP that includes:
Key facts about Employment Pass
Employment Pass allows the holder to live and work in Singapore as an employee of the sponsoring Singapore company.
EP application must be filed by the sponsoring company or the authorized corporate service provider with Employment Agency License.
The candidate must earn a fixed monthly salary of at least S$4,500 per month, with more experienced candidates requiring a higher salary.
First-time candidates can receive an EP that is valid for up to 2 years.
Renewals can be valid up to 3 years.
Eligible EP holders can bring family members into Singapore on a Dependant Pass or Long Term Visit Pass.
Due to COVID-19 circumstances, all visa applications are taking longer than usual and facing more scrutiny including EP applications. The authorities want to make sure there is a strong justification for the person to be in Singapore and all efforts are made to find a local person first.
Employment Pass and Singapore Company Setup
For newly incorporated companies, if you are listed as a shareholder, Singapore authorities will generally reject your Employment Pass. This is because they view you as an entrepreneur and want you to apply for Entrepreneur Pass instead. Don't fall into sales gimmicks of other agencies that might advertise it otherwise.
For companies that are older than 6 months, the shareholding issue does not apply. You are free to be a shareholder of the company after 6 months of the company incorporation.
If you are interested in starting a Singapore company and relocate to Singapore to operate it, please contact us for options and advice.
Salary & Eligibility Requirements
The Ministry of Manpower (MOM) has tightened its requirements for Employment pass applicants. To be approved by MOM, candidates must meet the following qualifications:
All nationalities can apply for an EP
The foreign professional must have a job offer in Singapore
The position must be for a managerial, executive or specialist role
The candidate must earn a fixed monthly salary of at least S$4,500 per month. This applies to candidates who are new graduates of reputable universities. More experienced candidates are required to have commensurately higher salaries.
Candidates must have acceptable qualifications, usually a good university degree, professional qualifications or specialised skills.
The Ministry of Manpower has provided a Self Assessment Tool to check a candidate's eligibility for the Employment Pass. Although this tool generally is a good guideline, exceptions exist especially for senior management and specialized skills.
Standard qualifications
MOM evaluates each case based on the track record of the candidate and the special skill set he or she brings to the Singapore economy.
Candidates without qualifications can still be approved for an EP.
Candidates with qualifications are not automatically eligible.
Conditions to keep in mind
In addition to the candidate's qualifications, MOM will also evaluate the company applying for the EP. In examining a company's contributions to the Singapore economy and workforce, MOM will consider the following:
How the company can affect the candidate's chances
What portion of the company's staff is Singaporean compared to the industry average?
Has the company shown a commitment to hiring and developing Singaporean talent?
To what extent does the company contribute to the Singapore economy and society?
Required Documents
To apply for an EP, MOM requires clear copies of each of the following documents:
The personal particulars page of the candidate's passport
The company's latest business profile or instant information registered with the Accounting and Corporate Regulatory Authority (ACRA)
The candidate's educational certificates, e.g. degree certificate
Written consent from the candidate allowing the company or employment agent to apply on his or her behalf
Additional documents that MOM may request
Note that all documents must be in English or translated into English.
Additional documents for candidates from India
Along with the documents listed above, candidates from India must also provide the following documents:
Additional documents for candidates from China
EP applicants from China are also required to provide proof of a diploma in English from such sources as:
China Higher Education Student Information and Career Center or
China Academic Degrees, and Graduate Education Information
Dataflow Group: Dataflow is a third-party service that provides background checks and verifies an EP candidates educational credentials (i.e., proof of diploma in English).
Application Procedure
Requirement to advertise the position
As a part of the Fair Consideration Framework in Singapore, companies must first advertise the vacant position on the MyCareersFuture for at least 28 days before applying for an EP.
Singapore companies are not required to post on the job board under the following conditions:
The company has 10 or fewer employees.
The position pays a fixed monthly salary of S$20,000 per month and above.
The job is to be filled by an intra-corporate transferee (i.e. those holding senior positions in the company or have an advanced level of expertise).
The job is necessary for no longer than one month.
Applying for an Employment Pass
In order to apply for an EP a company or a registered employment agent must complete the following steps:
1. Submit an application. In almost all cases companies can submit an application online. Foreign companies that do not have a registered office in Singapore, must have a local sponsor manually apply through the mail. For both online and manual applications, the company or employment agent must pay a S$105 application fee.
Online applications are submitted through myMOM Portal and take 3 weeks or longer to process. On June 15, 2020 this portal replaced the previous service — EP Online.
Manual applications through the mail must be submitted over the counter at a SingPost location and are processed in 8 weeks or longer. In addition to the required documents, the application must also include the following:

A completed Employment Pass Application Form and
Any applicable documents mentioned in the form
2. If approved, MOM will send an in-principle approval letter (IPA). Applicants will receive the IPA through EP Online. Once the IPA has been received, the candidate has 6 months to enter Singapore and request to issue the EP.
3. Issue the EP. The candidate must be in Singapore to request to issue the EP. To issue the pass, companies and employment agents must submit the following through EP Online:
The candidate's passport details
The details of the candidate's current Short Term Visit Pass or immigration pass
The candidate's residential address in Singapore
The local address where the EP card can be delivered
Contact details of at least one authorised recipient who can receive an SMS or email alert with delivery details
Payment of S$225
Certain cases may also require these additional documents:
A Disembarkation/Embarkation card (immigration white card)
A completed medical examination form or health declaration form
A completed declaration form attached with the candidate's in-principle approval letter
Once the documents are submitted the EP will be issued immediately.
4. Once the EP is issued, the candidate will receive a notification letter. The notification letter is valid for 1 month and allows the candidate to work and travel in and out of Singapore. In addition, the notification letter will state if the candidate needs to have his or her fingerprints registered and photo taken.
5. Register fingerprints and get photo taken (if necessary). New candidates and candidates who last registered over 5 years ago must register their fingerprints and have their photo taken with 2 weeks of the EP being issued. Candidates must make an appointment with the Employment Pass Services Centre. At the appointment, candidates must have the following documents ready:
Original passport
Appointment letter
Notification letter
Documents listed in the IPA letter and notification letter
6. Receive the EP card. The candidate will receive the card within 4 working days.
Rejection and renewal
Appealing a rejected application
If an EP application is rejected, the company or employment agent can appeal within 3 months. Note, a company should appeal only if it can present new information to address the issues in the rejection advisory.
Appeals can be submitted online and take a minimum of 3 weeks to be processed by MOM.
Renewing an Employment Pass
An EP can be renewed for a period of up to 3 years.
All renewal requests must be submitted through EP Online by the company or employment agent. A request to renew can be submitted up to 6 months before the pass expires.
Furthermore, MOM must receive the application to renew at least 2 weeks before the EP has expired. If the pass is not renewed before it expires, the candidate must apply for a new pass.
Not all renewals are guaranteed. Each renewal application is evaluated based on the new criteria. Similar to a new EP application, renewal candidates must earn a minimum of S$3,900 per month and more experienced workers must earn more. From May 1, 2021 the minimum salary criteria for renewals will be raised to S$4,500.
Once approved, the candidate will receive an in-principle letter of approval. Candidates must then go through the same procedure to issue the EP and, if necessary, register fingerprints and have their photo taken before receiving a new EP card.
Lastly, once the new EP card has been received, the candidate must return the old EP card to the following address:
Work Pass Division, Ministry of Manpower, 18 Havelock Road, Singapore 059764
Canceling an Employment Pass
If the EP holder ceases employment or the EP expires, the company or employment agent must cancel the pass within 1 week.
Prior to canceling the EP, the company must receive tax clearance from IRAS to ensure the that EP holder has paid his or her taxes. Furthermore, the company must buy the EP holder's airfare to go home.
An EP pass can be canceled through EP Online. Once canceled the EP holder will be issued a cancellation acknowledgment letter and a short-term visit pass if he or she is still in Singapore. Furthermore, all Dependant Passes, Long Term Visit Passes, Letters of Consent and work permits that were granted on the basis of the EP will be canceled.
Upon leaving Singapore, the EP holder must give the short term visit pass to immigration authorities.
Once the pass is canceled, the company must return the EP card within 1 week to MOM at the address below.
Return card address:
Work Pass Division, Ministry of Manpower,
18 Havelock Road, Singapore 059764
Replacing an EP card
If an EP card is stolen, lost or damaged, the company or employment agent must apply for a replacement card within 1 week. If the card was stolen, the application must include a police report that must be in English or translated into English.
Note, if the EP holder is overseas, the company should notify MOM immediately. Once notified, MOM will issue the EP holder a letter that will allow him or her to enter Singapore.
Replacement card applications can be completed through EP Online. Once the request is submitted the applicant will be required to pay a non-refundable fee of:
S$60 for damaged cards
S$100 for the first lost card and S$300 for any lost cards thereafter
If approved, MOM will issue a card replacement letter that gives instructions to collect the new card.
The EP holder then has 4 working days to collect his or her new card at the Employment Pass Services Centre. No appointment is necessary but the EP holder must bring the following documents:
An original passport
The card replacement letter
The damaged card (if applicable)
The completed declaration form (for lost or stolen cards)
Police report (for stolen cards)
If the lost card is found, it must be returned to the following address:
Ministry of Manpower, 18 Havelock Road, Singapore 059764
Requirement to notify MOM of any changes
The company must notify MOM if any of the following changes occur:
A decrease in the EP holder's salary
The company has changed its name
The company has a new address
The EP holder transferred to a related subsidiary or parent company
The EP holder has a new occupation in the company
The EP holder has moved to a new address
The EP holder has changed his or her particulars
The EP holder has gone missing
Passes available for family members
EP holders are allowed to bring certain family members to Singapore if they earn at least S$6,000 per month.
Family members can enter Singapore under a Dependent Pass or a Long Term Visit Pass. The following family members can enter with a dependent pass:
A legally married spouse
Unmarried children under 21, including those legally adopted
Before May 1, 2021, with a Dependant Pass, a family member could work in Singapore as long as he or she received a Letter of Consent (LOC). From May 1, 2021, all Dependant Pass holders who wish to be employed need to apply for an applicable work pass, such as Employment Pass, S Pass or Work Permit, instead of the LOC. Existing Dependant Pass LOC holders can continue working until expiry of their LOC.
The following family members are allowed to enter Singapore with a Long Term Visit Pass:
A Common-law spouse
Unmarried handicapped children above 21
Unmarried stepchildren under 21
Parents (this is only permitted for EP holders earning at least S$10,000 per month)
Long Term Visit Pass holders are allowed to work in Singapore permitted they receive a work permit.
Note that under the recent changes introduced by MOM, foreign employees of multinational corporations who are posted to the company's Singapore branch, affiliate, or subsidiary as an Intra-Corporate Transferee (ICT) and hold an EP, in some cases, may not be able to bring their family members with them via dependant's' passes or long-term visit passes. Find more info on these updates in our recent blog post here.
Change of Employer
If an EP holder decides to change jobs, the new employer must apply for a new EP. This also applies if an EP holder is moving positions from a subsidiary to the parent company or vice versa.
Like any new application, MOM will evaluate the candidate's eligibility and qualifications before approving or denying the new EP. If approved, the EP holder will need to issue the new pass before receiving the new EP card.
The EP holder does not need to cancel his or her existing EP before applying for the new EP.
Recommendation for applying for an Employment pass
With tighter controls and important documents to keep track of, it's recommended that companies use a corporate services provider who can offer expert guidance throughout the entire Employment pass application process. Contact us if you need help with filing of Employment Pass for you or your company staff.
Frequently Asked Questions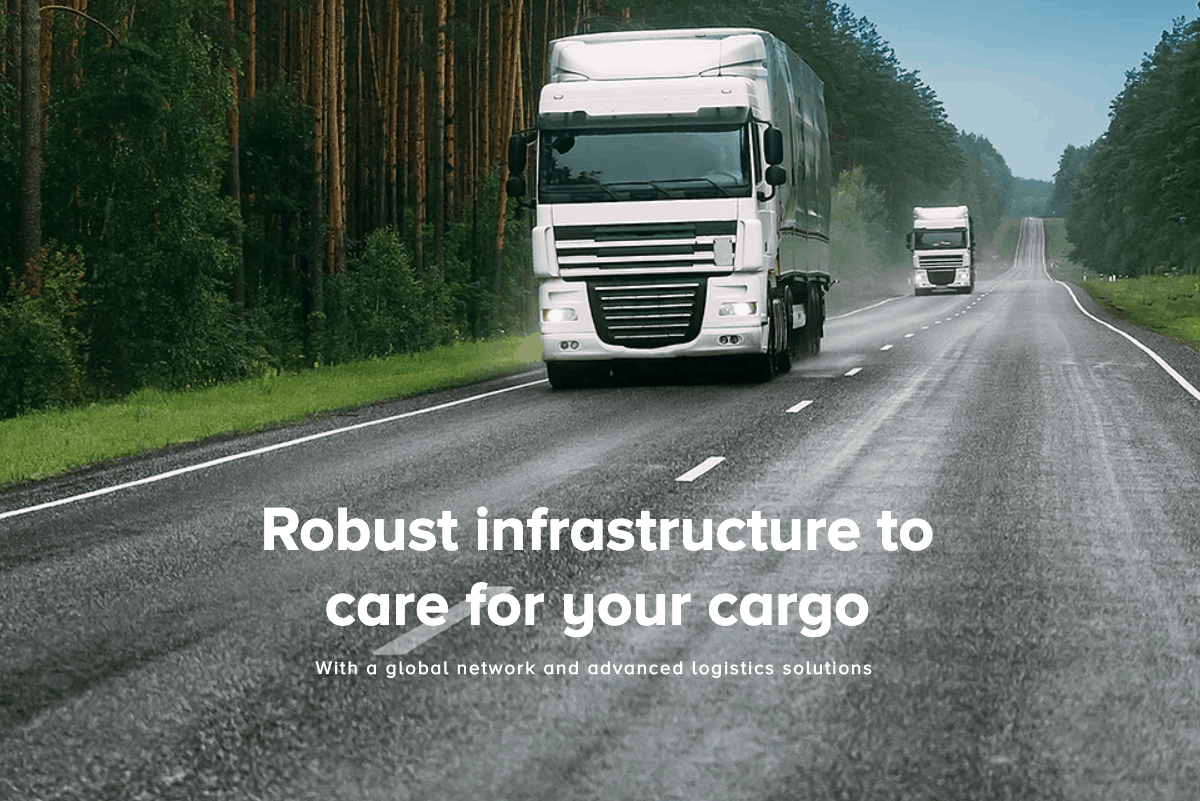 Navio Shipping is a fast-growing competitive NVOCC-Box Operator with international freight forwarding service. Navio provides its clients with international shipping and logistics solutions worldwide.
Keep up the good work!
We have tried several agents in Singapore to get an EP, however, the result was not successful. While exploring your website on Google, I got the impression that your agency would make it. Hence, I recommended your company to my management and they agreed to proceed with you. All in all, the service rendered throughout the whole process was very professional and expertly performed. Please pass on my thanks to Mr. David who handled my case so efficiently and accurately. Keep up the good work!