---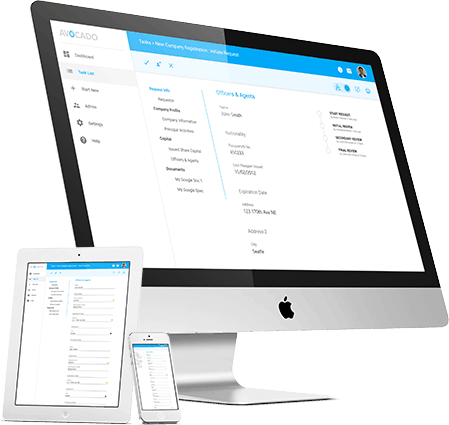 An all-in-one platform to handle your company's full-suite of regulatory filings – incorporation, taxes, immigration, licenses, compliance. Manage your company information anytime, anywhere. Collaborate with our team of our experts  through self-service portal. Initiate and track progress of your requests in real-time. Stop endless email chains of attachments and enter a hassle-free world of e-documents and secure digital signatures. Enjoy the cost savings and fast service enabled by our workflow automation. Get 24-hour world-class support when you need it.
Incorporation of Companies
Incorporate your company in the jurisdiction ranked as the Best Place to do Business by the World Bank.
Ongoing Compliance
Offload your firm's ongoing compliance obligations and annual corporate and tax filings to us.
Government Incentives
Discover and apply for Singapore government's business incentives that may be suitable for your firm.
Accounting and Tax
Let us handle your accounting and tax filings to ensure you make best use of Singapore's friendly tax laws.
Payroll Management
Our team can administer the payroll and benefits for your employees, contractors and consultants.
Immigration
Get the appropriate work passes for your executives and staff and dependent passes for their families.
Business Licenses
Acquire the government licenses and approvals that you need to operate your business in Singapore.
Startup Assistance
Get advise on the best corporate form, business model and shareholding structure for your startup.
Legal Assistance
Work with our legal service partners for your company's patent & trademark filings, contracts, leases and HR policies.