How to register a Singapore company
This article describes Singapore company law on requirements and procedure to register a private limited company in Singapore.
---
Incorporating a company in Singapore is fast, easy, and free from unnecessary red-tape. Singapore is consistently ranked as one of the best places in the world for doing business. This guide explains the requirements  and procedure to register a private limited company in Singapore. It covers the following topics:
Foreigners incorporating in Singapore must engage the services of a corporate service provider to register a Singapore company. Even local entrepreneurs are advised to do the same as they may not be fully familiar with the Singapore company law and compliance requirements.
Requirements for Singapore Company Registration
Singapore company registration requirements consist of:
Shareholding. A company must have a minimum of 1 and a maximum of 50 shareholders. Shareholders can be natural persons or corporate entities. 100% foreign shareholding is allowed.
Share Capital. The minimum paid-up capital to set up a company is S$1. A company can increase its share capital at any time by injection of additional capital.
Directors. Both Singapore-resident and foreign-resident persons can be directors of a Singapore company. Corporate directors are not permitted. A company must have at least one Singapore-resident director. Singapore-resident is defined as someone who is a Singapore citizen, a Singapore permanent resident or an Employment Pass holder. Foreign-owned companies have these local director options.
Company Secretary. A company must appoint a qualified company secretary within 6 months of incorporation. The company secretary must also be a natural person and a resident of Singapore.
Registered Address. Each company is required to have a local registered address in Singapore where the company will keep all of its statutory documents. The address cannot be a PO box.
Company Name. The name of the company must be approved before proceeding with the registration of the company.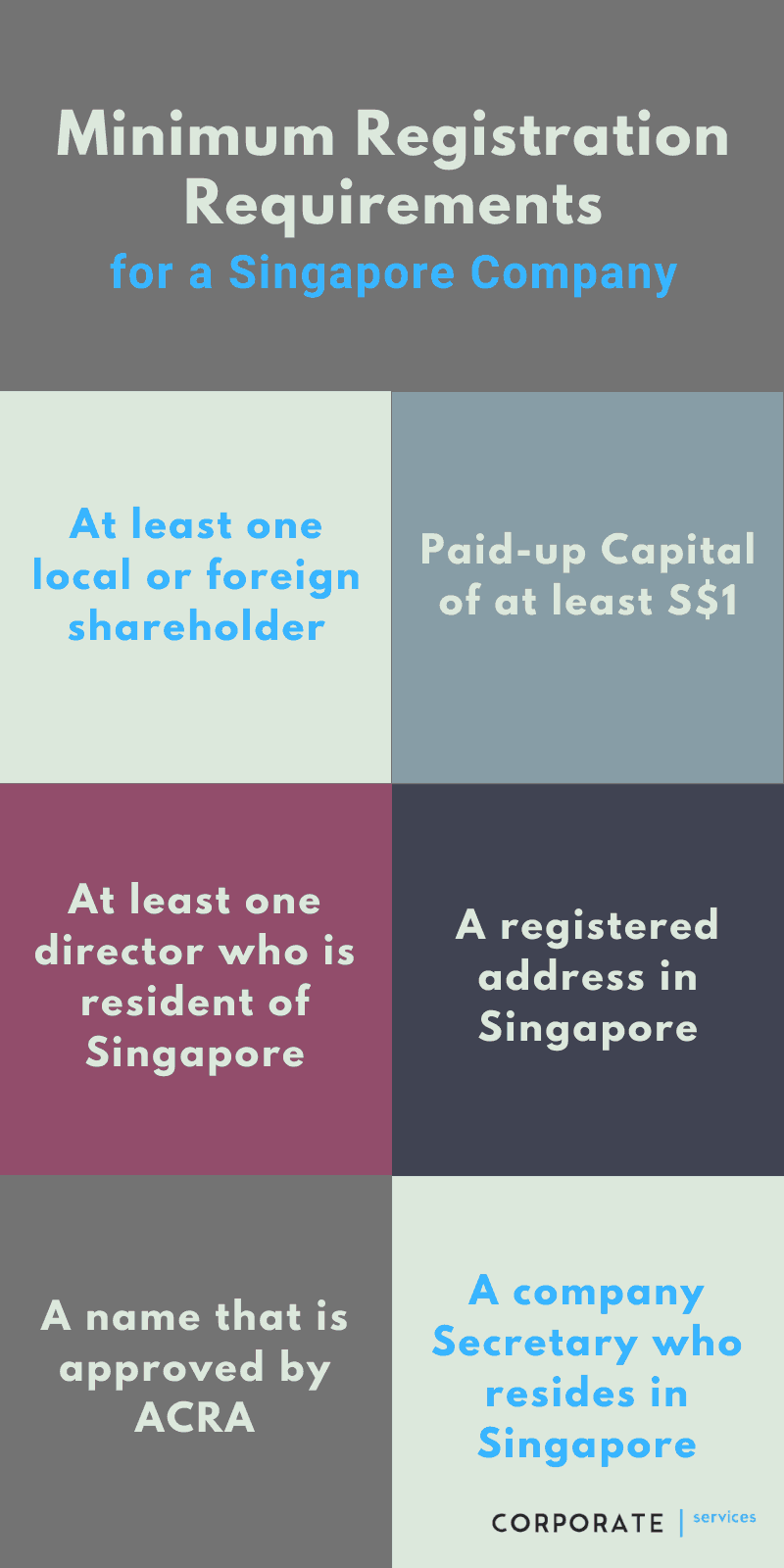 Company Registration Procedure
The registration procedure is online, quick, and efficient and consists of the following key tasks:
Company name approval with ACRA
Preparation of company regitsration documents
Company registration with ACRA
Company registration government fees consist of:
S$15 government fee for company name application with ACRA
S$300 government fee for registration of the company with ACRA
Step 1: Get the Company Name Approved
Before registering, all Singapore companies must first have their name approved by ACRA. The name approval is a simple online procedure and the company name is subject to the following guidelines:
The name cannot be identical to an existing business in Singapore
The name must not infringe on any trademarks
The name cannot be obscene or vulgar
The name must not have been reserved by another company
Key facts to keep in mind for the name approval process:
If a company name follows ACRA's rules, it is typically approved in less than an hour.
A name may be referred to another government authority for further approval if it contains certain regulated business words such as "finance", "legal", "law", "broker" or "school". This can delay the name approval process by few weeks.
Once approved, a company can reserve the name for up to 120 days. If it does not incorporate the name within that period, the name is released and can be reserved by another person.
You can check for availability of a company name using company name search tool.
Step 2: Prepare the Company Registration Documents
After the name approval and before applying for company registration, a company must get the following documents ready:
Documents required by ACRA:
Company Constitution, previously known as Articles of Association. You may decide to adopt the standard Singapore company constitution as available from ACRA, which is acceptable for most companies and consists of terms that are considered to be fair for all parties involved in the incorporation
Signed Consent to Act as a Director for each director
Signed Consent to Act as Company Secretary by the company secretary
Identification and residential address details for each shareholder and officer of the company
In compliance with the international AML regulations, your Corporate Service Provider (CSP) is required by ACRA to conduct a Know Your Customer (KYC) due-diligence and will typically require at least the following supporting information:
Verification of identification and address proof documents
The professional background of stakeholders and officers of the proposed company
Note that the exact list of required documents may vary from CSP to CSP based on their internal procedures.
Note: All documents must be in English or officially translated into English.
Step 3: Register with Singapore Company Registrar, ACRA
Once the incorporation documents have been prepared, a company can be officially registered with ACRA. The registration process is conducted online and takes less than an hour. In rare cases, if the company registration has to be referred to another government agency for further vetting, the process can take a few weeks.
Supporting Documents  for Company Registration
We will require the following documents from you when incorporating your Singapore company. Note that Singapore's AML/ATF regulations require us to conduct a Know-Your-Client (KYC) due diligence as part of customer acceptance and incorporation. Our compliance team may ask for additional information if they deem necessary.
For Individual Shareholders
For each Officer, Shareholder and Beneficial Owner of the proposed company:
Passport copy
NRIC or Residency card (for Singapore residents only)
Residential address proof (for example, a driver's license, a recent utility bill, rental agreement, etc.)
Brief professional background. This can be in the form of a curriculum vitae (CV), resume or link to the person's LinkedIn profile.
For Corporate Shareholders
If the shareholder is a corporate entity, the following documents will be required for the corporate entity:
Certificate of Registration issued by the Registrar of the jurisdiction where the company is registered
Company Extract from the Company Registrar of the jurisdiction where the company is registered that contains the following information:

Company's name, Registration number, and Registered address
Paid-up Capital and particulars of all Shareholders and Directors
Business activities that the Company is engaged in

Authorized Person Resolution passed by the director(s) of the shareholding company that includes the following:

Authorization to hold shares in the proposed Singapore Company
Appointment of an Authorised Person to sign the Singapore Company formation documents on behalf of the shareholding company

An ownership structure chart that identifies the Ultimate Beneficial Owners (UBO) of the shareholding company. Identification documents for the key UBOs may be required for KYC due diligence.
Our Incorporation Service - How it Works
Once you confirm your decision to engage our service, we will create an account for you in our online Corporate Service Platform (CSP) and you will be immediately collaborating with our service delivery team through the platform to get your company incorporated quickly and efficiently.
All tasks for your company incorporation including information input, communication, electronic signatures, document exchange, etc will be executed through the online system. This ensures that no time is wasted in mailing paper documents and no information is lost in back-and-forth emails. You can ask questions from our team members and collaborate with them as the task moves from one step to the next. At each step, the system will keep you informed about the progress; you can log-in at any time from anywhere to see the current status of your active tasks or view any documents.
The basic incorporation process steps with us are as below:
We will clarify your service needs and explain our fees.
Once you are ready to move forward with us, we will create an account for you in our online Corporate Service Platform (CSP) and generate an invoice for your action. You can make payment either using a credit card or via a bank transfer.
Upon your payment, you will be able to input your proposed company details in our CSP system including supporting documents. You will be able to communicate with our service delivery team via the CSP system for any clarifications and assistance you may require during this process.
Based on the information you provided, our compliance team will conduct their KYC due diligence as required by Singapore law. They may ask for further clarifications if needed.
We will then reserve the proposed company name and prepare necessary incorporation documents for your electronic signatures. All of this will take place through our CSP system. You do not need to send us hard copies of documents or notarize any documents. We will conduct a remote video call with the proposed shareholders and directors to verify their identity and original documents.
After you have signed the incorporation documents, we will incorporate the company with the Singapore company registrar ACRA. We will obtain an official e-certificate of incorporation and business profile of the company from ACRA.
After the company is incorporated, we will prepare the necessary statutory registers for the company and assist you with opening a bank account for the company.
We will handle the ongoing compliance administration of your company. All your company information will be accessible to you via our online CSP system.
Expertly Done!
Company incorporated, bank account opened, employment pass approved - thank you guys! I am very impressed with the smooth manner and quick pace at which everything was done. I explored several service providers in Singapore but am very glad to have finally engaged your team. Your online platform is awesome - it makes it very easy for me to work with your team and access my documents.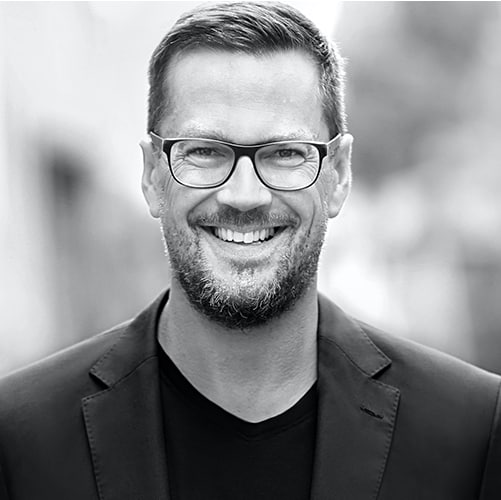 Private Limited Company, EPC, Subsidiary Company: What's the Difference?
Sometimes, entrepreneurs are confused among the different terms used to describe a private limited company in Singapore, namely the Private Limited Company, Exempt Private Company (EPC), and Subsidiary Company. If you are interested, we have an excellent article that clarifies what a Private Limited Company is, and how it may acquire the characteristics of an Exempt Private Company or a Subsidiary Company. But one main point that should be clear to the reader is as follows: Exempt Private Company and Subsidiary Company are just types of Private Limited Company.
Official Documents available after Company Registration
Company Constitution
When registering,  a company must adopt a company constitution, previously referred to as the Memorandum and Articles of Association (MAA). New companies can choose to create a custom constitution or use the model company constitution provided by the government of Singapore.
The company constitution provides the rules and procedures that govern the company. Furthermore, it outlines the purpose of the company and the rights and responsibilities of the company. Minimum requirements for matters that must be addressed in a company constitution:
The company's name
A statement expressing that the liability of its members is limited
The full names, addresses, and occupations of the first shareholders of the company and
a statement stating that the first shareholders wish to form the proposed company on the terms of the Constitution and they agree to take a stated number of shares in the capital of the company.
In practice, a typical constitution will also outline how the company is run on a day-to-day basis by providing rules that govern:
Issuance and sale of shares
Company meetings
Company directors
Company secretary
Company seal
Financial statements
Dividends
Winding-up
Documents Issued by ACRA on successful Registration
Upon successful registration of the company, ACRA will issue the following documents:
Certificate of Incorporation
ACRA issues an e-Certificate of Incorporation, which is an official email from ACRA that contains:
A statement that the company has been incorporated
A Unique Entity Number (UEN) issued to the company Date of Incorporation
This e-Certificate is sufficient in Singapore and accepted for all corporate needs such as opening a bank account, transacting with other parties, etc.
A company can also purchase a hard-copy Certificate of Incorporation from ACRA at any time after incorporation. Although such a certificate is not required in Singapore, it may be required when doing business overseas with foreign counterparts, overseas government agencies, embassies, etc. Most companies will obtain this certificate only when needed.
Company Business Profile (BizProfile)
The BizProfile (often also known as Company Extract) is a PDF document issued by ACRA that contains the following key details about the company:
Company identification details such as company name, registration number (known as Unique Entity Number or UEN), incorporation date, etc.
Principal activities
Share capital
Directors details
Company secretary details
Shareholders details
Company address
Compliance status
Tasks after the Company is Registered
After you have registered the company, you can officially start doing business under its name immediately. There are a few post-incorporation activities that you should also complete as follows:
Open a corporate bank account for your company. Singapore has a large number of options for such an account. After your incorporation, our team will recommend banks that will be appropriate for your needs and make an introduction to the bank executives.
Apply for any business licenses, if necessary. Singapore's business environment has minimal bureaucracy and most industries do not require a license. However, if your business is covered by a licensing requirement, we can assist you in obtaining it.
If you or any of your foreign team members, plan to relocate to Singapore, apply for a suitable visa. Again, we can assist you with this task.
Ensure that you are staying in compliance with Singapore's corporate regulations on an ongoing basis. We can provide services to take away the burden of regulatory, financial, tax compliance, and corporate governance so you can focus on managing your business and enjoying the fruits of your hard work.
Easy incorporation without any surprises
I'd always heard that company set up in Singapore was easy but I didn't expect it to be that easy. The team at CorporateServices.com made it all come together without any surprises; from the initial quote to checking of paperwork to actual incorporation, they managed it all with finesse. The icing on the cake was their prompt and professional assistance for opening the corporate bank account.
Company Registration FAQs
About ACRA, the Singapore Company Registrar
In Singapore, the government agency that oversees company registration and ongoing compliance is called the Accounting and Corporate Regulatory Authority (ACRA). ACRA oversees and enforces Singapore company law.
All Singapore companies are registered through ACRA's online filing and information retrieval system called BizFile. BizFile is also used to lodge company transactions that are required to comply with Singapore company regulations. In most cases, company transactions in Bizfile are lodged by professional corporate service providers (CSP) such as Ottavia at CorporateServices.com. A CSP is a term used for Singapore-based firms that are certified and registered with ACRA to conduct transactions on behalf of other persons using Bizfile. Such firms include Singapore-based corporate secretarial firms, accounting firms, and law firms.
Foreigners are required to engage the services of a CSP to register a company in Singapore. Although local entrepreneurs can register a company online by themselves, given the complexity of company law and compliance obligations, they are also strongly advised to engage a CSP for incorporation and ongoing maintenance of their company.
Next Steps
For both local and foreign entrepreneurs, the easiest way to get up and running with a new company in Singapore is through a high-quality corporate service provider. If you are interested in setting up a company, please review our packages and contact us.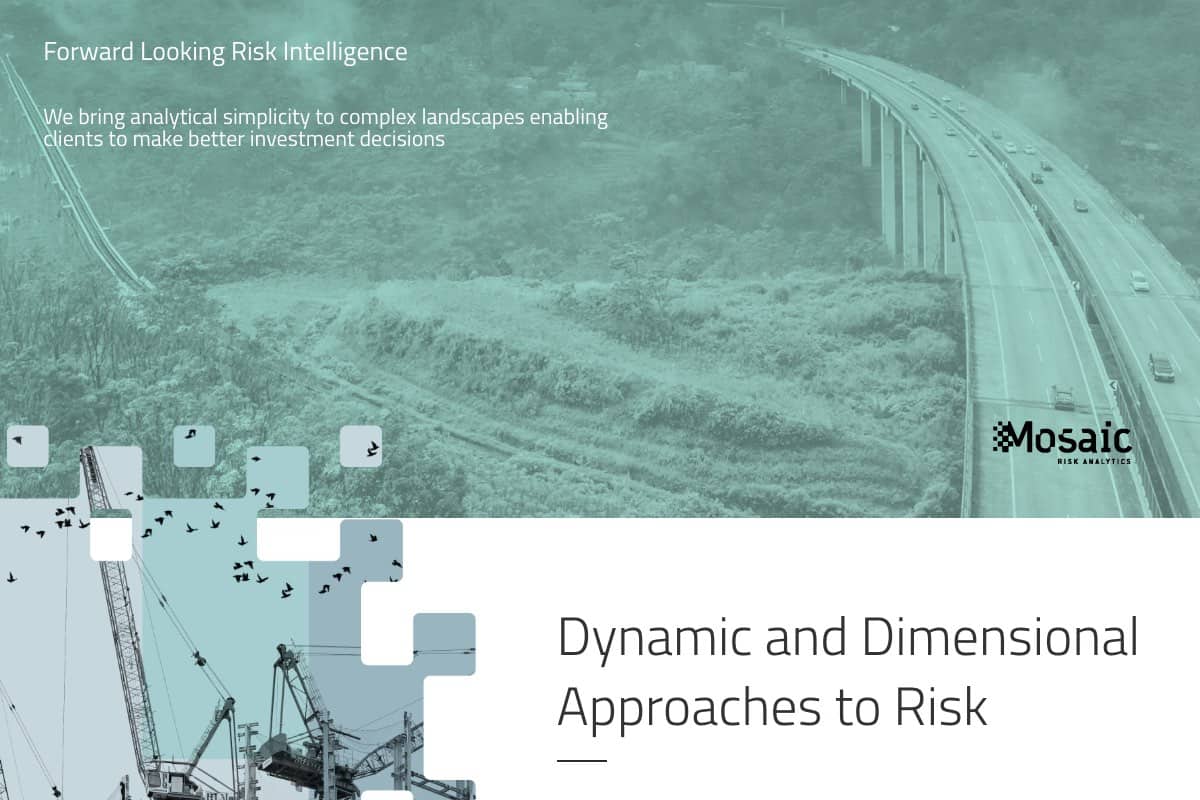 Mosaic is a risk analytics firm based in Southeast Asia. With a team of regional specialists in London, Edinburgh, Rome, Milan and Singapore, it delivers risk analysis management services for development banks and capital project.
Easy incorporation without any surprises
I'd always heard that company set up in Singapore was easy but I didn't expect it to be that easy. The team at CorporateServices.com made it all come together without any surprises; from the initial quote to checking of paperwork to actual incorporation, they managed it all with finesse. The icing on the cake was their prompt and professional assistance for opening the corporate bank account.