Singapore Business Licensing Requirements
In this guide, we will outline the main types of licenses in Singapore, current licensing requirements relevant to various business industries, and the license application process. The main purpose of this guide is to help you determine the license(s) that may be required to run your business in Singapore.
---
Singapore is one of the easiest countries to do business. It actively encourages investment flow through a myriad of government business incentives. This business-oriented policy encourages companies and entrepreneurs from all over the world to establish global or regional headquarters in Singapore, and to launch new startups here.
If you are considering starting a business in Singapore, you should consider the licenses and permits that may be required to start operations in Singapore.
It's important to investigate whether your business activities are regulated under the local law, and, if required, to apply for the relevant license. Under Singapore law, companies can be required to apply for one or several licenses to fully operate in Singapore.
The article covers the following topics:
What Is a Business License, and Why Is It Important for Your Singapore Company?
A business license is a certification issued by the relevant government bodies that gives your company formal permission to conduct activities regulated under Singapore law. In this way, the government exercises its control over the business activities of entities, ensures compliance with rules, ensures quality of service or product, and regulates specific business activities.
Generally, most companies can easily operate in Singapore without any additional license. However, a permit from the Singapore government may be required to perform certain specific business activities. Since a business type may involve performing multiple activities; therefore, more than one license may be required for your type of business.
Be careful when selecting a
name
for your company, as it may trigger additional approval requirements from the
referral authority
before the company can be registered with ACRA and obtain a license to start operating in Singapore. Check this
company name guide
to avoid stalling the incorporation process for your Singapore company.
Understanding licensing requirements is critical for the successful setup of your business, as failure to apply for the relevant license or permit can result in costly fines, disbarment, and affect your company's image.
Types of Business Licenses and Permits in Singapore
Compulsory Licenses
Certain types of business — e.g. those wishing to function as educational institutions, travel agencies, real estate agencies, liquor or tobacco distributors, food and beverage establishments, or financial institutions — must apply for a license first.
You will have to apply for a license after registering your business with the Accounting and Corporate Regulatory Authority (ACRA) but before starting actual operations in Singapore.
Occupational Licenses for Professional Services
In Singapore, certain categories of professionals must obtain an occupational license from the responsible authorities. This includes doctors, lawyers, pilots, accountants, architects, commodity futures traders, etc. Referral authorities you may need to apply to for a license include the Ministry of Law, Institute of Singapore Chartered Accountants, the Board of Architects, Singapore Medical Council, the Monetary Authority of Singapore, etc.
So if you are planning to incorporate a Singapore company that offers professional services, you may need to obtain an occupational license for your practitioners. Note that foreign professionals can also obtain occupational licenses if they register with the relevant professional association in their field and hold diplomas recognized in Singapore.
Business Activity Licenses and Permits
Certain types of business activities require specific licenses or permits. After incorporating a company in Singapore, you must obtain these licenses before commencing relevant business activities. The most common industry-specific licenses are described below.
For some business activities more than one license may be required. So, don't confuse an industry-specific business license with a compulsory license, as both may be needed to operate your business.
If you are confused about what licenses and permits your business needs, reach out to our team for advice.
Key Businesses That Require an Industry-Specific License in Singapore
Below are some of the most common types of businesses for which an industry-specific license is needed.
Retail 
The nature of your retail business will determine the licenses, permits, and approvals you need from various authorities. Retail stores such as supermarkets, pharmacies, pet shops, and telecommunication stores must apply for a business license.
Depending on the goods sold and services provided, licensing requirements for retail businesses may differ. For example:
Trading 
Singapore is well-known as one of Asia's largest trading hubs due to its numerous advantages, including Singapore's Free Trade Zones, which facilitate international trade and transshipment activities. To conduct trading activities in Singapore, after registering a company, you need to activate a Singapore Customs account.
Whether you require other permits or licenses depends on whether you intend to import goods from overseas, export goods from Singapore, transit through Singapore, or trade controlled goods. For example, you need to apply for a permit if you import high-technology items, export local goods, export or transit strategic goods, import or export controlled goods. To check which category applies to your goods, use this government search tool.
If you plan to run a trading business in Singapore, refer to our comprehensive guide for more details about regulations on import, export, transit, and storage of various goods.
Construction 
Setting up a Singapore company in the construction business is quite challenging, as running such a business involves obtaining several approvals and licenses from various government authorities.
To provide professional engineering services in Singapore, a license is needed from the Professional Engineers Board. Companies involved in the following activities need to obtain such a license:
Building construction;
Building completion;
Building installation;
Site preparation;
Lease of construction equipment;
Structural repair works.
Shipping 
Shipping companies must apply for an appropriate license or permit to start their activities in Singapore. A company that operates its vessel in the port of Singapore needs a Harbour Craft License issued by the Maritime and Port Authority of Singapore. If a company intends to operate its vessel beyond Singapore's borders, the company must obtain a Port Clearance Certificate.
To transport passengers or cargo, a shipping company is obliged to obtain a Ship Registration Clearance and a Port Limit Manning License, needed for crew members to work onboard a vessel. You can find all you need to know about starting up a Singapore maritime company in our industry-specific guide.
Education 
To start an educational business in Singapore, such as a childcare center, language or driving school, a private academic institution, a kindergarten, or a preschool, you need to obtain certain licenses issued by a particular government authority such as the Ministry of Education or the Ministry of Culture, Community, and Youth. Before applying for a license, you should register your new venture with ACRA and take care of other organizational matters. In most cases, you will get your license within 2 weeks.
Establishing a non-academic school is relatively easier and does not require obtaining a license from the Ministry of Education. If you are thinking of running an education-related business in Singapore, we suggest you get acquainted with our guide. It provides details on how to set up a private school and obtain the necessary licenses to run an education business in Singapore.
Telecommunications 
Each type of telecommunication business activity requires one compulsory license or even more. Licensing requirements vary depending on the type of business. For example:
To provide fixed-line telecommunication systems, you may need to obtain a Facilities Based Operator License, Satellite Downlink License, Services Based Operator License, etc.
For internet access providers, a license for in-building terrestrial telecommunication systems and a Services Based Operator License are required.
To provide mobile cellular and radio paging services, you are required to obtain a Mobile Network License. Other additional licenses may be required, such as Satellite Uplink License for Broadcasting Purposes, Experimental Station License, etc.
The responsible authority for obtaining any license or permits for running a telecommunications business is Infocomm Media Development Authority.
Employment Agency
Employment agencies are companies that provide job placement services for employers through various communication channels. Employment agencies include head-hunting firms, construction worker agencies, online job portals, nanny-placement agencies, staffing companies, etc.
To commence any business activities involving recruitment services, an Employment Agency License issued by the Ministry of Manpower is required. However, if a company itself performs such activities, a license is not required. Read our comprehensive guide to determine whether your company will be considered as an employment agency under Singapore law, to understand whether you should obtain a license to operate a company and which category of license is the right one for your business.
Travel Agency
Singapore-based companies that provide travel arrangement services within or outside Singapore are required to apply for a Travel Agent Licence.​ However, note that there is a list of exceptions, and certain travel arrangement services are not regulated in Singapore. For example, an overseas travel agent who arranges and sells a travel package outside of Singapore does not require a travel agent license.
Currently, there are only two types of travel agent licenses available in Singapore:
Travel agents who sell, arrange, or advertise trips within Singapore only and provide transportation to participants without any right of accommodation (e.g. sit-in coach tours) should apply for a Niche License.
Travel agents that conduct any other activity not mentioned in the scope of a Niche Licence must apply for a General License.
To obtain a relevant license, you should submit an application to the Singapore Tourism Board through the Travel Agents and Tourist Guides Licensing System (TRUST). Read our guide to understand the process and regulatory requirements for setting up a travel agency in Singapore and obtaining a travel agent's license.
Real Estate Agency
A company or individual that performs real estate agency work must have a license from the Council of Estate Agencies (CEA). The application for a license should be submitted by a Key Executive Officer (who will be responsible for the proper administration and overall management of the business) through CEA's e-services.
To obtain an Estate Agent License, a company must satisfy the following licensing requirements listed by CEA:
Must be registered with ACRA.
Must appoint an eligible Key Executive Officer (KEO) who satisfies all the criteria.
Neither a company nor any of its directors, partners, or KEO may hold a moneylender's license; and none of its directors, partners, or KEO may be an employee, director, or partner of a licensed moneylender.
A company, its KEO, and all directors, partners, or persons responsible for the management of the company should have a good track record, trusted reputation, and not be involved in any offensive arrangements under the Estate Agents Act.
Must possess a valid Professional Indemnity Insurance policy that also covers all its salespersons and partners (where applicable).
Must establish Standard Operating Procedures and service standards guidelines for all its operations.
CEA also has some specific requirements for the person appointed as KEO. Refer to this government website for more details on the eligibility requirements for the KEO, the application procedure and other relevant information on obtaining an Estate Agent License in Singapore. If you need our assistance in this matter, contact our team.
Financial Services
Singapore is one of the world's leading financial centers, offering more than 400 licenses in the payment service providers industry. If you are thinking of establishing a company providing financial or fund management services, such as payment services, financial advisory, banking, capital markets, or insurance, you should obtain a relevant license from the Monetary Authority of Singapore (MAS). The following institutions are regulated under the MAS licensing regime:
Credit and charge card issuing companies;
Designated payment system operators;
Designated payment system settlement institutions;
Deposit-taking institutions (i.e. full banks, wholesale banks, merchant banks, finance companies, and digital banks);
Capital markets entities (i.e. broker-dealers, corporate finance advisers, credit rating agencies, real estate investment trust managers, securities-based crowdfunding operators, fund managers, approved Collective Investment Scheme trustees, financial advisers, markets and exchanges, clearing houses, trade repositories, trust companies, benchmark administrators and submitters);
Insurance entities (i.e. direct insurers, reinsurers, captive insurers, etc.).
Our guide to financial services licensing in Singapore provides relevant information on regulation of the financial sector in Singapore, licenses necessary for conducting such business, eligibility requirements, application procedures, and other useful information for a company planning to start business operations in the financial sphere.
Publishing 
To run a publishing business in Singapore that publishes books, magazines, or newspapers, the Newspaper Permit and Printing Press License issued by the Infocomm Media Development Authority are required.
A Newspaper Permit is required if your company undertakes one of the below activities:
Printing or publishing a newspaper in Singapore.
Publishing, selling, or distributing a Malaysian newspaper in Singapore.
Selling or distributing an offshore newspaper in Singapore. An offshore newspaper is a newspaper published outside Singapore that carries news of any country in Southeast Asia with a circulation of 300 or more copies in Singapore.
Note that such a permit is not required for one-time publications of novels or commemorative booklets. For publishing online publications, a Newspaper Permit is not required; however, if online newspaper content is provided for a subscription fee, you may need to register with IMDA or obtain a license under the Online News Licensing Scheme.
If your Singapore company is operating a press to print documents such as pamphlets, maps, charts, newspapers, and magazines in the country, you have to obtain a Printing Press Licence. If your company uses the printing press to print invoices, name cards, billheads, letterheads, or collaterals for its own usage, such a license is not required.
Hotel and Spa 
Any person who would like to open a hotel in Singapore has to receive certain permissions from the Singapore Government. The most important among them are:
Additionally, apart from the already mentioned permits, several other licenses may be required depending on the scope of services that will be provided in a hotel (e.g. Non-Residential TV License, Public Entertainment License, a Licence for the Provision of Arts Entertainment, Copyright Permit, etc.).
For providing spa treatment services within a hotel or running a separate spa treatment center, a Massage Establishment License from the Singapore Police Force, and if applicable, an Aquatic Facilities License issued by the National Environment Agency. Several other permissions may be required to obtain from the Building and Construction Authority if running a separate spa treatment center.
Note that a Massage Establishment Licence is only required if you intend to provide massage services. If your establishment provides spa treatment services (i.e. manicure, pedicure, light treatment, electric treatment, vapour treatment, baths) without any massage, this license is not applicable.
Food and Beverage 
Regulation of the food and beverage business in Singapore is quite complex, and running a food and beverage business will require applying for various licenses and permits that vary depending on your business activities. Below are listed some of the most common:
If you are confused about which permit or license you need to apply for, try this e-adviser to determine licensing regulations pertaining to your business.
Healthcare 
To operate a healthcare institution in Singapore (e.g. medical clinic, a hospital, nursing home, clinical laboratory, X-ray laboratory), a compulsory license is required from the Ministry of Health. You can apply for the respective license for your medical establishment through this web portal.
All healthcare specialists must be registered with the relevant governing institutions. Doctors and medical specialists will have to obtain a Practicing Certificate from the Singapore Medical Council; and nurses from the Singapore Nursing Board.
Depending on the needs of your business, there are several more licenses to obtain:
If you intend to distribute pharmaceuticals, you must apply for a license with the Health Sciences Authority. For more detail on the regulation of healthcare products, refer to this guide.
To utilize irradiating equipment like x-ray machines, vapour detectors, irradiators, gamma projectors, etc., you will require an L3 License from the National Environment Agency (NEA). Note that for each additional machine, you must apply for a separate license.
To keep, handle, and transport hazardous and radioactive materials, you must receive L4 and L6 licenses from NEA.
To purchase, store, and use certain hazardous substances controlled under Environmental Protection and Management Regulations, you must obtain a Permit from NEA.
To provide medical services such as liposuction, abortion, or sterilization, specific certificates, licenses, or approvals must be obtained from the Ministry of Health.
Also, note that In Singapore, no premises may be utilized to establish a medical clinic unless it is licensed by the Ministry of Health under the Private Hospitals and Medical Clinics Act. Additionally, approval from the Urban Redevelopment Authority of Singapore or a Temporary Occupation Permit from the Building and Construction Authority may be required.
Event Management 
Depending on the type of activity or event being organized by the event management company, one or more licenses are required. For example:
If you are not sure which permit or license you to need to apply for, try to determine it by using this e-adviser tool. Note that the majority of licenses are valid only once — for the duration of the event.
Obtaining a License for Your Singapore Company
Application Process
Now that you know some of the most common types of business licenses in Singapore, the next step is to obtain the relevant one. But which exactly do you need to apply for? This question can be confusing and stressful for foreign entrepreneurs, as there are plenty of government agencies regulating various areas of business.
You can try to determine licensing requirements for your business yourself by using the GoBusiness government website. But, as each permit or license is issued by a specific authority under a law that provides for the object of the company's activity, there is no standard procedure for license application. Therefore, it is better to seek advice from an expert who can assist you with this tricky task.
As a general rule, to apply for a license to operate your business in Singapore, you need to first register your company with the registrar of companies. For more information on the company registration process and requirements, refer to our Singapore company registration guide.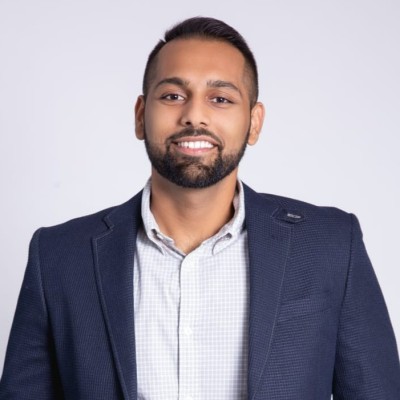 "I have recently experienced your incorporation service, and I am impressed with the prompt communication, personalized attention, and clear instructions that made the whole process so fast and flawless. Thank you again for your exemplary service. Your team truly stands above the rest!"

Yash Shukla, Founder, Stelify Asia
During the first stage of company registration, ACRA's system will identify whether your application needs to be approved by another government agency based on your company name. Refer to our company name guide to understand what may trigger granting an additional permit or license from the referral authority during the application for name approval.
Once your company is registered, you can proceed with submitting a licensing application through the GoBusiness portal or other government platforms specially designed for applying for a particular business license. If you did not find a match for your business activity, do not hesitate to contact our team for advice.
The Process of Obtaining a License

Here is an important note
— only an executive director, partner, or insider of the Singapore company can apply for a business license or permit to cover all the necessary obligations and operating liabilities of the company. Also, note that foreigners who want to apply for a license will need to obtain an
Employment Pass
first.
The timeframe for approval for a license application varies depending on the type of license or permit. Some types require approval from more than one authority, which extends the approval process. On average, it takes between two weeks and several months for the relevant government agency to approve an application.
How We Can Help
If you don't want to get lost in Singapore's maze of company licensing and permit regulations, we can provide you the support for seamless compliance of your company so you can get your business up and running! Our team will provide you with the following services:
Analyze your proposed business activities and help you determine if you need a license, permit, or any other approval from the government agency to operate your business in Singapore.
Advise you on the key licensing requirements for your business.
Assist you in fulfilling the basic pre-application conditions.
Assist you with preparing the license application and all the supporting documents.
Assist with filing your license application.
Liaise with the relevant government agencies on your application status and answer any questions they may have.
Despite the fact that many fields of business are licensed in Singapore, the business licensing application process in Singapore is quite straightforward. If your company meets the essential licensing requirements and you provide all the required documents, you will have every chance of obtaining a license.
While registering a company in Singapore is relatively easy and fast, you may face some obstacles with obtaining a license, as each industry has its specific licensing regulations. If you are ready to start your business journey in Singapore, our experienced team will be glad to assist you with the company setup and license applications.
Disclaimer:
Please note that the above-provided information is for general guidance only and is not meant to replace professional advice.
Your Customer Service Team
Work with a team that reflects Singapore's tradition of excellence in diversity. We speak many languages, come from different backgrounds, but we share one goal — your success in Singapore!