Despite the strain caused by the new Omicron variant and travel restrictions, the number of new companies registered in Singapore is growing. The latest ACRA statistics show that in November a total of 3,721 local and foreign companies were incorporated in Singapore. Of these, 777 were in the financial and insurance sector and 761 in the professional services sector. Compared to the previous month, there was a significant drop in new incorporations in the retail trade sector: from 749 to 477 companies; and an increase in company formations in the information and communications sector: from 632 in October to 831 in November.
It's no surprise that entrepreneurs from all over the world are choosing to incorporate in Singapore. Singapore's government encourages the flow of various investment opportunities to the city-state. To make these new investments accessible, government agencies in various business sectors have introduced numerous grants, tax relief, and special support programs.
Update on COVID-19 and travel situation in Singapore
As of 5 January 2022, the total number of COVID-19 cases in Singapore stands at 281,596, with 832 deaths confirmed by the Singapore Ministry of Health (MOH) since the pandemic began. To respond to the rapid spread of a new variant of COVID-19, Singapore authorities imposed a number of restrictive measures in early December. However, as of now some of them have been eased or lifted. 
On December 26, 2021, Singapore removed travel restrictions imposed in response to the Omicron variant on travelers with a 14-day travel history to African countries. The previous requirement to undergo on-arrival tests for non-VTL travelers entering Singapore was lifted effective January 7, 2022. However, an enhanced 7-day testing regime for VTL travelers has been extended for one month more as announced by MOH on December 31, 2021.
If you are planning to travel to Singapore, check the entry requirements and Singapore safety measures. Also, this self-help tool will help you understand whether you are eligible to enter Singapore and what steps must be followed prior to and after your arrival.

Korea's largest trading company sets up holding company in Singapore
On December 8, 2021, POSCO International, a subsidiary of South Korean steel giant POSCO, plans to set up a holding company in Singapore to further expand its palm oil business. The company plans to transfer about 85% of the stake of its Indonesian company to Singapore holding and relocate its key employees to Singapore.
A company official announced that the Singapore holding will become a maintenance company that will run its own palm farm business, and from there, it will grow into a food business throughout the whole ASEAN region. The company seeks to raise its operating profit to US$63 million in 2022.
POSCO International, like many other trading companies, decided to establish a holding company in Singapore due to the country's strategic physical location, lucrative tax system, and business-friendly policies, which will undoubtedly favor the company's development.
Singaporean fined for operating employment agency illegally
On December 10, 2021, the Ministry of Manpower (MOM) posted an advisory notice that encourages individuals to verify the license of an Employment Agency (EA) before engaging with its services. MOM highlighted that, not only is operating an unlicensed employment agency a serious offense, so is engaging the services of an unlicensed EA by any person or company, directly or indirectly.
This notice was triggered by a recent case involving an individual convicted for operating a Singapore EA with an invalid license. MOM investigations revealed that the Singaporean citizen was illegally operating the agency during 2016-2017. He was posting advertisements offering job seekers employment for an additional fee. However, his services were eventually limited to resumé distribution only.
On February 9, 2021, the State Courts of Singapore pronounced him guilty and sentenced the offender to four weeks' imprisonment and a fine of S$80,000. The High Court later dismissed his appeal.
If you are thinking of establishing an Employment Agency in Singapore, our team will be glad to assist you.

Binance Asia fails to meet AML criteria of Singapore central bank
On December 13, 2021, the parent company of Binance Asia Services, which runs the world's biggest cryptocurrency platform, announced that it had withdrawn its application to offer crypto payment services in Singapore after a year-long attempt to obtain a license from Singaporean authorities.
The company decided to withdraw its application before the final decision was made to avoid facing a regulatory rejection from the Monetary Authority of Singapore (MAS). This decision was most likely prompted by the company's inability to fulfill the central bank's criteria for preventing money laundering and terrorism financing. Binance, however, claims that its decision was purely strategic and based on commercial considerations.
The Singapore-based fiat-crypto trading platform must close its operations and withdraw its Singapore dollar and cryptocurrency assets on February 13, 2022. Binance is one of 103 companies in Singapore that have either been rejected or decided to withdraw their application for cryptocurrency-related services. To date, only 4 companies have been granted licenses to operate digital payment token services in Singapore.

Singapore logistic tech startup Pickupp raises US$37 million
On December 8, 2021, Pickupp announced that it has raised US$37 million in a Series B round led by Jardine Matheson, along with other investors such as Swire Properties, Reefknot Investments, DRIVE Catalyst, Cathay Venture Inc., and PChome Online Inc.
Established in 2016, the Singapore logistics startup today operates in Malaysia, Hong Kong, and Taiwan. Pickupp works with about 24,000 merchants and more than 100,000 delivery agents. The company's goals include enhancing the effectiveness of deliveries throughout high-demand hours and decreasing its carbon emissions by expanding its walker and rider supply agent pool.
The funding raised in this round will be used to deepen Pickupp's presence in Asia and strengthen its data-driven supply chain platform and satellite networks, so as to stimulate the growth of e-commerce. Pickupp announced that it will introduce 10 new satellite warehouses across heartland areas in Singapore by the middle of 2022.
Biotech startup Cargene raises US$19.2 million
On December 14, 2021, a Singapore-based biopharmaceutical company announced the closure of an oversubscribed US$19.2 million round that was led by BioTrack Capital. Hyfinity Investments and Legendstar Capital were also among the participating investors.
Cargene is a preclinical biopharmaceutical company focused on creating therapies for various diseases, with sites in Singapore, the US, and China. The company aims to develop clinically significant therapies based on its patented platforms, coupled with deep biology and chemistry insights. Cargene has developed a regenerative medicine-related technology that helps to reduce liver fibrosis.
The funds will be used to advance the investigation of new drug applications and to accelerate the company's technological development. The company will also be working on a new technology that helps to transport specific elements, oligonucleotides, to organs and tissues, as well as improve the medicinal efficacy of certain therapies.

Singapore education company LingoAce reaches US$160 million in total funding
LingoAce, a Singapore-based global education technology company, has closed a Series C funding round with US$105 million. This funding comes less than a year after the previous Series B round, led by Tiger Global and Owl Ventures, making its total funding about US$160 million. The latest funding round was led by Sequoia Capital India along with Owl Ventures, Shunwei Capital, and SWC Global.
LingoAce is a global tech company that developed a language learning platform that enables students in more than 100 countries to learn Mandarin Chinese through an immersive language learning experience. Established in 2017, LingoAce today has offices in China, the US, and Southeast Asia and a team of more than 4,000 teachers with a professional certification.
The new funding will be used to expand the global team, with a considerable recruiting campaign taking place in the US, Europe, and Southeast Asia. LingoAce also plans to improve product development, scale sales, and invest in enhanced marketing support.
If you are considering starting a new business, think of Singapore first. Contact our team for more details on company registration requirements and check your eligibility for incentive schemes with our incentive specialists. We will be happy to help you with all your needs.
About CorporateServices.com
Headquartered in Singapore, CorporateServices.com, empowers global entrepreneurs with information and tools necessary to discover Singapore as a destination for launching or relocating their startup venture and offers a complete range of company incorporation, immigration, accounting, tax filing, and compliance services in Singapore. The company combines a cutting-edge online platform with an experienced team of industry veterans to offer high-quality and affordable services to its customers. Contact Us if you need assistance with setting up a new Singapore company or if you would like to transfer the administration of your existing company to us.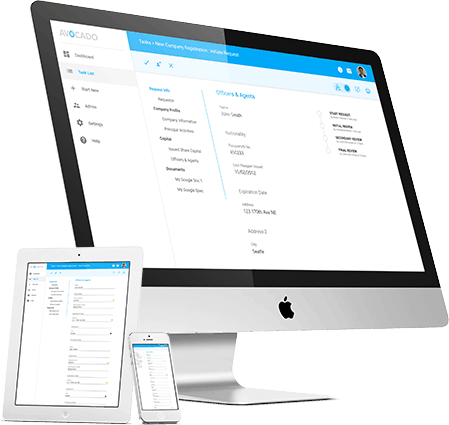 Considering Singapore?
Experienced team. Affordable cost. Online platform.
Interested?