Singapore's Ministry of Manpower has just announced that it has raised the minimum salary that companies based in the country must pay to their foreign professionals and foreign mid-skilled workers effective from September 1, 2020. The change was made to encourage the hiring of local staff. The change affects two types of work visas, namely the Employment Pass (EP) and S Pass. Furthermore, for jobs in the financial services sector, an even higher minimum salary has been established. The ministry also announced that potential S Pass jobs will be subject to the Fair Consideration Framework advertising requirement. This requirement is designed to ensure that such a job is offered to local candidates and it can be offered to a foreigner-only if no suitable local candidate is found.
Why are qualifying salaries changing?
The Government's criteria for approving work passes in Singapore are updated periodically in order to meet the hiring needs of businesses while supporting employment opportunities for local residents. The most recent round of adjustments was announced in Budget 2020 on May 1, 2020. Since then, Singapore authorities have monitored the impact of the COVID-19 pandemic on global and domestic economic conditions to assess whether further updates are necessary. While most businesses have reopened, resumption of activities has been uneven and it is expected to remain so for the near future. While employment has shrunk in some sectors, other sectors face a shortage of skilled manpower that can hinder their recovery and growth.
Therefore, the Government has decided to update the minimum salary criteria for EP and S Pass. These changes will complement the extension of the Jobs Support Scheme and the introduction of the Jobs Growth Incentive, which were announced earlier. Taken together, these changes provide a strong package of support to encourage businesses to retain or expand local employment, as well as comprehensive measures to help local job seekers secure meaningful work.
New Employment Pass salary requirements
The Employment Pass is a work visa that allows foreign professionals, managers, and executives to work and live in Singapore. All EP applicants are required to meet certain qualifications and salary criteria. As already mentioned, the authorities have regularly reviewed the salary criteria in recent years.
A previous change in the minimum EP qualifying salary took place on May 1, 2020, when it was raised from S$3,600 to S$3,900. From September 1, 2020, the salary requirement will be raised further to S$4,500 for all new applicants. The amount for older and more experienced EP candidates in their 40s is raised correspondingly and will remain about double the minimum qualifying salary for the youngest applicants (the Self-Assessment Tool can be used to check a candidate's eligibility and the qualifying salary in each case). In the case of renewals, the new salary criteria come into effect on May 1, 2021.
Higher salaries in Financial Services sector
The Government previously set unified requirements for all sectors of the economy. This marks the first time it has set higher qualifying amounts for a specific job sector. Salaries in the Financial Services industry have been consistently higher than in others. The sector also continues to hire and has been attracting strong interest from local job seekers with good qualifications.
The new requirement of S$4,500 for EPs that take effect starting September 1, 2020, will equally apply to the Financial Services industry. However, starting December 1, 2020, the minimum salary for EPs in Financial Services will rise to S$5,000 for new candidates. Salary requirements for older and more experienced EP applicants in Financial Services will go up correspondingly; applicants in their 40s or older will need to be offered salaries about double that for the youngest applicants. For renewals, the new criteria come into effect starting May 1, 2021.
S Pass salary requirements have also been raised
The S Pass is a work visa that allows mid-level skilled staff to work and live in Singapore. All S Pass applicants must also meet work qualifications and salary criteria. In addition, their employers must meet quota requirements (under the quota, the number of S Pass holders your company can hire is limited to a certain amount) and incur levies (that is a pricing mechanism to regulate the number of foreign workers). You can find more information on the S Pass in our guide.
As with EPs, Singapore authorities have periodically updated the minimum salary criteria for S Passes. The last time the S Pass minimum qualifying salary was raised (from S$2,300 to S$2,400) was on January 1, 2020. This amount will be further raised to S$2,500, with minimum salaries for older and more experienced S Pass candidates revised upward accordingly. The changes will apply to new applicants starting October 1, 2020, and to renewals from May 1, 2021.
No further changes to levies and quotas are planned in this round of adjustments. The previously announced changes for construction, marine shipyard, and process sectors for the year 2021 onwards will proceed as announced in the Budget 2020.
Fair Consideration Framework
The Fair Consideration Framework (FCF) sets out requirements for all employers in Singapore to give the country's local workforce a fair consideration for available jobs. For these jobs, employers can not discriminate against any local candidate on the basis of characteristics not related to the job, such as age, gender, nationality or race. FCF says companies should be fair in their selection process and properly document the reasons for choosing a candidate over others. Earlier, the FCF required employers, before applying for the EP, to first advertise jobs on MyCareersFuture (MCF) to make these positions known to local job seekers.
The new Ministry of Manpower (MOM) announcement includes the following two changes:
Extending the FCF job advertising requirement to S Pass applications
The MOM will extend the FCF job advertising requirement to S Pass applications submitted after October 1, 2020. This will promote greater awareness of vacancies in mid-skilled jobs among local job seekers and also require employers to make greater efforts to consider local candidates.
Minimum FCF job advertising duration for EP and S Pass applications will be doubled to 28 days
To give local job seekers more time to respond to job openings and for employers to seriously evaluate their applications, the minimum FCF job advertising duration for EP and S Pass applications will be doubled from 14 days to 28 days. This change will be implemented for new EP and S Pass applications beginning on October 1, 2020.
Additional considerations for EP and S Pass applications
In addition to the existing requirements applicable to companies applying for EPs and S Passes, the MOM emphasised that it would pay special attention, in evaluating EP and S Pass applications, to whether an employer has:
Discriminated against qualified Singaporeans;
Kept up support of local Professionals, Managers, Executives and Technicians (PMETs) in their employment; and
Been responsive to government efforts to help them recruit and train more Singaporean PMETs.
Impact analysis for current EP and S Pass holders
The updated minimum qualifying salaries will have a minor impact on current EP and S Pass holders, as the change affects only the minimum salaries. In practice, companies applying for EPs or S Passes for their employees usually offer significantly higher monthly salary to be sure the MOM approves a work visa. Our company, for example, usually suggests to clients applying for the EP that the proposed monthly salary should be at least S$8,000.
New family visa rules for intra-corporate transferees
Under the recent changes introduced by MOM, foreign employees of multinational corporations who are posted to the company's Singapore branch, affiliate, or subsidiary as an Intra-Corporate Transferee (ICT) and hold an EP, in some cases, may not be able to bring their family members with them via dependant's' passes or long-term visit passes. Find more info on these updates in our blog post.
Summary
Despite the minor changes in criteria for EP and S Passes, Singapore remains an open and connected hub for international businesses, one that encourages foreign companies to grow, expand their presence in Singapore, and create new job opportunities. The new qualifying salary criteria for Employment Passes and S Passes are summarized in the table below:
| | | | | |
| --- | --- | --- | --- | --- |
| | Previous minimum qualifying salary | New minimum qualifying salary | Effective date for new applications | Effective date for renewals |
| EP (general) | S$3,900 | S$4,500 | September 1, 2020 | May 1, 2021 |
| EP (financial services) | S$3,900 | S$4,500 | September 1, 2020 | May 1, 2021 |
| EP (financial services) | S$3,900 | S$5,000 | December 1, 2020 | May 1, 2021 |
| S Pass | S$2,400 | S$2,500 | October 1, 2020 | May 1, 2021 |
About CorporateServices.com
Headquartered in Singapore, CorporateServices.com, empowers global entrepreneurs with information and tools necessary to discover Singapore as a destination for launching or relocating their startup venture and offers a complete range of company incorporation, immigration, accounting, tax filing, and compliance services in Singapore. The company combines a cutting-edge online platform with an experienced team of industry veterans to offer high-quality and affordable services to its customers. Contact Us if you need assistance with setting up a new Singapore company or if you would like to transfer the administration of your existing company to us.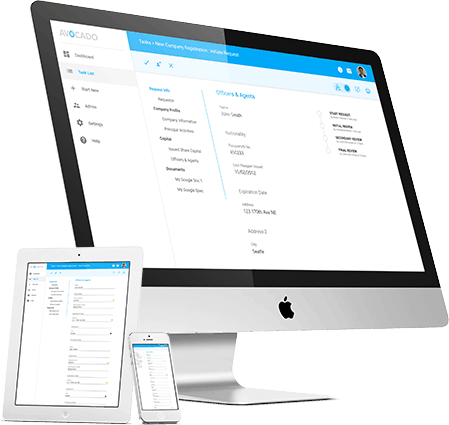 Considering Singapore?
Experienced team. Affordable cost. Online platform.
Interested?