Under recent changes introduced by Singapore's Ministry of Manpower (MOM), foreign employees of multinational corporations who are posted to the company's Singapore branch as an intra-corporate transferee and hold an Employment Pass will face difficulties in bringing their family members with them by utilizing dependants' passes or long-term visit passes.
Employment Pass, Dependant's Pass, LTVP: how does it work?
The Employment Pass (EP) is a work visa designed for professionals with specialised skills, managers, and company directors who want to work and live in Singapore. Eligible EP holders can bring their family members into Singapore. This can be done through special visas known as the Dependant's Pass (DP) and Long Term Visit Pass (LTVP). However, special rules regarding family members apply to intra-corporate transferees. Find more information on the EP, DP, and LTVP eligibility requirements, application procedure, and other key facts about these visa schemes in our Employment Pass guide and Dependant's Pass guide.
Who are intra-corporate transferees?
Intra-Corporate Transferees (ICT) are Employment Pass holders who are posted to the Singapore branch, affiliate, or subsidiary of the foreign company, and must have worked for that company for at least one year before being posted to a branch in Singapore.
In addition, an ICT must be employed in Singapore in one of these roles:
Manager;
Executive;
Specialist.
Updated regulations
Recently, the MOM has included an additional question in the EP online application form where EP-sponsoring entities should declare whether a candidate is being transferred to a branch, affiliate, or subsidiary of the foreign company to a company in Singapore. The response will determine if a candidate is an ICT. Accordingly, whether his or her family members are eligible for a Dependant's Pass or Long Term Visit Pass, and if the ICT can pursue further employment in Singapore will also be impacted.
With regard to the latter, an ICT is allowed to enter Singapore on a temporary basis, for a period strictly limited to provisions under the applicable Free Trade Agreement (FTA) between the applicant's country and Singapore. An ICT is also generally not eligible for future employment or for permanent residency in Singapore upon the expiry or termination of their work pass.
What are the exemptions?
The new regulations that bar ICTs from bringing in family members under DPs or LTVPs do not apply to persons from countries that have FTAs with Singapore that stipulate that they can bring families with them.
This means that, for example, the family of workers from India and Australia, who are covered by the India-Singapore Comprehensive Economic Cooperation Agreement (CECA) and the Singapore-Australia FTA respectively, can apply for dependant's or long-term visit passes for their family members to come to Singapore, subject to prevailing criteria.
Any benefits to ICTs?
Despite the mentioned restrictions, ICTs do enjoy certain advantages.
Under the Fair-Consideration Framework (FCF), before submitting an EP application, a Singapore employer must advertise the job position on the national Jobs Bank — MyCareersFuture portal for a minimum of 28 days and consider all candidates fairly for the role, unless the company meets the job advertising exemption.
According to MOM's website, the advertising requirement on the national Jobs Bank does not apply to jobs to be filled by ICTs.
Procedure for declaring an intra-corporate transferee
To be exempted from the advertising requirement, the Employment Pass candidate must meet the stringent definition as mentioned above. In the EP application form, the employer must declare that the applicant has worked for the foreign company for at least one year before being posted to the branch, affiliate, or subsidiary in Singapore. The employer must also provide the following documents:
Organisational chart of the company in Singapore and the EP applicant's position in it.
Where the applicant is a specialist, the EP applicant's job description should show that the applicant possesses knowledge at an advanced level of expertise.
Conclusions
In order to encourage the hiring of Singaporians, the government has tightened the EP regulations for Inter Company Transfers. Foreigners with an EP that is obtained for ICT will not be able to obtain visas for their family members now. Previously, many companies used the ICT scheme to avoid job advertising in Singapore since this scheme provides an exception from this EP requirements. The new regulations and the desire of employees to bring in family members will force them to go through the standard process of advertising on MyCareersFuture portal or forego the ability to bring their family members to Singapore.
If you are considering an ICT based EP, need advice on how to apply for a Singapore work visa through another scheme, or wish to start your new Singapore company, CorporateServices.com can assist you. Contact us to find out how we can help you.
About CorporateServices.com
Headquartered in Singapore, CorporateServices.com, empowers global entrepreneurs with information and tools necessary to discover Singapore as a destination for launching or relocating their startup venture and offers a complete range of company incorporation, immigration, accounting, tax filing, and compliance services in Singapore. The company combines a cutting-edge online platform with an experienced team of industry veterans to offer high-quality and affordable services to its customers. Contact Us if you need assistance with setting up a new Singapore company or if you would like to transfer the administration of your existing company to us.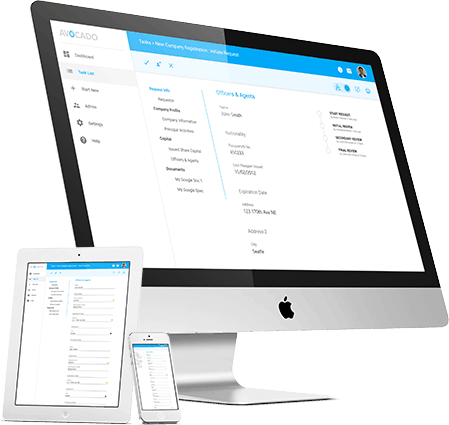 Considering Singapore?
Experienced team. Affordable cost. Online platform.
Interested?