Launching an IT Business in Singapore

Singapore is a hub for innovation and technology, making it an attractive destination for entrepreneurs looking to launch an IT business. With a stable and business-friendly environment, a highly educated workforce, and a thriving tech industry, Singapore offers numerous advantages for IT companies. In addition, the government has made a significant investment in the development of the technology sector, offering grants and support to entrepreneurs and tech startups in Singapore. In this guide we will cover, in detail, the following topics:
Why Do IT Businesses Choose Singapore?
Easy and fast process for company incorporation
It is possible to
open a company in Singapore
within 5 days, and it can all be done remotely, so you don't even need to visit Singapore.
Singapore has consistently been recognized as one of the best places in the world to start and run a business. According to the
World Bank Annual Ratings 2022
, Singapore is ranked 2nd among 190 economies across the world in the "ease of doing business".
Access to market/Connectivity
Singapore is well-connected globally, with a highly developed transportation infrastructure and a strategic location that makes it a gateway to the Southeast Asian region.
Favorable intellectual property protection regime
'Smart Nation' initiative and Access to talent
Singapore is a hub for talent and has a well-educated workforce, making it easy for IT businesses to attract and retain skilled workers. One of the pillars of the
'Smart Nation' initiative
launched by the Singapore government is a Digital Economy Framework. Its aim is to spur businesses to invest in technology and talent to encourage economic growth.
Government support for IT companies
The Singapore government has a strong commitment to developing the IT sector and provides support and various incentives for businesses in this industry. It offers several  attractive schemes that assist IT entrepreneurs and tech startups to launch and expand their operations from Singapore.
Comprehensive Free Trade Agreements (FTAs)
Singapore is a part of
22 bilateral and regional FTAs
, including the Comprehensive and Progressive Trans-Pacific Partnership (CPTPP) and the European Union-Singapore Free Trade Agreement (EUSFTA). These agreements significantly promote the digital trade and platform economy.
These factors, combined with the city-state's safety, stability, and high standard of living, make Singapore an attractive location for IT companies.
The Government is committed to supporting research and innovation. Under the Research, Innovation and Enterprise 2025 masterplan, or RIE2025, the Government will invest S$25 billion to anchor Singapore's positioning as a Global-Asia node of technology, innovation and enterprise.
IP Protection for Tech Startups in Singapore
It's important for tech startups to consider IP protection early in their development to ensure that their ideas and products are protected and to give them a competitive edge in the market. The Singapore government realizes this and works diligently to ensure a strong IP protection system. International surveys consistently rank Singapore's IP regime as one of the best in the world, demonstrating our position as a global IA/IP hub.
Singapore offers several options for protecting IP, including:
Trademarks: Trademarks can be registered to protect brand names, logos, and product names.
Patents: Patents can be obtained to protect inventions and innovations.
Copyright: Copyright protection can be obtained for original works, including software and other digital content.
Trade Secrets: Trade secrets can be protected through confidentiality agreements and non-disclosure agreements.
Tech startups in Singapore can also take advantage of various government initiatives to support IP protection, such as the Intellectual Property Office of Singapore (IPOS) and the Infocomm Media Development Authority (IMDA).
Best Business Structure for Your Singapore Tech Startup
The best business structure for a tech
Singapore startup
depends on various factors such as the size and nature of the business, the number of owners, liability protection, and tax implications. Some common options to consider are:
Private Limited Company (Pte Ltd)
Pte Ltd is the most common structure for businesses in Singapore; it offers limited liability protection to owners and is better suited to larger and more established businesses. Furthermore, private limited companies are given preference in receiving financial support from the government.  You are welcome to read our article on why
Private Limited Company
is the best choice for tech startups in Singapore.
Two or more owners share profits and responsibilities. This offers flexibility but can be risky as partners are personally liable for debts and obligations.
Limited Liability Partnership (LLP)
A hybrid of partnership and limited liability company structures, LLP offers liability protection to owners while allowing them to share profits.
It is always better to consult a professional
corporate service provide
r to determine the best business structure for your Singapore tech startup, based on your specific circumstances.
Case Studies of Successful IT Companies in Singapore
The IT industry is booming in Singapore. Leading tech companies like Meta, Amazon, Apple, Netflix and Google have offices in Singapore. This creates a fantastic tech ecosystem in Singapore and allows tech startups to take advantage of cutting-edge research and networking with such industry thought leaders.
Many top IT companies in Singapore were created as small startups, but thanks to the resources they have access to, they have grown into massive enterprises spanning a global scale. Below are a few examples of successful tech businesses launched in Singapore.
Sea Limited is a Singapore-based technology company that operates in three key business segments: e-commerce, digital financial services, and gaming. The company was founded in 2009 and has since become one of the largest internet companies in Southeast Asia.
Sea's e-commerce segment, Shopee, is one of the leading e-commerce platforms in the region, offering a wide range of products and services to consumers and merchants. The digital financial services segment, SeaMoney, provides a range of financial services, including digital wallets, payments, and lending. The gaming segment, Garena, is a leading online gaming platform that offers a variety of popular games to players across Southeast Asia.
This clause specifies the location of the registered office of the company. The company keeps records such as statutory registers, minutes, etc at its registered office.
Originally founded as a taxi-hailing app in 2012, now Grab is Southeast Asia's leading superapp, offering a suite of services consisting of deliveries, mobility, financial services, enterprise and others. In 2022, Grab is a contender for the rank of best IT company in Singapore, earning $675 million in net revenue per year.
IT Job Market in Singapore
Singapore is one of the most dynamic and innovative cities in the world, and its IT (tech) job market is a testament to this. With a thriving startup scene, numerous multinational tech companies, and a growing number of innovation hubs, Singapore is a hub for technology and innovation in Southeast Asia. To support the growth of the tech industry, the government of Singapore has launched various initiatives aimed at developing the country's digital capabilities (for example, the Smart Nation initiative).
The demand for IT professionals in Singapore is particularly high in areas such as data analytics, cloud architecture, and cybersecurity. These areas are crucial for businesses looking to stay ahead of the curve in the fast-paced digital landscape.
Although the end of 2022 came with massive tech job cuts around the world in such giants as Meta, Alphabet, Microsoft, and Amazon, technology will continue to undergird the growth of Singapore's economy and create job opportunities, confirmed Minister for Communications and Information Josephine Teo. Singapore will also continue to invest in Singaporeans by reskilling and upskilling them for career opportunities in tech, citing opportunities in the development of the green economy.
Furthermore, companies in other sectors such as banking, insurance, logistics, and accommodation are still looking to hire people with tech skills who can help advance their growth agenda; hence it's no surprise that the demand for tech talent in Singapore has remained relatively stable. Actually, according to data from Seek, an online employment marketplace, the number of job ads for tech roles in Singapore has not only increased significantly but also outpaced the growth of total job ads in the country in 2022.
Government Support for Singapore IT Companies
Singapore Visa Options for Tech (IT) Specialists
Singapore is a hub for technology and innovation, attracting tech specialists from around the world to work and live in the city-state. There are several visa options available to IT specialists, each with its own eligibility criteria and requirements. Below are some of the most popular immigration routes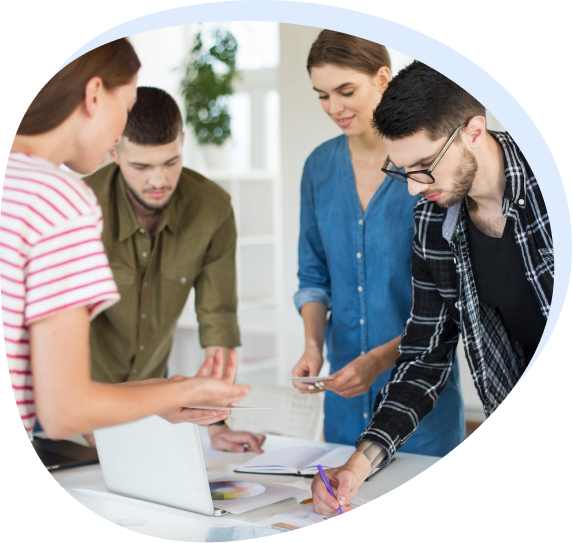 In conclusion, launching an IT business in Singapore can be a rewarding and profitable endeavor, given the country's favorable business environment, talented workforce, and strong government support for the technology sector. However, like any new venture, starting an IT business in Singapore requires careful planning and a clear understanding of the regulatory landscape.
Contact us
, and we will help you set your IT business up for success and capitalize on the growth opportunities available in Singapore's thriving technology industry.
We thank you for the incorporation of our Singapore company. Your personalized approach with sophisticated technology has given us a smooth and hassle-free experience in our company incorporation. We appreciate your timely inputs and guidance in helping us with our requirements. We are happy to put on record our satisfaction with your service and look forward to continuing our mutually beneficial relationship.
VISHALYA SUDHAKAR, AURAM CAPITAL PTE. LTD.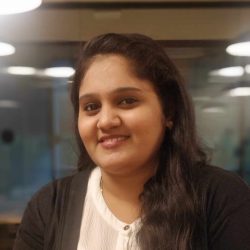 FAQs for Launching IT business in Singapore
Experienced team. Affordable cost. Online platform.