This post covers recent business news and regulatory updates in Singapore. We also cover a few successful fundraising updates about Singapore startups and other news that may be of interest to Singapore-based business executives, entrepreneurs, and investors.
Despite tightened pandemic measures, Singapore continues to grow as a business and tech hub for startups and attract innovative projects. According to the latest registry statistics, around 3,737 local and foreign companies were incorporated in Singapore over the previous month. Statistics show that the highest number of entities being incorporated in Singapore are found in the professional services sector (808 companies incorporated); retail trade sector (794 companies incorporated); and financial and insurance sector (708 companies incorporated).
For many years, Singapore has been a safe harbour for the capital, talent, and intellectual property assets of global businesses by offering long-term policy coherence and consistency. By incorporating in Singapore, entrepreneurs enjoy a low-rate tax system, various business incentives, and a supportive ecosystem for startups. If you are keen to learn about these advantages or you have already decided to establish your business in Singapore, contact our team and we will be glad to assist you with this task.
If you are planning a visit to Singapore, check the latest updates on public safety measures introduced by the Ministry of Health on September 27, 2021, as well as updates on border measures for travellers that were released by the Ministry of Health and Immigration and Checkpoints Authority of Singapore on September 5, 2021.
Business update
India and Singapore will link digital payment systems for instant cross-border payments
On September 19, 2021, the Monetary Authority of Singapore (MAS) and the Reserve Bank of India announced plans to link Singapore's PayNow and India's Unified Payments Interface (UPI) systems. The linked interface is expected to be operational in 2022. This implementation will significantly upgrade the capabilities and ease-of-use of existing cross-border payment systems.
Singapore's Network for Electronic Transfers and the National Payments Corporation of India have been collaborating since 2018 to enable cross-border instant card and QR payments. The initiative is aimed at reducing remittance costs and enabling transfers between the two countries to be completed in under five minutes, a significant improvement from the previous average time of 1-2 working days.
This connection will allow users in both countries to make cross-border payment transactions between their bank accounts in real time and at minimal cost, making the experience similar to that of a domestic transfer. After implementation, users will be able to send money from India to Singapore just with the use of mobile phone numbers, and from Singapore to India by using UPI virtual payment addresses. Such linkage will promote cross-border payment interoperability, establish more comprehensive digital connectivity, ensure substantial trade and cash transfers between countries, and link the two economies more tightly.
New rental support framework introduced for SMEs and NPOs
On September 14, 2021, the Parliament introduced a Rental Waiver Framework (RWF) that provides support for small and medium enterprises (SMEs) and specified non-profit organizations (NPOs) that suffered under COVID-related measures imposed by the government.
The RWF helps to ease cash-flow pressure piled on NPOs and SMEs, which were hit the most during the outbreak. The framework is intended to encourage landlords and tenants to negotiate on mutually agreeable arrangements that will ensure rental obligations are allocated fairly among landlords, tenants and the government.
Eligible tenants in privately owned commercial properties that qualified for the second payout under the Rental Support Scheme will be able to claim a rental waiver of 2 weeks of gross rent from their landlords under a notice of rental waiver. Until October 2021, when the Ministry of Law starts issuing this notice, all existing contractual obligations should be fulfilled.
If you are a Singapore based company who has faced challenges in making rent payments, you are likely to get relief. Please contact us if you need help accessing it.
Singapore, Australia, Malaysia, and South Africa test a new digital currency scheme
The Bank for International Settlements (BIS) Innovation Hub, together with the central banks of Singapore, Australia, Malaysia and South Africa, will join forces to conduct a trial of cross-border payments using central bank digital currencies (CBDC) under "Project Dunbar". This is part of the G20 roadmap to improve cross-border payments.
The main aim of this initiative is to develop technical prototypes of various distributed ledger technology platforms that could handle multiple CBDCs to provide for cheaper and faster cross-border payments. Such platforms will allow financial institutions to conduct transactions quickly and cheaply in CBDCs directly with each other without relying on intermediaries.
The project will also work on exploring various operating designs that would allow central banks to benefit from collaboration between public- and private-sector experts in a variety of fields across different jurisdictions.
The results of the trial will be announced by 2022, but the platform prototypes will debut at the FinTech festival in Singapore this year. This is a welcome development for FinTech focused companies incorporated in Singapore.
Regulatory update
Changes to Singapore's SPAC rules
On September 2, 2021, the Singapore Exchange introduced new rules that allow Special Purpose Acquisition Companies (SPAC) to be listed in the country starting September 3, 2021. SPACs are blank-cheque companies with no operations. The purpose of their creation is to raise funds through an initial public listing and then merge with existing companies, giving them a quick and cheap route to a listing.
The Singapore Exchange has eased measures contained in the earlier proposal by reducing the minimum market capitalisation to S$150 million and allowing investors to trade shares and warrants separately. These changes have made Singapore more attractive for SPACs.
The new framework will give promising, fast-growing companies an alternative route for capital fund raising in Singapore, as well as attract regional funds. The Singapore Exchange expects that it will also lure tech startups from the US and establish a robust pipeline of Asian-focused SPACs.
Singapore abolishes requirement of legalisation for cross-border public documents
On September 16, 2021, the Hague Convention on apostillization entered into force for Singapore. The Convention provides a framework that reduces time and costs for cross-border use of public documents.
An apostille is an official certificate that authenticates the origin of a public document. Apostilled documents are frequently required for company registration, bank account opening and for many other legal procedures. As of now, more than 100 countries support the apostilled documents.
With this Convention in place, incorporating a foreign company in Singapore will become even easier and faster, as it removes the need for various embassy legalizations, which differ from country to country. Once the document has been apostilled, it can then be presented in any member country and will be accepted as a document containing legitimate legal signatures or seals.
Singapore and Estonia sign a new memorandum for startup cooperation
Recognizing the common interests of Estonia and Singapore, a new memorandum of understanding was signed by representatives of both countries on September 6, 2021. This will allow greater cross-border collaboration between startups in the field of cybersecurity.
Both countries are committed to sharing their expertise in cybersecurity-related policies, protection of critical information, and participation in cyber threat–related operations. Estonia sees Singapore as the main gateway to the Asian market for its businesses and is interested in Singapore's experience in digitalization of government sectors and "smart" nation initiatives.
Estonia's Minister of Entrepreneurship and Information Technology, Andres Sutt, said: "The two startup ecosystems can potentially be linked up, understand the markets better in each other's part of the world, and potentially find innovative ways, or innovative products and services to bring to market".
Startup update

ADVANCE.AI raises US$200 million in a funding round
Launched in Singapore in 2016, tech startup ADVANCE.AI uses artificial intelligence-driven technology to offer digital identity verification, fraud detection and credit scoring services for more than 1,000 clients in banking, e-commerce, fintech, and retail sectors. ADVANCE.AI has a strong presence in Southeast Asia and India and now plans to expand to Mexico.
In September 2021, the Singapore-headquartered tech startup almost doubled its last funding round of US$80 million, raised two years ago. The latest capital-raising round of US$200 million received from Warburg Pincus-led investors, one of the world's biggest private equity firms, will help the company scale up significantly.
GSR Ventures, a Chinese investment firm, Gaorong Capital and Pavilion Capital, and a subsidiary of Singapore state investor Temasek Holdings TEM.UL are also among the company's investors.

Homage closes US$30 million round led by Sheares Healthcare Group
The Singapore-based caregiving startup Homage, incorporated in 2016, has a regional network of more than 6,000 healthcare professionals operating in Singapore, Malaysia, and Australia. Homage uses a powerful platform to help clients find healthcare providers best suited to their specific needs. Homage works with patients suffering chronic and terminal illnesses, helping them be more mobile and functional as well as providing social and personal care.
Recently, Homage has raised a US$30 million round led by Sheares Healthcare Group, which is wholly owned by the investment government-owned company Temasek. Other participants included new investors DG Daiwa Ventures and Sagana Capital, and returning backers East Ventures, HealthXCapital, SeedPlus, Trihill Capital and Alternate Ventures, which brings Homage's total funding to more than US$45 million.
It was one of the largest funding amounts raised by a caregiving platform in Southeast Asia and Oceania so far. As a part of this funding, Sheares Healthcare Group Chief corporate development officer Khoo Ee Ping will join Homage's board of directors. This funding will be used to enhance Homage's technology and speed up its regional expansion.

Bolttech raises US$210 million, led by Activant Capital Group
One-year-old Singapore insurtech startup Bolttech operates in 26 countries across three continents with licenses in 50 US states and over 7.7 million customers. Supported by digital and data-driven capabilities, and a team of 1,400 employees, Bolttech powers collaborations between insurance service providers and customers, providing a gateway to more than 5,000 insurance and protection products.
Bolttech raised US$210 million after extending its funding round held in July. In the first part of the round, led by Activant Capital Group, Bolttech has raised US$180 million. The extended funding round adds several new investors — Alma Mundi Insurchtech Fund and Singapore-based global investor EDBI — and boosts the company's value to over US$1 billion.
This additional funding will help Bolttech develop its technology and the digital capabilities they bring to its partners and customers. With such strategic investors, the company expects to strengthen its presence in Southeast Asia and Europe and accelerate international growth.
About CorporateServices.com
Headquartered in Singapore, CorporateServices.com, empowers global entrepreneurs with information and tools necessary to discover Singapore as a destination for launching or relocating their startup venture and offers a complete range of company incorporation, immigration, accounting, tax filing, and compliance services in Singapore. The company combines a cutting-edge online platform with an experienced team of industry veterans to offer high-quality and affordable services to its customers. Contact Us if you need assistance with setting up a new Singapore company or if you would like to transfer the administration of your existing company to us.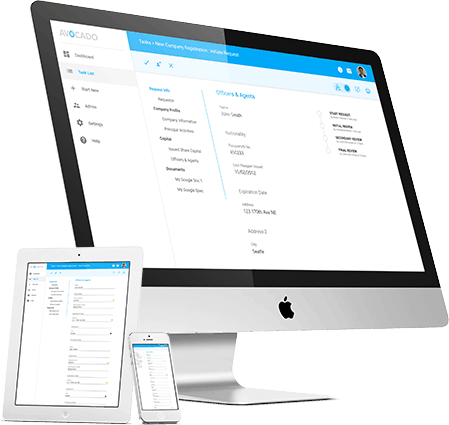 Considering Singapore?
Experienced team. Affordable cost. Online platform.
Interested?