The Singapore government has extended its COVID-19 Stabilization Phase till November 24, 2021. With the help of an extended support package of S$640 million, the country's business ecosystem continues to grow despite the world crisis. As per ACRA's statistical information, 3,766 local and foreign companies were incorporated in Singapore in September; of these, 798 were in the professional services sector, 734 in the financial and insurance sector, and 728 in the retail trade sector.
This healthy number of incorporations is explained by the country's business-friendly environment. Singapore offers numerous business incentive programs, an alluring tax system, and rational business policies that support business growth. If you are thinking of incorporating a new venture in Singapore, contact our team.
Business update
Update on COVID-19 and travel to Singapore
From October 18, travellers from the UK, the US, Canada, Denmark, France, Italy, the Netherlands, and Spain can visit Singapore for tourism purposes without being required to self-isolate. Singapore has also extended vaccinated travel lanes for Australia and Switzerland.
From October 26, 2021, Singapore reopened its borders to citizens of six other countries, including India, Myanmar, Nepal, Pakistan, Bangladesh, and Sri Lanka. All travellers with a 14-day travel history to the mentioned countries will be allowed to enter Singapore; however, they will have to go through certain border controls. Singapore also will loosen testing and stay-home notice restrictions for several other countries, including Malaysia, Indonesia, and South Korea.
Check the latest updates on public safety measures and travel restrictions before your trip to Singapore. You can also check your eligibility to enter the country via this self-help tool.
Another Billionaire family sets up office in Singapore
The Oppenheimer family organization has set up an outpost office in Singapore to run their investment and philanthropic activities in the region and work with other wealthy partners. The Oppenheimers are among an increasing number of billionaires flocking to Singapore. "We look forward to deepening relationships with like-minded partners," said Jonathan Oppenheimer.
Oppenheimer Generations is a family-owned investment firm that represents a branch of the dynasty that founded mining giant Anglo American and turned De Beers into one of the world's leading diamond producers. The company was created after Anglo American bought the family's 40% stake in the diamond corporation.
The founders, Nicky and Jonathan Oppenheimer, expect that establishing a Singapore base will help drive investments between Asia and Africa's domestic market. "Over the next 20 or 30 years, the synergies between Africa and Asia are going to be substantial. We want to be here at the start of that journey," said Edoardo Collevecchio, the former chief of staff for Oppenheimer Generations.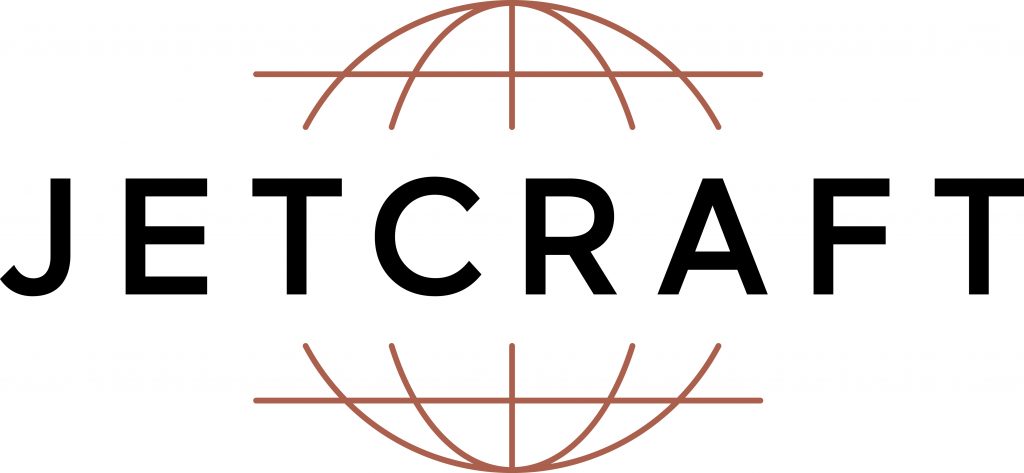 Jetcraft expands in Southeast Asia by incorporating in Singapore
Jetcraft, the world's leader in business jet sales, marketing, and ownership strategies, has launched an office in Singapore to support the company's growth in Southeast Asia. The company will be recruiting local employees and relocating some of its executives to Singapore to lead the team. The UK-headquartered company has over 20 regional offices throughout the world and a large customer base. The corporation has been in the aircraft sector for nearly 60 years and has a world-class reputation.
Jetcraft Asia President David Dixon said, "Asia remains a crucial market for Jetcraft, so expanding our footprint into Singapore is a logical step, providing further proof of our long-term commitment to serving our global client base and unrivalled market access."
Singapore launches network to support family office community
The number of family offices in Singapore has nearly doubled in the past few years. To foster the growth of this thriving sector and strengthen Singapore's position as an Asian family office hub, the Wealth Management Institute (WMI) of Singapore has launched a new family office network — the Global-Asia Family Office Circle (GFO Circle).
Supported by the Singapore Economic Development Board (EDB) and the Monetary Authority of Singapore (MAS), the GFO Circle platform is meant to help industry players collaborate and share best practices in the family office sector, facilitating the creation of a long-term sustainable ecosystem. Beyond community development, the initiative will focus on capability development to create a strong talent pool. The WMI will offer world-class educational programs, leadership forums, and networking events, as well as peer learning and cross-sector collaboration opportunities.
Regulatory update
Enterprise Singapore launches new sustainability program
Enterprise Singapore launched a new Enterprise Sustainability Program (ESP) on October 1, 2021. The program's goal is to finance green growth projects, e.g., companies that develop technologies and solutions to reduce waste, resource use, or greenhouse gas emissions, in the sectors of clean energy, circular economy, green infrastructure, and clean transportation.
Through the ESP, Enterprise Singapore will support the growth of sustainability-oriented enterprises on three core levels: developing their capabilities in sustainability; strengthening sector-specific capabilities; and enhancing a conducive sustainability ecosystem. The new program was developed in line with the Singapore Green Plan 2030, and expects to benefit more than 6,000 companies at various stages of their sustainability journey over the next four years. 
Under this program, the government has introduced the extended Enterprise Financing Scheme – Green (EFS-Green) to allow better access to financing for green projects. Enterprise Singapore will set aside up to S$180 million, providing loans to local firms that fall under the specific eligibility requirements. The maximum loan amount ranges from S$30 million up to S$50 million, with a repayment period of up to 20 years.
If you are involved with a Singapore-based company that wants to capture growth opportunities within the green sector, our team will be glad to help you with the preparation and submission of an application.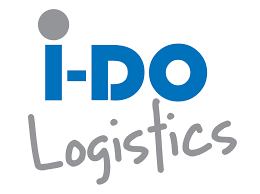 Singapore company director fined for tax non-compliance
The director of a freight forwarding company, I-Do Logistics, headquartered in Singapore has been fined S$105,000 for avoiding paying the goods and services tax (GST), and for abetting a consignee to furnish false information to Singapore Customs. If the fine is not paid, the director will have to serve seven months' jail in default.
During investigations, it was found that a Singapore-national director had under-declared the value of goods imported by I-Do Logistics, with the total amount of GST evaded around S$16,800, in order to qualify for a GST exemption. He applied for about 67 import permits using the packing lists from the company's Chinese business partner, and forced two of his consignees to produce packing lists that understated the value of the products.
It is important to stay compliant with local rules and regulations to avoid such consequences. CorporateServices.com offers a wide range of corporate services powered by a sophisticated platform that will help you stay in compliance with all regulations.
MAS to launch digital platform to fight money laundering
On October 1, 2021, the Monetary Authority of Singapore (MAS) announced the launch of a digital platform that will allow financial institutions to share important data to prevent money laundering, terrorism financing, and proliferation financing. The platform is co-created by MAS and major Singapore banks: DBS, OCBC, UOB, SCB, Citibank, and HSBC. MAS plans to roll out the platform in the first half of 2023, alongside a regulatory framework to govern the information sharing.
The new COSMIC (Collaborative Sharing of Money Laundering, Terrorism Financing Information & Cases) platform will initially focus on financial crime risks in commercial banking, such as abuse of shell companies, misuse of trade finance for illicit purposes, and proliferation financing. Over the years banks have been fighting these crimes on their own, with limited capacity to effectively avert the damage. With this new platform, financial institutions will collaborate more productively to identify and disrupt illicit networks.
Ms. Loo Siew Yee, MAS Assistant Managing Director, highlighted that the COSMIC platform will significantly strengthen Singapore's position as a trusted financial hub and a favorable place to do business.
Startup update
Singapore's National Water Agency launches US$4.8 million Carbon Zero Grand Challenge
On October 19, 2021, Singapore's National Water Agency announced a Carbon Zero Grand Challenge program that seeks innovative carbon capture, utilisation, storage, and removal solutions from around the globe. The program will be hosted on the crowdsourcing platform HeroX, with the total amount awarded up to US$4.8 million (S$6.5 million).
The Grand Challenge will be held in two phases of competition and a pilot demonstration. In the first phase, up to six participants will be awarded S$250,000 each to develop a Proof of Concept. In the second phase, they must develop a detailed design for their pilot project with a desktop simulation or lab-scale study. At the final stage, up to two participants will be awarded S$2.5 million to demonstrate their solution project at Singapore's National Water Agency facility.
Chief Sustainability Officer Chong Mien Ling said, "Through this open innovation challenge, we are inviting researchers and companies from around the world to co-create carbon sequestration and utilisation technologies."

Singapore-incorporated drone startup H3 Dynamics raises US$26 million
Founded in 2015, H3 Dynamics is a Singapore-incorporated global air mobility technology company that focuses on developing unmanned flying systems using hydrogen propulsion technologies. The company also develops solutions that automate drone software using a unified cloud platform. The company's ultimate goal is to conduct commercial passenger flights with its low-carbon hydrogen-powered drone tech.
On October 20, 2021, the company announced that it had secured US$26 million in a Series B funding round led by Mirai Creation Fund and Toyota Motor. Other participating investors are Capital Management Group, Singapore EDBI, ACA Investors, Audacy Ventures, the Grosvenor Group, French Strategic investors ATEQ, and Ascent Hydrogen Fund.
With this new funding round, the company is entering into the cargo space, which is the second phase of its three-phase roadmap. This funding round would enable the company to expand its sales and engineering teams in the US and France.

Singapore-incorporated personalized learning platform Geniebook raises US$16.6 million
Launched in 2017, Geniebook is an AI-based learning platform that uses technology to personalize students' education programs. Geniebook offers English, mathematics, and science courses for primary and secondary school students based on Singapore's national education program. Most of the Geniebook's students are from Singapore and Vietnam. Currently, the startup has around 150,000 students and 350 employees across offices in Singapore, Vietnam, Indonesia, and Malaysia.
On October 19, 2021, the company announced the close of a US$16.6 million Series A funding round led by East Ventures and Lightspeed Venture Partners, bringing Geniebook's total raised funds to around US$18 million. The other angel investors that participated are the founder of Dunce Capital; founders of Unacademy; and Snapdeal founders.
The funds will be used to build the company's product development team and recruiting for managerial positions. The company also plans first to continue growing in the current markets and then focus on expansion to other Southeast Asian countries.
About CorporateServices.com
Headquartered in Singapore, CorporateServices.com, empowers global entrepreneurs with information and tools necessary to discover Singapore as a destination for launching or relocating their startup venture and offers a complete range of company incorporation, immigration, accounting, tax filing, and compliance services in Singapore. The company combines a cutting-edge online platform with an experienced team of industry veterans to offer high-quality and affordable services to its customers. Contact Us if you need assistance with setting up a new Singapore company or if you would like to transfer the administration of your existing company to us.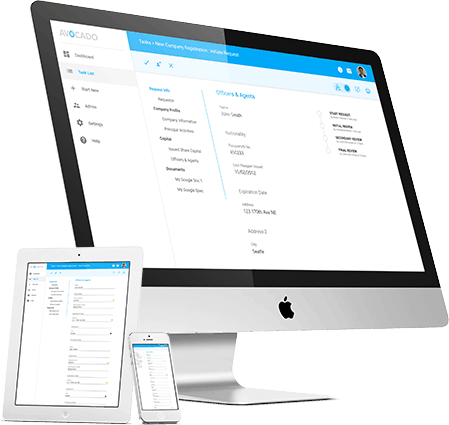 Considering Singapore?
Experienced team. Affordable cost. Online platform.
Interested?