As part of Singapore's review of the foreign workforce in the country and measures for the protection of local workers, the Ministry of Manpower has launched a number of changes in labour market regulations. These include an increase in the qualifying salary for Employment Pass (EP) applications, an increase in the local qualifying salary, and new requirements to advertise job openings to local applicants.
Employment Pass and Eligibility Criteria
The Employment Pass is a work visa issued by Singapore's Ministry of Manpower that allows foreign professionals, managers, and executives to work in Singapore. The Government establishes the eligibility criteria to apply for the EP, which include having an offer in Singapore for a managerial, executive or specialised job; having a good university degree and professional qualifications; and satisfying other criteria — including earning a fixed monthly salary of at least a set amount. This minimum salary amount is currently set as SGD 3,600 but it will be increased to SGD $3,900 from May 1, 2020.
Background to the EP Salary Increase
The Singapore Government has adjusted the EP qualifying minimum salary periodically to be in line with current income trends. The previous change took place in 2017, when it was increased from SGD $3,300 to SGD $3,600 per month. The new adjustment follows the Manpower Minister's announcement that the increase is in line with the rising wages of graduates from local universities.
The new EP minimum salary is calculated to be in line with the average salaries of locals with similar experience and seniority, to ensure that EP holders are specialists and do not undercut the wages of Singaporean professionals, managers, executives, and technicians.
The main aim of this change is to regulate the market for foreign workers and protect local labour. Quotas and ratios are effective mechanisms used by governments around the world to regulate the intake of foreign workers. Recent examples include Indonesia, Saudi Arabia, Switzerland, and the United Kingdom.
Initial EP Applications
Thus, on or after May 1, 2020, Singapore employers of foreign nationals applying for candidates to work under an EP will be required to pay the new minimum amount of SGD $3,900 to comply with the new regulation.
To check whether a particular EP applicant qualifies for an Employment Pass or S Pass and whether the salary proposed suffices, you should use the Employment / S Pass Self-Assessment Tool (SAT) before applying or renewing. The MOM's online assessment tool is expected to be updated with the new amounts soon.
Renewal Applications
Companies that employ foreign nationals and seek to renew an EP will also be obliged to pay the new amount starting May 1, 2021. Immigration applications that do not meet the minimum salary may be downgraded to an S Pass. Such a change will result in increased costs to the company and an obligation to pay a monthly levy for each S Pass holder.
Experienced EP Applicants
The minimum EP salary criteria for older and more experienced candidates will also be increased. The MOM says, as an example, that an EP applicant in his or her early 40s will need to earn around double the new minimum qualifying salary of $3,900. The exact figures can be checked after the SAT is updated.
The ministry considers a higher minimum salary for experienced EP applicants to be fair, taking into account the skill sets the employee is expected to have. It is intended to ensure a level playing field for similarly experienced local mid-career professionals, managers, executives, and technicians.
Local Qualifying Salary Increase
Every Singapore company is entitled to a certain foreign workers quota. The quota is calculated by taking into account, among other factors, the number of local employees. Thus, companies with more local workers in their workforce are generally granted higher quotas to hire foreign nationals.
The Local Qualifying Salary (LQS) is a criteria that determines the number of local employees who can be counted as part of the calculation to determine the number of Work Permits and the S Pass quota to which a company is entitled. The aim of LQS is to ensure that local workers are employed meaningfully, rather than on token salaries.
The LQS, like the EP minimum salary, has been adjusted periodically; it was previously increased in July 2019, from SGD $1,200 to SGD $1,300.
The current situation is as follows: a Singaporean or Permanent Resident employee working under a contract of service, including as company's director, is counted as:
1 local employee if he or she earns the LQS of at least $1,300 per month;
0.5 local employee if earning half the LQS of at least $650 to below $1,300 per month.
From July 1, 2020, the LQS will be raised from $1,300 to $1,400. The LQS for 0.5 local employees will correspondingly be adjusted from $650 to $700.
Affected companies will be required to raise the salaries of affected local employees. Employers unwilling to do this will be obliged to reduce their foreign workforce to comply with the lower quota.
Fair Hiring Consideration
Job advertising requirements are another method Singapore uses to protect local labour from unfair hiring of foreigners. Since Singapore introduced the job advertising obligation in 2016, more than 3,000 EP applications have been rejected after the MOM determined they did not meet this requirements.
The Fair Consideration Framework (FCF) was updated in January 2020, imposing stiffer penalties for discriminatory hiring practices — particularly against Singaporeans. Companies are required to advertise job openings on the national employment portal MyCareersFuture.sg before submitting EP applications.
From May 1, 2020, the advertising requirement will be expanded to include jobs paying up to $20,000 per month, an increase from the current $15,000. Thus, companies will have to post more job vacancies to ensure that Singaporeans get a chance to apply for those jobs before foreigners are considered.
About CorporateServices.com
Headquartered in Singapore, CorporateServices.com, empowers global entrepreneurs with information and tools necessary to discover Singapore as a destination for launching or relocating their startup venture and offers a complete range of company incorporation, immigration, accounting, tax filing, and compliance services in Singapore. The company combines a cutting-edge online platform with an experienced team of industry veterans to offer high-quality and affordable services to its customers. Contact Us if you need assistance with setting up a new Singapore company or if you would like to transfer the administration of your existing company to us.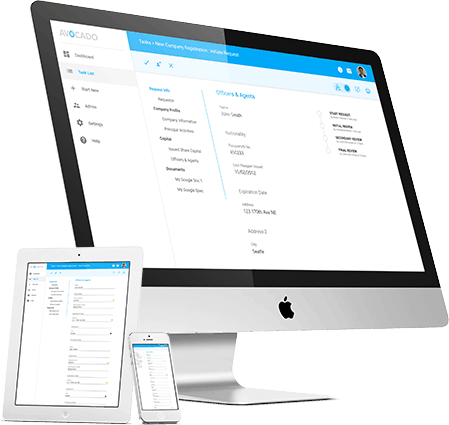 Considering Singapore?
Experienced team. Affordable cost. Online platform.
Interested?