Singapore's attractive business regulations, efficient legal system, highly skilled workforce, well-developed infrastructure, and pleasant living environment are attractive factors for international entrepreneurs. Each month, a number of them choose Singapore as the venue for their new startup or for making an investment in a startup. This report highlights some of the new developments that occurred during September 2020 that are of interest to startups. These include, successful fundraising stories of some Singapore startups, new incentives created for startups, and the launch of new funds aimed at investing in aspiring entrepreneurs.

AMTD Digital, Singapore subsidiary of Hong Kong–based investment firm AMTD Group, raises US $285 million from Value Partners and others
Headquartered in Singapore, AMTD Digital is the integrated digital solutions platform of AMTD Group, launched in 2003 — an Asia-centric financial services conglomerate. The Singapore firm is striving to build a one-stop, comprehensive, cross-market, innovative digital financial services platform. The company offers integrated digital banking, digital insurance, digital asset exchange, digital payments and remittance, and other digital licensed businesses across Southeast Asia and in the Greater Bay Area.
In September 2020, AMTD Digital secured US$285 million in a new financing round. Key investors include Value Partners, Greater Bay Area Homeland Investments, Vision Knight Capital, Ariana Capital, Maoyan Entertainment, and Infinity Power.
The fresh funds will allow the company to develop its digital solutions platform. The firm also plans to offer more solutions, such as digital connectors, ecosystem building, and data analytics, as well as digital intelligence, media, and marketing.

PropertyGuru, Singapore-headquartered PropTech giant, secures US $220 million investment from TPG and KKR
Launched in 2007, PropertyGuru is a Singapore-based property sales platform. The company's website aids anyone beginning a real estate search: investors as well as those buying for their own use or looking for space to lease. The website lists thousands of properties for sale or rent, with detailed information about each property, including maps and photos. It offers the most popular condominiums, apartments, HDB flats, executive condominiums, houses, and commercial properties. The group claims it provides "the widest option of more than 2.7 million homes" along with in-depth insights and solutions for property seekers in Singapore, Malaysia, Thailand, Indonesia, and Vietnam. Over the past ten years, the group has expanded into multiple markets in Asia with a portfolio of property portals, including Batdongsan.com.vn (Vietnam), DDproperty.com (Thailand), and Rumah.com and RumahDijual.com (both Indonesia).
On September 2, 2020, the proptech giant announced it had secured an additional investment of US$220 million in recent funding rounds led by global investment firms and private equity giants TPG and KKR. The realty-tech group had earlier raised US$144 million from KKR in October 2018.
PropertyGuru said in its official statement that the latest capital infusion will be utilised to further invest in identified strategic areas of growth, including PropertyGuru Finance, its recently launched mortgage marketplace, and PropertyGuru FastKey, an end-to-end sales enablement solution for property developers.

Livspace, Singapore-based home interiors and renovation startup, raises US $90 million in a round co-led by Kharis Capital and Venturi Partners
Livspace is a Singapore-based home interiors and renovation platform started in October 2019. The three-sided platform brings together homeowners, a curated community of studios, as well as vendors and brands. Homeowners get access to interiors for all rooms in a home, designed and delivered in a predictable manner.
In September 2020, the company raised US$90 million in an oversubscribed round led by Kharis Capital, a Switzerland-based investment firm, and Venturi Partners, an investment platform in the consumer space in India and Southeast Asia. Existing investors such as Ingka Investments, TPG Growth, Goldman Sachs, UC-RNT, and Bessemer Ventures also participated. Last year, Livspace raised Series C funding led by global investment funds TPG Growth and Goldman Sachs.
Livspace will use the fresh funds to further develop the technology platform, fund new market expansion, create new market offerings, expand the supply chain, and add private labels in Asia Pacific. The company said it was eyeing countries such as Australia, Malaysia, and Indonesia, as well as the Middle East regions.

Carousell, Singapore marketplace startup, secures US $80 million from a consortium of companies led by Naver Corp.
Launched in August 2012, Carousell is a Singapore consumer marketplace for buying and selling new and used goods. The marketplace offers a diverse range of products across a variety of categories, including cars, lifestyle, gadgets, and fashion accessories. Today the company has a presence in eight markets across Asia. The firm claims it has over 250 million listings across Southeast Asia, Taiwan, and Hong Kong. Carousell also owns and operates Cho Tot (Vietnam), Mudah (Malaysia), OneKyat (Myanmar), and Revo Financial (Singapore).
After the onset of COVID-19, which affected individuals and businesses worldwide, the company launched several regional initiatives. These include providing US$2 million worth of free ads to non-profit organisations and partnerships with government agencies such as Enterprise Singapore, Hong Kong Productivity Council, and Malaysia Digital Economy Corporation to support digitalisation of micro-enterprises and SMEs.
In September 2020, the company received US$80 million from a consortium of companies led by South Korean tech leader Naver Corp. Mirae Asset–Naver Asia Growth Fund and NH Investment & Securities are the other investors in the consortium. Since inception, the firm has raised over US$260 million across several rounds of funding, including US$56 million from OLX Group in April 2019. Carousell's other investors include Telenor Group, Rakuten Ventures, Sequoia India and Naspers. The fresh funds are to "be used to strengthen the business among the region's competitive e-commerce landscape before expanding globally."


Singapore firms ShopBack and RedDoorz report personal data breaches
In September 2020, two Singapore startup companies, the leading online cashback platform ShopBack and budget hotels aggregator RedDoorz, reported data breaches in separate statements. The types of data consumers may have provided to the firms include names, contact information, gender, dates of birth, and bank account numbers.
RedDoorz said the firm had become aware one of its IT databases had suffered a breach. However, the company's officers said that, to the best of their knowledge, no sensitive data pertaining to financial information such as customer credit cards or passwords was compromised. RedDoorz says it is taking all necessary steps to investigate the incident further and simultaneously conducting a thorough review of its IT systems and protection. The firm assures it has already implemented security measures needed to ensure that customers' personal data remains secure.
Separately, ShopBack confirmed that certain clients' data had been compromised. However, the firm says it has no reason to believe any of its consumers' personal data has been misused, though the possibility exists that it might be. ShopBack has removed the unauthorised access and engaged cyber security specialists to assess the extent of the incident. The company has also tightened its monitoring of internal logs to ensure heightened detection of unauthorised access.
The relevant Singapore authority, the Personal Data Protection Commission, has launched an investigation into the incidents.

Singapore-headquartered Beacon Fund announces launch of new US $50 million fund aimed at investing in female entrepreneurs based in SEA
Beacon is a Singapore-headquartered investment fund backed by Patamar Capital, focused on sourcing, evaluating, and supporting world-class applications and e-services.
On September 16, 2020, Beacon announced that it had launched Beacon Fund, an investment vehicle with an initial target of US$50 million, to invest in female entrepreneurs in Southeast Asia's emerging markets. Beacon believes this venture will help break down the funding barriers commonly faced by female entrepreneurs, as many women-owned businesses have a growth profile that doesn't match the expectations of traditional Venture Capital (VC) firms.
The firm says it has already raised approximately 25 percent of the target. The fund has also received support from other women-focused organizations such as Australia's Investing in Women and America's USAID Invest.
The fund will focus on debt products, a funding scheme suitable for moderate-growth and cash-flow–positive businesses. The venture aims to make its first investment before the end of 2020, with ticket sizes ranging from US$500,000 to US$2 million, although it may deliver smaller sums to companies that contribute to COVID-19 recovery needs.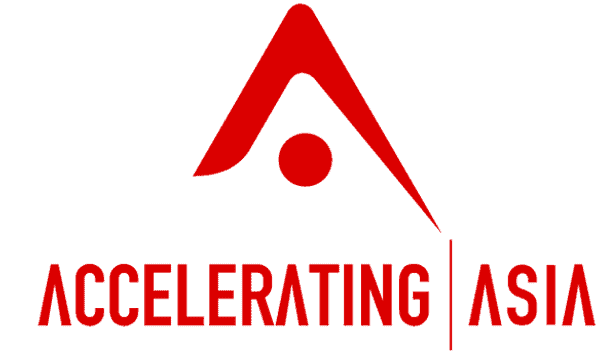 Accelerating Asia, fund focused on early-stage startups, announces third cohort of companies
Accelerating Asia is a regional network of startup programs and an early-stage VC fund headquartered in Singapore.
In April 2020, the VC firm announced that it would invest up to US$110,000 in eligible startups from its third cohort.
In September, the fund announced the winners. Only eight startups were selected from 450 applications; participating ventures covered a wide range of sectors such as energy, transportation, healthcare, and cleantech.
Each company in the programme will receive US$37,000, up to US$110,000 for top performers. According to the fund's statement, the chosen startups have already started receiving more than US$800,000 in initial commitments from existing investors and angels who are Accelerating Asia's limited partners.
Here are the eight winners selected for the programme:
AskDr. The company connects consumers to verified doctors via its health information platform.
Energy Lite. A platform that enables investors to finance small to medium-sized solar projects.
KaryaKarsa. This startup allows creatives to showcase their works and services through its direct-to-fans monetisation platform.
Kinexcs. A health and fitness platform that connects clinicians to patients.
MyBrand. An app-based platform for home-based culinary businesses and cloud kitchen brands to reach out to a larger mass.
Shuttle. The startup provides safe and affordable transportation for locals in Bangladesh.
WeavAir. The startup helps operators save up to 30 percent of operation and maintenance costs and 60 percent of energy through its sensors and predictive analytics.
ProjectPro. A work automation platform that helps data scientists get their projects done faster.
Nineteen companies from the fund's past two cohorts have raised a collective investment of over US$3.6 million during the 100-day accelerator program.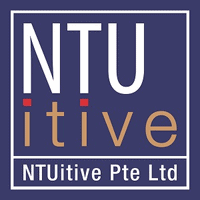 VB18, new incentive of Nanyang Technological University, will help Singaporeans get paid while building new startups
Singapore's Nanyang Technological University (NTU) has launched a new programme called VB18 to help graduates and working professionals become entrepreneurs. The programme will be guided by NTUitive, the innovation and enterprise company of the university.
The founders say the new programme was created to respond to the problems caused by COVID-19 pandemic, as the lockdown had brought disruption in many fields, including the job market. The traditional job hunting process has become even more difficult for fresh graduates, prompting them to explore alternative options such as starting their own business.
NTUitive provides a 12-month venture building programme that will be funded by the SGUnited Traineeships Programme, for which 18 fresh graduates will be selected as "Venture Builders." They will undergo NTUitive's experiential entrepreneurship education programme and work with and learn from seasoned entrepreneurs to build disruptive, tech-enabled, and regionally focused companies. The Venture Builders will also receive a monthly stipend of US$1,800.
NTUitive will own a minority share in the startups. As the programme progresses, it may also inject funds and earn more shares, according to the valuation.
Conclusions
September 2020 startup developments continue to validate and strengthen the startup ecosystem of Singapore. Enterprising women will be able to attract investments from Beacon's US$50 million fund; early-stage startups that are winners of the Accelerating Asia's programme will receive up to US$110,000 in aid, and NTU's VB18 incentive will fund Singaporeans while they are building their new ventures. CorporateServices.com has helped numerous Singapore startups launch their business. If you plan to start your own company in Singapore, please contact our specialists.
About CorporateServices.com
Headquartered in Singapore, CorporateServices.com, empowers global entrepreneurs with information and tools necessary to discover Singapore as a destination for launching or relocating their startup venture and offers a complete range of company incorporation, immigration, accounting, tax filing, and compliance services in Singapore. The company combines a cutting-edge online platform with an experienced team of industry veterans to offer high-quality and affordable services to its customers. Contact Us if you need assistance with setting up a new Singapore company or if you would like to transfer the administration of your existing company to us.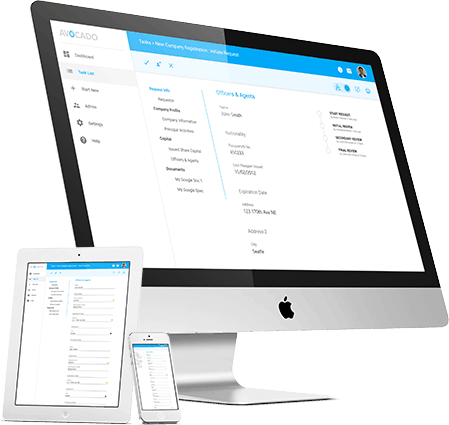 Considering Singapore?
Experienced team. Affordable cost. Online platform.
Interested?