Singapore is a global hub for business and startups, thanks to pro-business government regulations that promote entrepreneurship and investment. Singapore's robust intellectual property protection laws allow companies to patent and commercialize the products they invent at a very fast pace, thereby encouraging innovation. Singapore's network of more than 80 comprehensive double tax treaties, free trade agreements, and investment guarantee agreements encourages foreign entrepreneurs and companies to use it as their base. This combination of factors creates a globally-integrated pro-growth economic environment that allows Singapore to attract excellent talent and capital from all over the world. Singapore's annual Foreign Direct Investments are growing rapidly, from US$55.3 billion in 2010 to US$105.4 billion in 2019. Much of this investment pours into the country's startup ecosystem. It is now home to five globally known unicorns (Grab, Sea Group, Lazada, Razer, and Trax), which account for almost half of all of Southeast Asia's unicorns. And the number of successful Singapore startups is increasing rapidly. Below is a summary of the startup activity in Singapore for July 2020.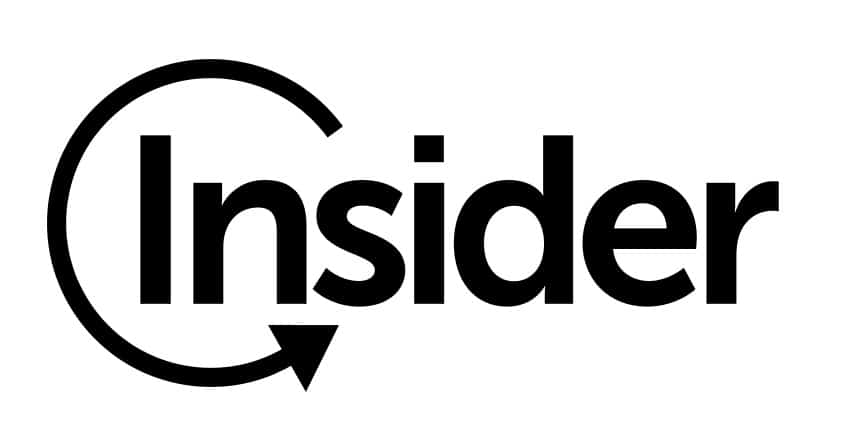 Insider, a Singapore-based multichannel growth management platform, has secured US$32 million in a Series C funding round, led by Riverwood Capital
Insider was founded in Singapore in 2012. Its Artificial Intelligence (AI) platform enables enterprise marketers to connect customer data across channels and systems, predict their future behaviour with an AI-powered intent engine, and orchestrate and deliver individualised experiences to customers. The company says its platform's algorithms enable marketers to make precise predictions — such as which customer segments are likely to convert, buy and churn — and then design optimised experiences accordingly.
Insider currently serves 800 global enterprise brands, including UNIQLO, Singapore Airlines, Marks & Spencer, CNN, and others. The company employs more than 550 people across 24 countries worldwide.
On July 21, 2020, Insider announced it had secured US$32 million in a Series C funding round, led by US-based VC firm Riverwood Capital. Sequoia India, MENA-focused investment firm Wamda, and US-based Endeavor Catalyst also joined the round, bringing the Singaporean firm's total financing raised to date to US$47 million. The company will use the additional capital to improve its platform, expand its Research and Development team, and to increase its global sales and marketing efforts.

StashAway, a Singapore-based digital wealth manager for retail and accredited investors, has received US$16 million funding in a Series C round led by Square Peg
StashAway is a Singapore startup founded in 2016. Today it operates in Malaysia and Singapore. The company offers investment and cash management portfolios for both retail and accredited investors. The firm's global growth-oriented investment portfolios target varied levels of risk — the yield-focused Income Portfolio and the straightforward cash management solution StashAway Simple. The company claims its portfolios have generated annualised returns ranging from 11.1 per cent for its highest risk portfolio to 4.3 per cent for its lowest risk package, since its launch in July 2017. Currently, StashAway employs 85 people across five countries.
On July 27, 2020, the firm announced it had closed a US$16 million funding round in Series C, led by Australian VC firm Square Peg. Burda Principal Investments (the growth capital arm of German media and tech company Hubert Burda Media) and existing investor Eight Roads Ventures also participated. This takes StashAway's total funding raised to date to US$36.4 million. This includes a US$12 million Series B round in July 2019, led by Eight Roads.

Percipient, a Singapore digital banking technology company, has received US$5 million funding from Stat Zero
Founded in 2015, Percipient is a Singapore-based company offering digital banking technology. Its product TWINNTM helps banks "rapidly create a lightweight, enhanced and API-ready representation of enterprise data and processes". The company says that by implementing TWINNTM, AI-powered digital services, partnerships, and customer experiences are realisable without retiring or re-architecting legacy systems. The company claims that organisations can add or transit to new-age product processors, cloud platforms, and fintech solutions without the high cost, risk of disruption, and long project cycle of a big-bang migration. A UAE-based bank is the first to pilot TWINNTM in a project expected to be completed by the end of October 2020.
On July 20, 2020, Percipient announced it had raised US$5 million funding. The company's main investor is Silicon Valley–based venture capital firm Stat Zero. The funds will be used to support the launch of the firm's digital twin solution TWINNTM.

Partipost, a Singapore-based crowd-influencer marketing and commerce platform, has secured an investment of US$3.5 million from SPH Ventures, Quest Ventures, and others
Founded in 2016, Partipost is a Singapore marketing startup that lets anyone with a social media profile sign up for influencer campaigns. It matches brands to influencers with the highest brand affinity to drive authentic word-of-mouth marketing. With data insights collected through its in-app polls and user behaviours, Partipost's data-centric framework crowdsources influencers with follower sizes ranging from a few hundred to millions of followers. Driving from consumers' familiarity with and increasing trust for influencer marketing and commerce, Partipost rewards influencers for their media reach and message impact of their curated social media content message, as measured by their followers' responses.
Since starting its mobile app in 2018, Partipost says it has attracted about 200,000 influencers to its platform, and that over the past year, it has helped conduct 2,500 social media marketing campaigns for more than 850 brands, including Adidas, Arnott's, Red Bull, Chope, and Gojek.
On July 22, 2020, the company said it had raised US$3.5 million in new funding. The round was led by SPH Ventures, the investment arm of publisher Singapore Press Holdings, with participation of Quest Ventures and other investors. With the new funds, Partipost plans to further develop its tech platform and accelerate business expansion into Vietnam, the Philippines and Malaysia, as well as strengthen current operations in Singapore, Indonesia, and Taiwan.

NDR Medical Technology, a Singapore-based surgical robotic company, has raised US$5.8 million in a Series A round, led by Microport Scientific Corporation
Founded in 2014 in Singapore, NDR has developed an Automated Needle Targeting (ANT) system for robotic-guided surgery. The system uses Artificial Intelligence and medical image processing to identify targeted lesions and perform insertion trajectory planning, with the robot executing a range of motion to assist surgeons in obtaining accurate access. The solution can be applied to biopsy, ablation, and other medical procedures that require precision. NDR has an ongoing clinical trial in Japan and is continuing its development of ANT for other imaging modalities and medical applications.
On July 20, 2020, the company announced it had raised US$5.8 million in a Series A round of investment, led by Chinese medical devices maker Microport Scientific Corporation. Kava Ventures, a partnership founded by the owners of Transmedic (an advanced medical technology distributor in Southeast Asia), and existing investor SGInnovate also participated in the round.
NDR will use the capital to prepare for expansion into the US, to make regulatory submissions across other major markets, to further enhance the team's technical capabilities, and to explore other clinical applications for the product. Additionally, NDR will be establishing a joint venture in China with MicroPort Urocare, a subsidiary of MicroPort. This will advance the Singaporean company's entry into the China market, tapping existing networks and engineering resources that the partnership brings.

Xangle, a Singapore-based global crypto asset disclosure platform, has completed its Series A2 investment round, led by Hanwha Investment & Securities, and raised US$3 million funding
Launched in 2018, Xangle is a Singapore-based startup delivering a public crypto disclosure service focused on providing transparent data for cryptocurrencies like Bitcoin. To provide its disclosure service, Xangle collects, verifies, and integrates corporate disclosures from global projects and companies that have issued crypto assets. The platform provides public access to both off-chain corporate disclosures and on-chain metrics and analytics in a way that is easy to understand for regular users. Xangle has been successful in attracting multiple cryptocurrency companies and exchanges to participate in the new platform. More than 60 exchanges from around the world are among Xangle's partners. The final platform will provide verified information for more than 800 cryptocurrency assets.
On July 17, 2020, CrossAngle, operator of the Xangle platform, released details of the completed A2 fundraising series, led by Hanwha Investment & Securities, a subsidiary of South Korean conglomerate Hanwha Group. The fundraising round attracted approximately US$3.3 million.. The company will use the new funds to build infrastructure and foundations for its service.

TurtleTree, a Singapore-based company offering technology that mimics the natural process of milk production in the lab, raised US$3.2 million from Green Monday Ventures, Prince Khaled's KBW Ventures, and others
Founded in 2019, TurtleTree is a Singapore-based biotech startup that has created a unique cell-based milk development technology. The company has patented a technology that it claims can produce full-composition, full-functionality, full-flavour milk, employing humanely selected dairy cow cells and mimicking the natural process of milk production in the lab. This is accomplished with efficient use of resources (land, water, and energy) and without the risks posed by pollution, pathogens, and disease. The product, according to the company, will cut resource consumption by 95 percent. The biotech startup seeks to challenge the value gap created by an insufficient and unsustainable animal-based dairy industry, using cell-based methods to produce 'clean milk' and cultured-milk products.
By the end of June 2020, TurtleTree had raised US$3.2 million in seed funding. The company was funded by Hong Kong–based Green Monday Group's impact investment arm Green Monday Ventures, Australian alternative investment management firm Artesian, and San Francisco-based venture capital fund New Luna Ventures. The fresh funding will be used for accessing technological resources to accelerate that startup's development by supporting its bioreactor design and development, and piloting plant activities. The company has also received support from Enterprise Singapore, a government agency in Singapore, helping the company sustain operations during the Covid-19 pandemic.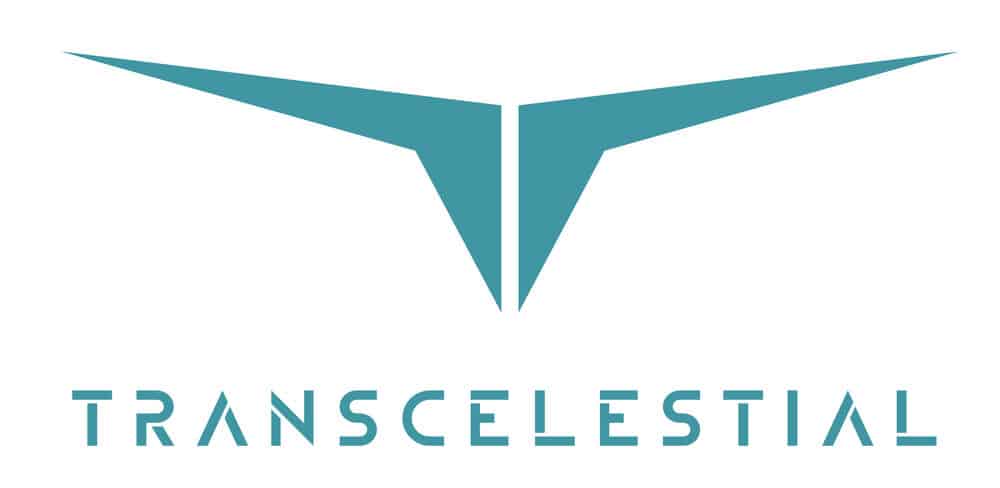 Transcelestial Technologies, a last-mile internet connectivity startup based out of Singapore, has secured US$9.6 million in its Series A round of investment, co-led by EDBI and Wavemaker Partners
Founded in December 2016, Transcelestial is a startup based in Singapore. The company has developed a mass-produced network device that leverages its proprietary Wireless Laser Communication Technology CENTAURI. The device helps to establish a wireless network between buildings, traditional cell towers, street-level poles, and other physical infrastructure. It's the size of a shoe box, weighs less than 3kg and is capable of delivering fibre-like speeds to customers. Additionally, it is a rapidly deployable, low-cost, and high-speed solution. It can be used in dense residential areas that require bandwidth upgrades.
On July 3, 2020, Transcelestial Technologies announced it had raised US$ 9.6 million in a Series A round of funding. The investment was co-led by EDBI and Wavemaker Partners. The round also included participation from Airbus Ventures, Cap Vista, Partech Partners, and Tekton Ventures. Existing investors that invested in the Series A round include Entrepreneur First, SEEDS Capital, Microsoft's former Head of Corporate Strategy, Charles Songhurst, and a senior at Standard Chartered Bank, Ajay Shah. The Series A funds will be used to scale up the production of CENTAURI to deliver devices to customers in the next 12 months.
Conclusions
The startup scene in Singapore continues to grow, with thousands of new ventures being launched monthly. The country has created a unique environment with some of the world's most business-friendly regulations, which allow startups to launch, develop and grow quickly. A number of those startups, such as Insider and StashAway, mentioned in this post, have raised tens of millions of dollars just in the first few years. Our firm has helped the incorporation and launch of many Singapore startups, such as Jenfy, D2G, KKOCH GLOBAL, North Haven, and many others. If you are considering the launch of your own venture and are interested in setting up a Singapore company, please review our packages or contact us.
About CorporateServices.com
Headquartered in Singapore, CorporateServices.com, empowers global entrepreneurs with information and tools necessary to discover Singapore as a destination for launching or relocating their startup venture and offers a complete range of company incorporation, immigration, accounting, tax filing, and compliance services in Singapore. The company combines a cutting-edge online platform with an experienced team of industry veterans to offer high-quality and affordable services to its customers. Contact Us if you need assistance with setting up a new Singapore company or if you would like to transfer the administration of your existing company to us.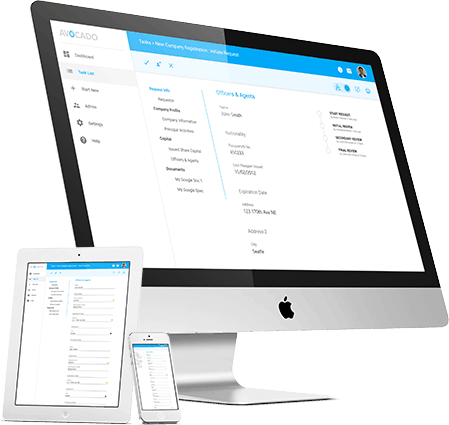 Considering Singapore?
Experienced team. Affordable cost. Online platform.
Interested?