Singapore is on its way to returning to pre-pandemic times, lifting restrictive measures and launching support programs to help businesses revive. Reopening borders stimulates businesses to resume their operations at full capacity, especially with generous support from the Government.
Singapore continues to encourage foreign businesses to establish a presence in the country, as it has emerged as a critical gateway for businesses to access the rest of Southeast Asia. With a developed and dynamic economy, stable political situation, and effective tax and legal systems, Singapore is one of the most desirable places in the world to launch a startup and it enjoys well-deserved status as one of the world's best financial and innovation hubs.
Update on COVID-19 and the Travel Situation in Singapore
As daily COVID-19 infection numbers continue to fall, slowly but surely Singapore's lifestyle is "getting back to normal." The Government has eased many of its restrictions, and the stabilizing situation has given the Government confidence to proceed with further easing until the country is fully returned to pre-pandemic conditions.
Beginning April 1, 2022, after a two-year closure, Singapore fully reopened its borders to all vaccinated travelers. Before, only travelers from certain permitted countries were allowed to enter Singapore without quarantining under the Vaccinated Travel Lanes.
Also, there will no longer be country-specific quotas on daily arrivals, so fully vaccinated travelers may now enter Singapore on any flight. Authorities also announced the removal of a requirement for vaccinated travelers to take a pre-departure test. If you plan to arrive in Singapore, check the traveler self-help tool and review this travel checklist to ensure a smooth travel experience.
The Ministry of Health announced there would no longer be limits to group sizes or workplace capacities. Also, in most cases, vaccination-differentiated safe measures will be eliminated and the use of TraceTogether and SafeEntry will be discontinued. Some rules, however, still remain, such as mandatory masks in indoor public settings and on public transport. Furthermore, many restrictions however remain for non-vaccinated individuals.
Singapore Invests S$500 Million for Tourist Industry Recovery
As borders reopen and tourist inflow into Singapore is rising, the Government has taken the next steps towards economic recovery by setting aside half a billion dollars to support the country's tourism sector.
On April 6, 2022, the Singapore Minister of State for Culture, Community, and Youth, Mr. Alvin Tan, announced a support package of S$500 million dedicated to stimulating the country's tourism industry. This was announced shortly after COVID-19 cross-border controls and safety measures were eased in Singapore. Mr. Tan explained that the funds will be devoted to measures that sustain "strategic manpower capabilities in the sector, offset business costs and amplify our international recovery plans."
As part of this initiative, the Singapore Tourism Board presented a new four-year Tourism Development Fund (TDF), created to accelerate the creation of innovative and quality tourism products and experiences to upgrade the tourism industry. The Singapore Tourism Board's chief executive, Mr. Keith Tan, highlighted that, "While it will take a few years for international demand for travel to return to pre-pandemic levels, we need to effectively recapture the pent-up travel demand in the immediate term so that we can speed up our tourism recovery."
The newly introduced TDF will consist of the following supporting programs:
Tourism Product Development Scheme. The program supports the creation or rejuvenation of tourism products that increase the attractiveness of Singapore to visitors. This includes ​​​​​​​​​​​​​​​the Cruise Development Fund, which supports cruise industry players; the Experience Step-Up Fund, which supports the development and enhancement of Singapore's tourism experiences; and the Tourism Product Development Fund, which supports the creation and development of new tourism products and rejuvenation of existing ones.
Tourism Event Development Scheme. The program supports events that catalyze Singapore's position as an international lifestyle and innovative business events hub. The Scheme covers the Business Events in Singapore program, which seeks to encourage the business events industry to anchor and grow quality events; the Kickstart Fund, which supports the creation and testing of technological and innovative consumer-focused concepts and events; and the Leisure Events Fund, which supports the launch and development of world-class, differentiated, and celebrated leisure event experiences.
Tourism Capability Development Scheme. This program supports productivity and talent development in the tourism sector. The program includes the Business Improvement Fund, which aims to encourage technology innovation and productivity improvement as well as to support tourism companies in the adoption and development of sustainable solutions; the Local Enterprise and Association Development Program, which aims to drive industry initiatives, focusing on areas such as technology and infrastructure, business collaborations, intelligence and research; and Training Industry Professionals in Tourism, which supports tourism businesses in upgrading workforce skills and capabilities, as well as leadership development, including training in sustainability-related areas.

Cloud Computing Innovation Hub in Singapore
American software provider VMware has opened a new innovation hub in Singapore. The company's VP for Southeast Asia and Korea, Paul Simos, commented that this will accelerate Southeast Asia's growth as a "burgeoning, vibrant technological hub."
The company, established in 1998 in Palo Alto, California, develops cloud computing and virtualization technologies. Currently, it is a leading provider of multi-cloud services for apps operating across the Americas, Europe, Africa, Middle East, and the Asia Pacific regions, with representation in more than 40 places. VMware software gives businesses the flexibility and choice they need. Singapore's innovation hub will join other virtual briefing centers located around the world, including Bangalore, Beijing, Tokyo, and Sydney.
By establishing an innovation hub in Singapore, the company aims to empower businesses with a clear vision of how to implement technology frameworks and solutions that address their unique business challenges across the region. The company aims at leveraging Singapore's strategic location as an innovation epicenter outside of Silicon Valley.
The new innovation hub is equipped with tools such as digital white-boarding, virtual reality, and a personalized experience utilizing radio-frequency identification, which will allow businesses to connect with technical experts and teams from anywhere in the world to resolve technical issues more efficiently and experience in-depth demonstrations through both hybrid and online-only briefings.

Healthtech Startup Biofourmis Turns Unicorn
On April 26, 2022, Singapore's health tech startup Biofourmis announced that it has reached unicorn status after raising an additional $300 million in a Series D funding round led by General Atlantic. American healthcare company CVS Health and other existing investors, such as Openspace Ventures, MassMutual Ventures, and Sequoia Capital, also participated in the round.
Biofourmis is a home care and digital therapy company founded in 2015 in Singapore. The company is a global leader in the healthcare industry, providing clinical support through advanced technologies and digital therapies. The company provides its services through the platform, powered by machine learning and advanced analytics that helps to maximize the effectiveness of clinical support.
Biofourmis plans to accelerate the development of its virtual healthcare platform and fund clinical trials to help accelerate the development of digital treatments. This includes delivering personalized and predictive in-home care to a growing number of acutely ill patients and expanding its services to patients with complex chronic conditions. Biofourmis also aims to use the funding to continue strengthening its position in the value-based care market.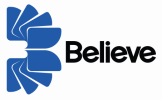 Beauty Startup Believe Raises US$55 Million
Singapore consumer products startup Believe has raised $55 million in a Series C funding round led by Venturi Partners and IIFL AMC. Other investors, including Jungle Ventures, Accel, Alteria Capital, and Genesis Alternative Ventures, also participated in the round. So far the beauty startup has cumulatively raised more than $80 million in the last two years.
Founded in 2019, Believe is a company that makes halal-certified beauty and personal care products. Believe is a house of brands that includes Lafz, ZM, and Dr. Rhazes. The company distributes its products in more than eight markets and has manufacturing facilities across the globe, including countries like South Korea, Italy, Spain, France, Germany, and United Arab Emirates.
The freshly raised capital will be used to deepen its reach in Gulf Cooperation Council nations and Southeast Asia, aiming to become a global conglomerate in the industry of halal beauty products. With new funds, the company will also catalyze consolidating market share in Bangladesh and India via strategic acquisitions.

Startup Parentinc Raises US$22 Million
On April 7, 2022, a Singapore-based startup that runs a parenting community announced it has raised $22 million in a funding round led by East Ventures, Central Retail Corporation, and WHG Holdings. Also part of the round was venture debt financing from DBS.
Parentinc is a parenting community that also runs a Mama's Choice online store, which manufactures and sells halal pregnancy and baby care products and an online platform, theAsianparent, building a strong parenting community. The company reaches more than 30 million users monthly in 12 markets through its website and app. Along with its main office in Singapore, the company has offices in Bangkok, Jakarta, Kuala Lumpur, Manila, Ho Chi Minh City, and Mumbai.
Previous funding received in Series C in 2019 was used to build the company's presence in Indonesia and Thailand. Currently, the company plans to utilize new capital for expanding theAsianparent and Mama's Choice into new countries, including Vietnam and the US, launching by the end of 2022.
If you are thinking of setting up a successful startup, consider launching it in Singapore, like many other entrepreneurs from all over the world. Our experienced team will be here to help you along the way and will be glad to guide you through the process.
About CorporateServices.com
Headquartered in Singapore, CorporateServices.com, empowers global entrepreneurs with information and tools necessary to discover Singapore as a destination for launching or relocating their startup venture and offers a complete range of company incorporation, immigration, accounting, tax filing, and compliance services in Singapore. The company combines a cutting-edge online platform with an experienced team of industry veterans to offer high-quality and affordable services to its customers. Contact Us if you need assistance with setting up a new Singapore company or if you would like to transfer the administration of your existing company to us.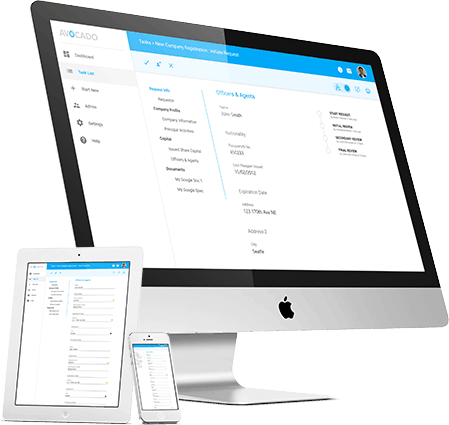 Considering Singapore?
Experienced team. Affordable cost. Online platform.
Interested?