Thanks to a pro-business environment that promotes entrepreneurship and investment, Singapore has become a global hub for innovative startups. Favorable business-oriented policies, an attractive tax system, and government support programs are the main drivers attracting foreign talent and capital to Singapore from all over the world. The 2021 WIPO Global Innovation Index Report ranks Singapore first in its investment rankings among 173 countries. In 2019, estimated foreign direct investments to Singapore will be about US$114.1 billion, much of which pours into Singapore's startup ecosystem. Singapore is well known as the epicenter for unicorns in Southeast Asia. All these factors encourage foreign entrepreneurs and investors to consider Singapore as their base for business.
Below, you'll find an outline of the latest news, COVID-related updates, and updates on travel restriction measures in Singapore that may be of interest to Singapore businesses. Also, we summarize some recent stories of Singapore-headquartered startups that have succeeded and received additional investment to expand their business.
Update on COVID-19 and the Travel Situation in Singapore
On February 21, 2022, Singapore updated its COVID-related measures by easing entry and post-arrival restrictions. The required period of staying in a vaccinated travel lane (VTL) country for quarantine-free entry was reduced from 14 to 7 days. Also, a PCR on-arrival test is no longer required, nor the additional tests on days two and seven. Singapore's COVID safety measures were also simplified. Check this government website for more details on current safety measures imposed in Singapore.
The Ministry of Health has announced that it is increasing VTL quotas from 5,000 to 15,000, allowing more flights from VTL countries. Beginning February 25, 2022, travelers from Qatar, Saudi Arabia, the UAE, and Hong Kong are allowed to enter Singapore under the VTL. From March 2, Singapore opened new VTLs to Israel and the Philippines, and from March 16, travelers from Greece and Vietnam will be allowed to enter Singapore under the VTLs.
Before your trip to Singapore, check your eligibility for entering Singapore, current travel restrictions for your country, and vaccination requirements via using this helpful tool.
Singapore and India Sign Agreement to Boost Technology Collaboration
On February 23, 2022, during the India-Singapore Technology Summit 2022, the countries signed a memorandum of understanding to deepen their cooperation in science, technology, and innovation. Under the agreement, they will collaborate through mutual projects in advanced engineering, manufacturing, energy, and cleantech sectors, as well as genome and bioinformatics research development, including artificial intelligence and the Internet of Things.
The Minister-in-charge of Trade Relations of Singapore, S. Iswaran, highlighted that as the world deals with the climate crisis, it is important to build international collaborations in technology and research that can save lives and livelihoods.
The agreement will allow Singapore's Ministry of Trade and Industry and India's Department of Science and Technology to launch joint support funding proposals for innovative projects for Singapore and India businesses. At least one call for proposals will be opened per year to invite joint proposals by Singapore and Indian companies.
"Through this collaboration between the Department of Science and Technology and Enterprise Singapore, joint research and innovation projects between more Singapore and Indian corporates and startups will be co-funded, to enable them to capture new business opportunities."

Edwin Chow, Assistant Chief Executive at Enterprise Singapore

Singapore-Based Micromobility Startup Beam Secures US$93 Million in Series B
A Singapore-based startup specializing in producing micro-mobility vehicles closed a funding round of US $93 million led by Affirma Capital. Among other participants are Sequoia Capital India, Hana Ventures, ICT Capital, EDBI, AC Ventures, RTP Global, and Momentum Venture Capital. The last round of funding brought the company's total funding raised to US $135 million.
Founded in 2018, Beam is a Singapore-headquartered micro-mobility company that offers shared e-scooters and e-bikes operating in five countries: Australia, New Zealand, South Korea, Thailand, and Malaysia. Via collaboration with local authorities, Beam delivers more sustainable ways of transportation to citizens of 35 cities. Despite the pandemic, since 2020 the company's revenue has grown 15 times, according to Mr. Alan Jiang.
Raised funds will be used to expand the company's market reach to Japan, Indonesia, the Philippines, Turkey, and Vietnam. The company will also use the funds to upgrade its safety technologies via Micromobility Augmented Riding Safety, which includes safety technologies that protect pedestrians and assure safer usage of vehicles.

Singapore Health Startup MiyaHealth Secures S$6.5 Million in Funding
On February 22, 2022, health-tech startup MiyaHealth announced that it had received S$6.5 million in a pre-series funding round, bringing the company's total value to S$9 million. The funding round was led by Singapore Technologies Engineering Ventures and tech investor Elev8. Technologies (ST) Engineering Ventures, the corporate venture capital (VC) arm of ST Engineering and Elev8, is a deep-tech focused VC.
The company was founded in 2019 in Singapore with the main aim of optimizing the healthcare experience for patients. MiyaHealth is a personalized platform for patients that helps users find cheap healthcare options and help with managing chronic diseases. The platform aims to improve the experience of patients in hospitals and clinics. The company has partnered with more than 3,000 medical service providers and 12,000 medical professionals.
MiyaHealth plans to use the new funding to expand its operations, introducing MiyaHealth across Europe, Malaysia, and Indonesia in the second quarter of 2022.

Singapore Plant-Based Food Startup Draws US $100 Million in Funding Round
Singapore-based company Next Gen Foods has raised US$100 million in Series A, bringing its total capital to over US$130 million. The funding round was led by Temasek, Global Fund GGV Capital, K3 Ventures, and Bits x Bites, with the participation of other investors such as EDBI, Alpha JWC Ventures, and MPL Ventures. The company states that this was the largest Series A round for a plant-based meat company in Singapore.
Founded in 2020 in Singapore, the company develops products that can reduce the food system's reliance on animal agriculture. The company's sophisticated expertise with cutting-edge technology and innovation is aimed at delivering exceptional plant-based products. Their first product was a plant-based chicken analog food product that looks and tastes like meat.
The company plans to use the funds to expand quickly all over the US. Also, Next Gen Foods plans to enhance its research and development skills at its new research center in Singapore, which was established by Temasek's Asia Sustainable Foods Platform and is expected to open later this year. The company plans to hire protein scientists and food technologists in Singapore, Europe, and the United States.
If you are interested in setting up a company in Singapore, contact our team and we will be glad to assist you with all company formation procedures and ongoing compliance tasks.
About CorporateServices.com
Headquartered in Singapore, CorporateServices.com, empowers global entrepreneurs with information and tools necessary to discover Singapore as a destination for launching or relocating their startup venture and offers a complete range of company incorporation, immigration, accounting, tax filing, and compliance services in Singapore. The company combines a cutting-edge online platform with an experienced team of industry veterans to offer high-quality and affordable services to its customers. Contact Us if you need assistance with setting up a new Singapore company or if you would like to transfer the administration of your existing company to us.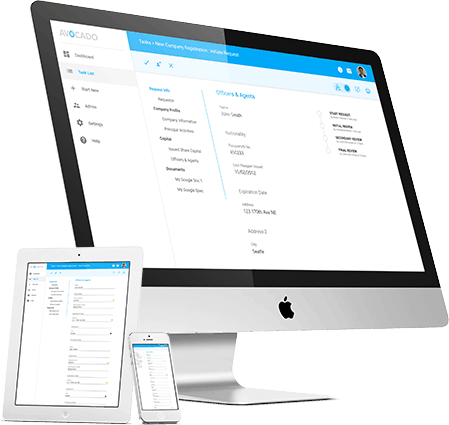 Considering Singapore?
Experienced team. Affordable cost. Online platform.
Interested?