Singapore was one of the few countries worldwide that managed to successfully control the spread of COVID-19 by imposing strict lockdown and social distancing rules. As a result, Singapore is slowly returning to normal. This month, travel restrictions for certain work pass holders and their dependents were eased. Singapore has also boosted its vaccination campaign twice, which enabled it to continue with the second step in easing safety measures and loosening border controls.
With restrictions in the country easing, economists have raised their forecasts for economic growth in Singapore for the second part of 2021. Moreover, Covid-19 has emphasized the importance of reliable governance and a steady environment that allows business activities to function while safety measures are imposed by the government. In fact, the way Singapore has introduced safe management measures during the pandemic actually made foreign companies more eager to establish their headquarters in Singapore.
An increasing number of global entrepreneurs are discovering the advantages of setting up their venture in Singapore and using it as a launch-pad for their international expansion. We can help you register your Singapore company remotely and provide you with the full suite of annual compliance services so you can focus on growing your business with a piece of mind.
This blog post highlights recent regulatory updates and business support and relief programs recently introduced in Singapore. We will also introduce a few successful startup stories and report on other business-related news that might be useful for Singapore-based entrepreneurs and investors.
Business update
Update on COVID-19 and the travel situation in Singapore
Singapore has managed to flatten the curve and bring the pandemic under control within its borders. As of the end of August, the total number of COVID-19 cases in Singapore amounted to around 67,000, with only 52 deaths confirmed by the Singapore Ministry of Health (MOH).
Since the beginning of July, the vaccination rate has almost doubled. MOH has confirmed that about 78% of Singapore's population has received two doses of COVID-19 vaccine, and 82% of residents have received at least one dose.
On August, 6, 2021, the Ministry of Manpower announced that it would resume entry for vaccinated work pass holders and their dependents from August 10. As of August 19, Singapore continued with the second step in easing safety measures. This includes easing of social gathering restrictions, dine-in safety measures, and increasing the permitted size of some masked-up events and religious services. Also, up to 50% of remote workers can now return to the workplace.
Singapore's Finance Minister, Lawrence Wong, said Singapore will be able to further ease restrictions in September. This will mean allowing fully vaccinated people to travel abroad to safe areas where the Covid-19 situation is under control, without a 14-day isolation requirement.
Here's some general advisories for Singapore visitors:
Short-term visitors can enter Singapore under the Safe Travel Lanes, which include Air Travel Pass and the Vaccinated Travel Lane (VTL), or with special prior approval.
All approved travellers must abide by COVID-19 prevention guidelines and Singapore public health regulations imposed by the Ministry of Health.
All Singaporeans and residents of Singapore are advised to defer all travel abroad, except those permitted under the Safe Travel Lanes.
Returning Singapore citizens and permanent residents who are vaccinated will not need to apply for the Vaccinated Travel Pass in order to travel under the VTL.
Global tax reforms will not hurt Singapore's attractiveness
The Organization for Economic Cooperation and Development (OECD) has been coordinating negotiations on the tax rules for cross-border activities for years. The Base Erosion and Profit Shifting (BEPS) 2.0 programme was introduced in May 2019, and it intends to revise existing profit allocation and taxation rules and develop new global minimum tax rules for multinational enterprises across the globe.
In June, the G7 advanced economies agreed to back the creation of a global minimum corporate tax rate of at least 15%. Later in July, this arrangement was supported by the world's top developed and developing countries at the G20 meeting.
Beh Swan Gin, chairman of the Singapore Economic Development Board, assures that global tax reforms currently under negotiation will not hurt Singapore's competitiveness in the global rankings, as it has never been based on taxation alone. Over the past decades, Singapore has developed strong fundamentals that will keep attracting entrepreneurs to incorporate their business in Singapore.
"Singapore's competitiveness goes beyond taxation. We have built a vibrant technology hub with deep capabilities, secure infrastructure, a strong intellectual property protection regime and a dense ecosystem of local and global enterprises. We are therefore confident that even as the window for tax competition narrows, global technology companies will continue to find Singapore a compelling place to do business."

— Mr. Gan Kim Yong, Singapore's Minister for Trade and Industry
Singapore grants the first crypto service license
According to the Monetary Authority of Singapore (MAS), by the end of July it had received over 480 crypto-related license applications under the Payment Services Act (PSA), which came into effect in January 2020. MAS said that a significant number of applicants haven't met its standards in the areas of money laundering, terrorism financing and technology risk controls, and about 50 had withdrawn their applications after engagement with MAS.
Recently, MAS preliminarily approved a licensing application by the Australian cryptocurrency exchange Independent Reserve, which established its first operations in Singapore in 2019. Independent Reserve is one of the first virtual asset service providers that has obtained an "in principle" approval letter for a major payment institution license in Singapore. Once the license is finalised, it will be Singapore's first regulated provider of digital payment token (DPT) services under the PSA, out of over 170 DPT applicants.
"When we obtain a license, consumers will have the peace of mind that we have met MAS high standards. Now all eyes are on Singapore and its regulatory regime."

— Raks Sondhi, managing director of Independent Reserve in Singapore
There's no doubt that Singapore's approval sparked enthusiasm in the crypto industry, giving other applicants a prospect that more approvals are on the way.
The new Covid-19 relief package for firms and employees
On July 23, 2021, Singapore introduced a $1.1 billion support package for businesses and workers that suffered from the impact of Covid-19 restrictions, as the country returned to Phase 2. The package includes enhanced wage subsidies under the Jobs Support Scheme (JSS) for affected sectors, an enhanced Driver Relief Fund, E-commerce Booster Package, Rental Support Scheme for commercial properties, support for hawker and market stallholders, and an extension of the Food Delivery Booster Package. To help other workers affected by the tightened measures, Singapore has also introduced the temporary Covid-19 Recovery Grant.
JSS support will be enhanced to 60% for the hardest-hit sectors, such as the food industry, gyms, entertainment organizations, fitness studios, and education centers. For the retail industry, personal care services, tourism and hospitality, shipping, art and cinema industries, JSS support was increased to 40%.
The relief package also extends the E-commerce Booster Package for local retailers, which will now be available until November 16, 2021. Retailers will get one-time 80% support on qualifying costs of service fees charged by online retail platforms such as Lazada, Qoo10, Shopee, Mummy's Market, and Zalora.
Regulatory update
Dividend restrictions on Singapore banks and finance companies are lifted
As of the end of July, the MAS announced that dividend restrictions imposed on local banks and finance companies headquartered in Singapore will not be further extended, as the global economic situation has sufficiently improved since last year and Singapore's economy is anticipated to continue its recovery.
In July-August 2020, the MAS asked local banks and finance companies to cap their total dividends per share for FY2020 at 60% of FY2019's. The MAS also called for giving shareholders the option of receiving the remaining dividends in shares rather than cash. These limitations were implemented as a preventative measure, to guarantee that local banks and finance companies maintain a strong capacity to support Singapore's economy during the pandemic.
The MAS deputy managing director, Ms. Ho Hern Shin, said that local banks and finance companies have successfully operated since the pandemic, continuing to meet the needs of individuals and businesses during uncertain times, and are now in a strong position to support Singapore's economic recovery.
Senior Minister comments on micro-investment products regulations
In view of a growing trend toward selling micro-investment products, such as regular saving plans, investment in exchange-traded funds, private equity investments by financial institutions and companies, the Senior Minister and minister in charge of MAS gave comments on the applicable regulations.
Mr. Tharman Shanmugaratnam said that, as micro-investment products require small minimum investment amounts – $1 — they're aimed at retail investors. As long as micro-investment products are capital market products (i.e. equity and debt securities, collective investment schemes, futures, and off-exchange derivatives) they will be subject to MAS regulations. In particular, those regulations prescribe special rules for assessing investor suitability, fair dealing, minimum product disclosures, as well as safe custody and segregation of customers' assets.
Nevertheless, Singapore investors are currently less concerned about micro-investments; there is growing interest among investors for micro-investment products. Therefore, to educate consumers on the risk factors as well as benefits of such micro-investments, MAS suggests potential investors access MoneySense, Singapore's recently introduced financial education platform, which offers various public seminars and workshops.
Resuming entry approvals for vaccinated work pass holders and their dependants
The Ministry of Manpower (MOM) announced that starting from August 10, 2021, work pass holders and their dependents with a history of travel to higher risk regions who are fully vaccinated (i.e. individuals who have received both doses of a WHO-approved vaccine) can apply for entry approval in Singapore. You can find some useful information on post-vaccination matters.
Approved applicants will need to show documentary proof of their full vaccination status to the airlines before boarding and at the checkpoint upon arrival in Singapore. After arrival, within two weeks of completion of the Stay-Home Notice in Singapore, vaccinated individuals must visit a private healthcare provider who will review the individual's overseas vaccination documentation, perform a serology test, and update the individual's overseas COVID-19 vaccination record to the National Immunisation Registry. Failure to do so may result in the suspension and revocation of work pass privileges.
Dependants aged 12–18 years old can enter Singapore without proof of full vaccination, on the condition that they take their first vaccination using a PSAR vaccine within one month of arrival in Singapore, and the second, final vaccination within one month of the first dose.
The Ministry of Health commented that with the steady increase in local and international vaccination rates, Singapore can gradually reopen its borders and more workers will be allowed to enter the city-state.
Startup update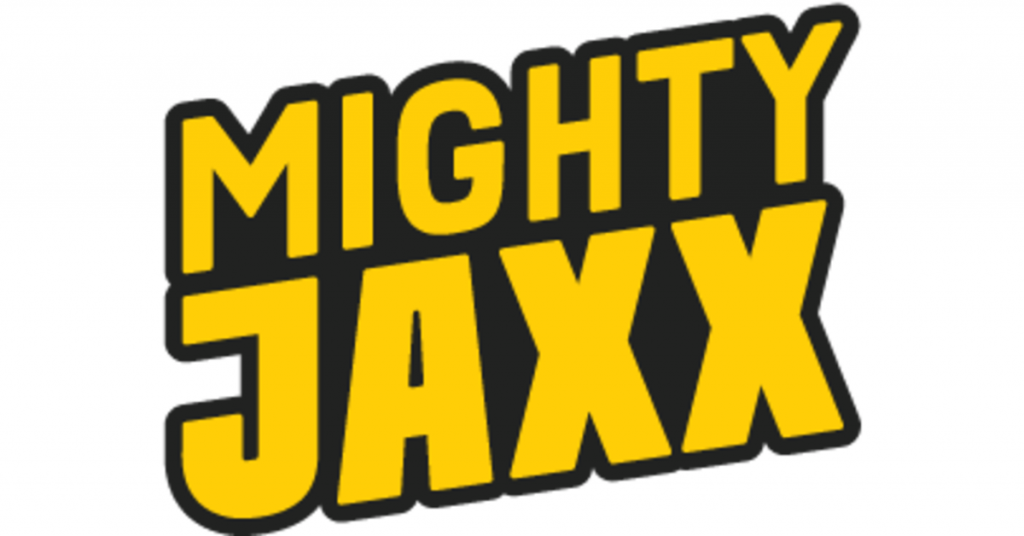 Mighty Jaxx raises US$10 million to grow its designer toys and collectibles
Founded in 2012 by Jackson Aw, Mighty Jaxx is a Singapore-based company that designs and manufactures collectibles and lifestyle products in partnership with world-known talents and brands such as Warner Brothers, DC Comics, Looney Tunes, Sesame Street, and Casio G-Shock. They have developed an integrated platform to empower future pop-culture brands with the end-to-end supply chain of collectibles, including artist development and incubation, proprietary IP operation, and providing global consumer access with new retail.
On August 13, 2021, the company announced it had bagged US$10 million in a new investment round led by Tencent. Korea Investment Partners and KB Investment also participated, which brings Mighty Jaxx's total funding raised to US$14.8 million.
The new funding round comes over a year after Mighty Jaxx secured US$3.2 million in a round led by KB Financial Group, with participation from SGInnovate and GC VR Gaming Tracker Fund.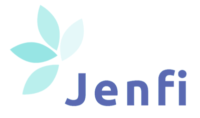 Alternative-lending startup Jenfi bags US$6.3 million in a round led by Monk's Hill
Launched in 2019, Jenfi is a Singapore alternative revenue-based financing startup for digital-native businesses in SEA. The company was founded by Jeffrey Liu and Justin Louie, co-founders of the fitness subscription company GuavaPass, which was acquired by ClassPass.
Jeffrey provides flexible funding options for businesses looking to scale their operations through increased marketing, inventory, and growth campaigns. Unlike traditional lenders that focus on a company's financial statements, Jenfi monitors and underwrites businesses through a qualification process with alternative data sources. These sources include the likes of accounting software (e.g. Xero, Quickbooks), payment gateways (e.g. Stripe, Braintree), merchant platforms (e.g. Shopify, Shopee, Lazada), and digital advertising (Facebook and Google Ads).
On August 17, 2021, the company announced it had raised US$6.3 million in a Series A round led by Monk's Hill Ventures. Korea Investment Partners, Golden Equator Capital, 8VC, ICU Ventures, and Taurus Venture participated in the round as well.
As per a press statement, Jeffrey will use the fresh funds for product development, customer acquisition, and market expansion in SEA.
Ohmyhome closes US$5 million round to develop its data-matching platform that fast-tracks closing of property deals
Founded in 2016 by sisters Rhonda and Race Wong, Ohmyhome is a one-stop-shop property platform based in Singapore. The platform connects buyers and sellers directly at no cost. It has features such as 'ShoutOut' and 'Open House' to enhance the overall user experience. Ohmyhome operates on a hybrid model — a do-it-yourself (DIY) platform and full-fledged agency services. Since its launch, more than 5,100 companies have transacted through the platform, which represents a combined value of over S$1.6 billion.
On August 4, 2021, the company secured US$5 million in a fresh round of financing from local investor Swettenham Blue. Ohmyhome declares that the fresh funds will be used for R&D in data-matching technology, which they claim will fast-track the closing of property deals on the platform — two times faster than their competitors.
Company CEO Rhonda Wong said their core mission was to help customers transact as hassle-free as possible at the best price. Ohmyhome has stayed true to that mission, and they look forward to greater enhancement in their technology to further speed the pace of transactions.
About CorporateServices.com
Headquartered in Singapore, CorporateServices.com, empowers global entrepreneurs with information and tools necessary to discover Singapore as a destination for launching or relocating their startup venture and offers a complete range of company incorporation, immigration, accounting, tax filing, and compliance services in Singapore. The company combines a cutting-edge online platform with an experienced team of industry veterans to offer high-quality and affordable services to its customers. Contact Us if you need assistance with setting up a new Singapore company or if you would like to transfer the administration of your existing company to us.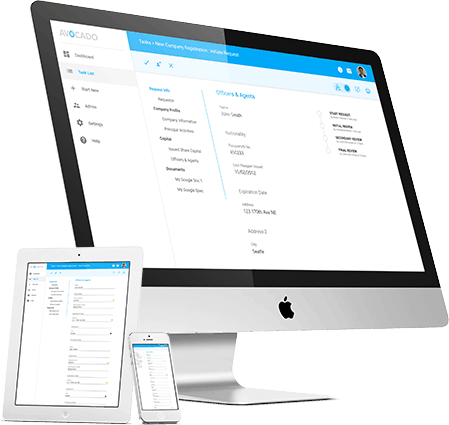 Considering Singapore?
Experienced team. Affordable cost. Online platform.
Interested?