Recent significant steps toward reducing COVID-related measures and travel restrictions will give businesses a much-needed boost and help reclaim Singapore's position as a business and aviation hub in the Asia Pacific. This reopening is vital for local businesses and foreign companies that use Singapore as their base for operations in Asia. Foreign entrepreneurs are attracted by Singapore's highly efficient legal system, vibrant economy, great infrastructure, and attractive taxation.
Update on COVID-19 and the Travel Situation in Singapore
Singapore has made a huge step towards reopening and reclaiming its status as a business hub by withdrawing its vaccinated travel lane (VTL) rules. As of April 1, 2022, all vaccinated travelers will be allowed to enter the country without the mandatory quarantine requirement under the new Vaccinated Travel Framework (VTF).
All foreign travelers entering Singapore must have a valid visa (another relevant document), be fully vaccinated, and undergo a pre-departure COVID-19 test. Filling out the healthcare declaration form is also mandatory to enter the country. Also, foreign travelers, regardless of their vaccination status, will be permitted to transit through Singapore territory.
Public safety measures were also eased, allowing bigger group gatherings, lifting mandatory mask requirements outdoors, and allowing 75% of office workers to return to their workplaces. A ban on live music performances was also lifted as of March 29, 2022.
Use the self-help tool to quickly determine the Singapore entry and health requirements currently in place.
MAS Grants In-Principle Approvals to several DPT Service Providers
In March 2022, the Monetary Authority of Singapore (MAS) granted in-principle approval letters for a Major Payment Institution License under the Payment Services Act to several digital payment tokens (DPT) services. According to this act, all Singapore DPT providers, including crypto exchanges, must be registered and licensed under Singapore law. The applying companies must also meet anti–money laundering requirements. Recently, MAS has given the green light to Singapore-based fintech firms Paxos, Digital Treasures Center, and Hodlnaut.
Paxos is a blockchain exchange platform that offers trading and custody of digital assets and blockchain products in the US. The company also builds blockchain solutions for institutional customers, such as Bank of America, Credit Suisse, Interactive Brokers, PayPal, and Société Generale. With an MAS license, Paxos will be able to offer its tokenized assets and blockchain products and services to Singapore customers.
Digital Treasures Center operates on distributed ledger technology to provide technology solutions for various enterprises. Currently, the platform provides payment settlement, a debit card option, and digital wallet, and offers services such as account issuance, merchant acquisition, money transfer, e-money issuance, and digital payment token services. As soon as the full license is obtained, the company will be able to provide fiat-to-crypto pairing, meaning that it will be able to accept Bitcoin, Ethereum, and Tether, and convert them into SGD and USD.
Hodlnaut is a cryptocurrency platform that offers borrowing and lending services with interest of up to 12%. Besides these services, the platform also offers a token swap feature that allows exchanging of cryptocurrencies (e.g. from Bitcoin to Ether). This activity is, however, regulated by MAS and will be available only after the license from MAS is granted.
"While, operationally, things will not change from receiving the in-principle approval, consumers will have the peace of mind that we and others that will receive their in-principle approvals have met MAS's high standards."

Managing Director at Independent Reserve Singapore Raks Sondhi
Former Managing Director Sentenced for GST Evasion
On March 18, 2022, the Inland Revenue Authority of Singapore (IRAS) announced a case of severe tax offenses committed by the former managing director of Fabriglass Construction Pte. Ltd. The director was sentenced to 64 weeks of imprisonment and received a fine of S$1,005,073 after being found guilty by the Court.
During a routine audit, IRAS uncovered several serious tax offenses. The director was found guilty of Goods and Services Tax (GST) evasion for 3 quarters, from April 2016 to December 2016, with S$327,497 of total tax evaded. Additionally, the company wrongfully issued a tax invoice to its customer and unlawfully collected S$7,027 as GST when the company was not even a GST-registered business.
Under the GST Act, those who deliberately evade paying taxes, or assist others in evading tax, are commensurately liable to pay a penalty. The penalty is supposed to be three times the quantity of tax that was evaded, or jail time of up to 7 years, or both. It should be noted that IRAS encourages disclosure of past tax mistakes and may even mitigate the penalty while reviewing a particular case.
Tax compliance is a task that needs to be taken seriously, so make sure your tax issues are handled thoroughly. If you need any assistance with tax compliance matters, contact our team and we will be glad to help.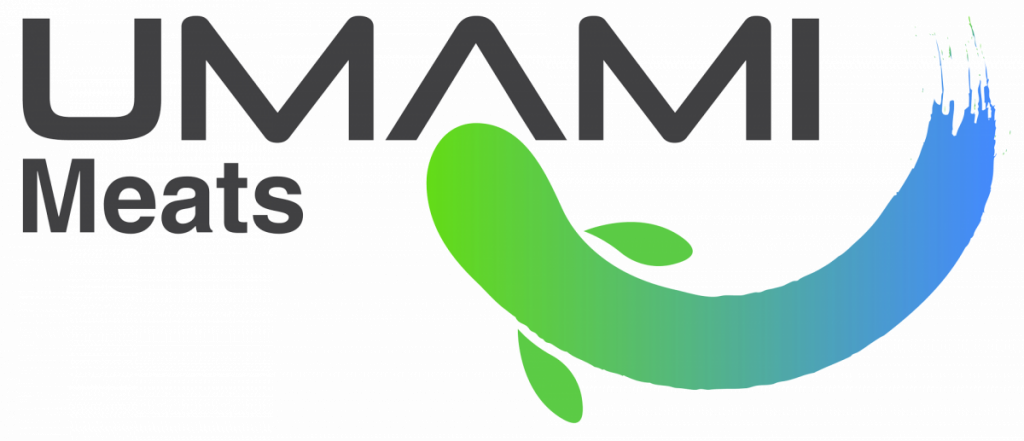 Singapore-Based Food Tech Startup Umami Meats Secures Pre-Seed Funding
Singapore-based food tech startup Umami Meats recently secured US$2.4 million in pre-seed funding. The pre-seed funding round was led by Better Bite Ventures and Genedant. Further participants were Katapult Ocean, CULT Food Science, Impact Venture, Plug & Play Ventures, Prithvi Ventures, The Yield Lab Asia Pacific, and Venture for America.
Umami Meats is developing cultivated sustainable seafood. The company aims at reducing the two trillion fish caught every year by producing plant-derived serum to enable cultivated seafood production. The company is working on using cutting-edge technology to extract stem cells from multiple fish species that have the potential to become muscle and fat in the future.
With the new funding, Umami Meats will scale and mature its production to enable a low-cost production system at price parity with ordinary seafood. The startup aspires to make Singapore the home of the world's premier technology platform for lowering the cost of large-scale cell-based manufacturing.

Fintech Startup Volopay Raises US$29 Million in Series A
Singapore fintech startup Volopay has raised US$29 million in a mix of equity and debt capital. The funding round was led by JAM Fund, including other participating investors such as Winklevoss Capital Management, Accial Capital, Access Ventures, Antler Global, and VentureSouq.
Volopay is a business-to-business corporate card and payable management company. Since the company was founded in 2019, it has raised approximately US$31.4 million. Volopay aims to transform the traditional business banking system by offering its clients the ability to control all their financial management issues in one place and without the limitations of traditional banks.
Currently, the company is operating in more than 100 countries and has over 700 customers, including Funding Societies, Zipmex, Moneysmart, Austrionova, and Smartkarma. The company has also grown to more than 150 employees.
Raised funding will be used to develop new technologies to enhance existing products. The company also plans to expand in Asia-Pacific, the Middle East, and North African regions, which will stimulate further expansion of the company's team in each of its new markets.

E-Commerce Startup Cococart Secures US$4.2 Million in Seed Funding
The Singapore-based e-commerce startup Cococart, established in 2020, recently raised US$4.2 million in seed funding. The funding was raised from Forerunner Ventures and Sequoia Capital. Other investors such as Y Combinator, Uncommon Capital, Soma Capital, Liquid 2 Ventures, Fitbit's James Park, and Curated CEO Eduardo Vivasare also participated. The raised funds will be used to expand their presence in other countries and stimulate further product development.
The company's main goal is to help businesses explore new online selling opportunities. Their platform allows merchants to set up an online store very quickly and without special technical knowledge. Currently, Cococart has offices in more than 90 countries worldwide and its customer base has grown to 20,000. The company's team now is working in 12 countries with 22 employees.
If you are thinking of setting up a startup in Singapore, contact our team for support and we will be happy to assist you with the company set up and ongoing compliance matters.
About CorporateServices.com
Headquartered in Singapore, CorporateServices.com, empowers global entrepreneurs with information and tools necessary to discover Singapore as a destination for launching or relocating their startup venture and offers a complete range of company incorporation, immigration, accounting, tax filing, and compliance services in Singapore. The company combines a cutting-edge online platform with an experienced team of industry veterans to offer high-quality and affordable services to its customers. Contact Us if you need assistance with setting up a new Singapore company or if you would like to transfer the administration of your existing company to us.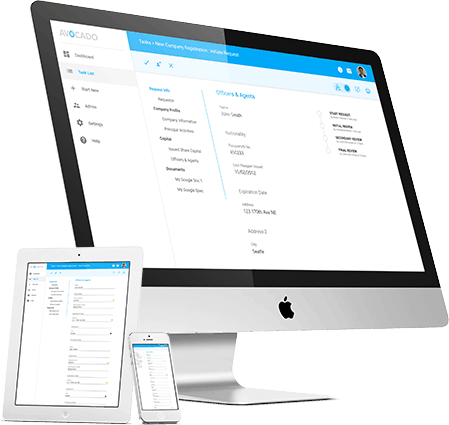 Considering Singapore?
Experienced team. Affordable cost. Online platform.
Interested?