Singapore stands tall as an unparalleled business destination, boasting an array of advantages that make it an optimal choice for company incorporation. With its strategic location, strong legal framework, and business-friendly policies, Singapore has consistently attracted enterprises seeking a solid foothold in Asia. Recognized for its connectivity, financial stability, and unwavering commitment to innovation, Singapore remains an attractive hub for businesses seeking strategic growth opportunities. With a history of leadership across various business domains, the realm of digital financial services and wealth management now joins Singapore's legacy of excellence.
Unveiling the Dynamics of Southeast Asia's Digital Economy
A recent report by Google, Temasek, and Bain & Company forecasts that Southeast Asia's digital economy is set to reach a remarkable US$100 billion this year. This significant milestone encompasses digital financial services, e-commerce, travel, online media, food, and transport sectors. The region's digital economy is also predicted to achieve a gross merchandise value of US$218 billion in 2023, marking an 11% year-on-year growth from 2022.
The report highlights digital financial services as a key driver, poised to constitute more than half of the region's overall transaction value. Notably, digital lending is highlighted as a primary catalyst for this growth. With high lending rates and burgeoning demand, underbanked consumers and small businesses actively participate in the digital economy, amplifying the impact of digital lending services.
Singapore's Leadership in the Digital Financial Landscape
Singapore leads in digital penetration across various sectors within Southeast Asia's digital economy landscape. With a 100% urban rate, complete internet saturation, and a robust physical infrastructure, Singapore's consumers exhibit the highest e-commerce penetration. Additionally, they demonstrate a remarkable willingness to invest in various digital services, such as online media.
Singapore already maintains a strong foothold in digital transformation, with a remarkable 90% of consumer payments executed digitally. Nevertheless, substantial opportunities exist, especially in the diversification of financial services, notably in wealth management and insurance.
Mr. Florian Hoppe, Bain & Company's partner and Asia-Pacific head of Bain's digital delivery platform Vector, emphasizes the potential growth in Singapore's digital financial services. He underlines the evolving opportunities in wealth management and digital banking, particularly fueled by the growing affluence and increasing digital familiarity in the country.
The report forecasts that Singapore is on the trajectory to become Southeast Asia's largest digital lending market from the present day through 2030. The report projects significant growth in Singapore's digital wealth market, surging from US$26 billion in 2023 to approximately US$150 billion by 2030. The infographic below illustrates the projected growth of digital services in Singapore.
The report indicates that Singapore's digital economy is expected to surpass its single-digit gross domestic product (GDP) growth, projected to achieve a remarkable 12% growth rate this year, reaching US$22 billion. Furthermore, this growth trajectory is anticipated to accelerate, reaching around US$30 billion by 2025.
Singapore's Role in Nurturing the Regional Digital Economy
Fock Wai Hoong, Temasek's South-east Asia head, underscores Singapore's pivotal role in nurturing the region's digital economy. Positioned as a tech hub and a regional conduit for funding and talent, Singapore's dynamic ecosystem fosters innovation, thereby propelling sustainable growth within the broader digital economy of the region.
Sapna Chadha, Google South-east Asia's vice-president, emphasizes the significance of enhancing digital adoption within businesses, including traditional financial institutions. Augmenting efforts in digitalization is anticipated to reinforce consumer trust, consequently igniting further economic expansion.
Challenges and Opportunities in the Funding Landscape
Amidst the overarching expansion, the report observed a decline in private funding in the region, reaching its lowest point in six years. This trend aligns with global shifts towards the escalation of capital costs and concerns spanning the funding life cycle.
These concerns encompass a broader correction in valuations compared to the peaks experienced in 2021, uncertainties surrounding the profitability of specific companies, and a challenging capital market environment.
Nevertheless, the report highlighted a significant increase in 'dry powder,' which denotes the portion of unallocated capital out of the total committed capital of a fund. Notably, this figure surged from US$12.4 billion in 2021 to US$15.7 billion by the conclusion of 2022, indicating the availability of ample resources.
This reserve of untapped funds signifies that there is substantial potential to propel the digital economy of Southeast Asia into the next phase of growth, as articulated in the press statement.
Travel and AI: Driving Factors of Growth and Future Outlook
Singapore, renowned as a pivotal business and transit hub, spearheaded a robust travel recovery. Among all Southeast Asian economies, Singapore experienced the most rapid resurgence in travel activities. Moreover, the nation has solidified its position as a central hub for major concerts, events, and business conferences, significantly contributing to drawing tourists to the region. The recovery of the travel sector has been instrumental in driving Singapore's growth, with e-commerce continuing to be a significant catalyst.
Moreover, the pivotal role of Artificial Intelligence (AI) in fueling growth cannot be overlooked. AI serves as a critical enabler, facilitating demand-supply matching on food delivery or transport platforms and unlocking new business models. Sapna Chadha, Google Southeast Asia's vice-president, highlights the significance of supporting digitalization in businesses, including traditional financial institutions. This step is crucial in strengthening consumer confidence and fueling further growth.
Final Word
In summary, Singapore's ascension as a leader in Southeast Asia's digital financial services and wealth management underscores its position as a hub for innovation, technological advancement, and business growth. With its robust digital ecosystem and conducive business environment, Singapore remains a compelling destination for entrepreneurs aiming to establish their presence in the heart of Asia.
How We Can Help
In this dynamic era of digital evolution, CorporateServices.com offers seamless company incorporation services in Singapore. Our expert guidance and comprehensive support empower businesses to harness the vibrancy of Singapore's ecosystem, fostering innovation and sustainable growth in the digital economy across the region. Contact us today to embark on your transformative business journey in this flourishing digital economy.
About CorporateServices.com
Headquartered in Singapore, CorporateServices.com, empowers global entrepreneurs with information and tools necessary to discover Singapore as a destination for launching or relocating their startup venture and offers a complete range of company incorporation, immigration, accounting, tax filing, and compliance services in Singapore. The company combines a cutting-edge online platform with an experienced team of industry veterans to offer high-quality and affordable services to its customers. Contact Us if you need assistance with setting up a new Singapore company or if you would like to transfer the administration of your existing company to us.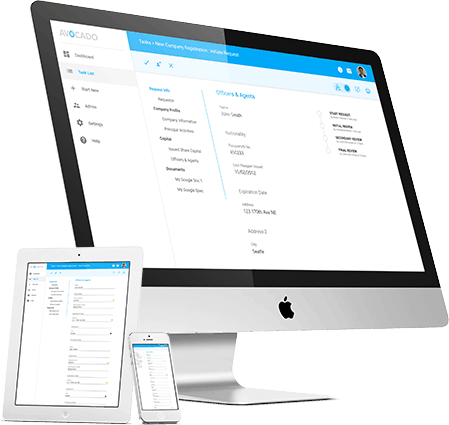 Considering Singapore?
Experienced team. Affordable cost. Online platform.
Interested?