Every country has a duty to confront threats that can compromise the integrity of the international financial system. Singapore, as one of the most important financial hubs in the world, takes this role extremely seriously. It has implemented comprehensive legal, regulatory, and operational measures to combat Money Laundering (ML) and prevent the Financing of Terrorism (FT). Recently, it has enacted new laws and filed criminal charges in prominent cases to demonstrate its no-nonsense commitment to implementing the Financial Action Task Force (FATF) recommendations.
Singapore's OECD and FATF Compliance
The two main intergovernmental organizations that coordinate the worldwide effort to combat money laundering and financing of terrorism are Organization for Economic Co-operation and Development (OECD) and Financial Action Task Force (FATF). Although separate organizations, the FATF Secretariat is located at the OECD.
In its September 2016 findings, FATF placed Singapore as one of the leaders in OECD's push for a clean financial sector, "… Singapore's AML/CFT coordination is highly sophisticated and inclusive of all relevant competent authorities. …" Out of 40 technical compliance ratings, the report found that Singapore was fully compliant in 18, largely compliant in 16, partially compliant in 6, and had no non-compliant ratings. In other words, Singapore is a country that has demonstrated effective and coordinated policies, preventive measures, and genuine commitment to FATF.
Closing the Remaining Gaps
Singapore continues to close the remaining FATF gaps by implementing new regulations. But it is doing so without creating a bureaucratic infrastructure that can stifle business and it remains one of the most startup friendly countries in the world. Mr. Christopher de Souza (a member of Singapore's parliament) has reiterated that "… clarity is important for compliance and effective regulation, yet it is vital that these new regulations do not unduly curb businesses' creativity when designing products."
"Successfully placing 'dirty' money into the service company, where it is layered with legitimate income and later integrated into the flow of money is considered to be one of the most common money laundering schemes."

– MAS Regulations
Here are the new regulations that Singapore has enacted:
Serious Crimes and Counter-Terrorism Bill: This bill was passed on November 19th, 2018. It increased some penalties and made it easier to prosecute money laundering linked to overseas crimes.

The fine for failing to file Suspicious Transaction Report (STR) was increased from S$30,000 to S$250,000 and/or three years of imprisonment.
The maximum penalties for "money mules" offense are now set to S$150,000 fine and/or three years of imprisonment.
Singapore courts can now decide based on the evidence presented by the prosecution and without having to rely on foreign governments or experts that an offense had been committed overseas. At the same time, another amendment makes it easier for local authorities to exchange financial intelligence with overseas authorities.

Precious Stones and Precious Metals (Prevention of Money Laundering and Terrorism Financing) Bill: This bill passed on January 14, 2019. It is an effort to boost Singapore's scrutiny of ML/FT using precious stones and metals. All regulated dealers of precious stones and metals, such as diamonds, jade, silver, and gold, will now have to register with the Ministry of Law.
Payment Service Bill: This bill was passed in January 2019; it regulates and consolidates all payment services in Singapore under one legislation and brings all payment activity under the supervision of the Monetary Authority of Singapore.
Monetary Authority of Singapore (MAS) has proposed two new notices that will update existing requirements and introduce new requirements regarding AML/CFT.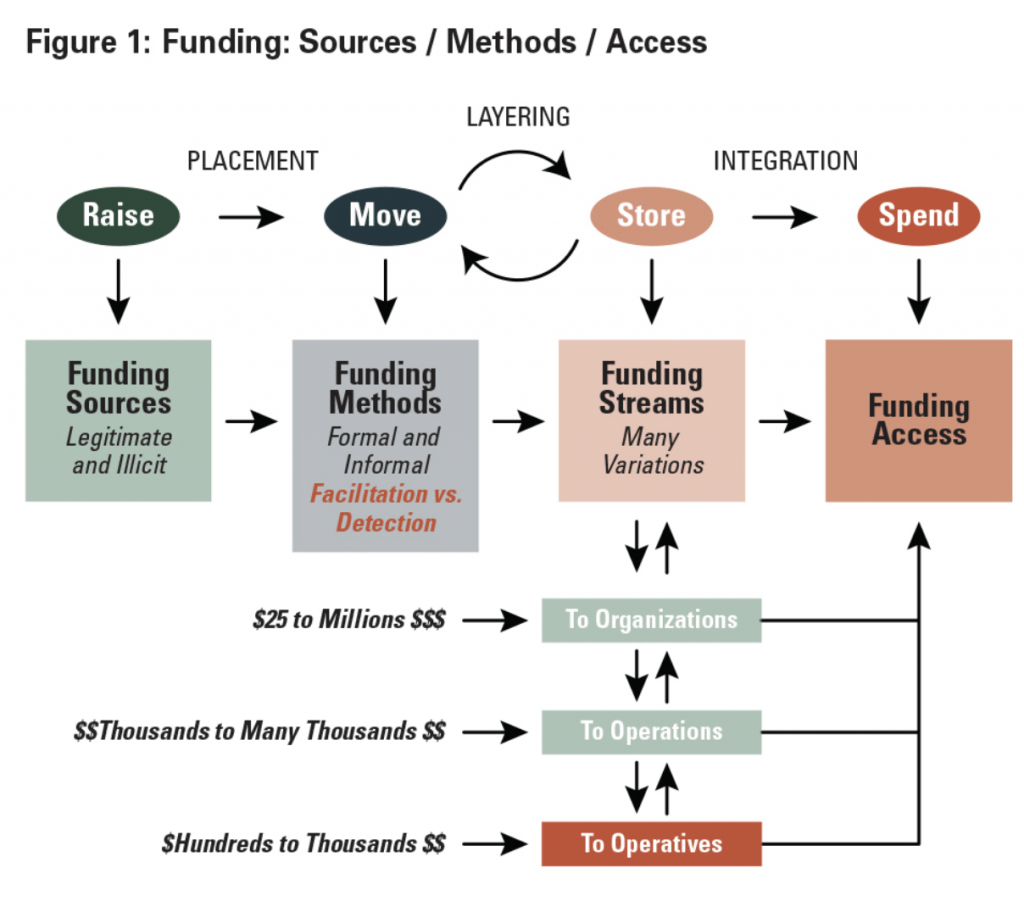 Singapore has proactively expanded its purview to include new financial innovations such as cryptocurrencies and virtual banks. Tharman Shanmugaratnam, Singapore's deputy prime minister and minister in charge of the central bank said:
"When it comes to money laundering or terrorism financing, Singapore's laws do not make any distinction between transactions effected using fiat currency, virtual currency or other novel ways of transmitting value… Hence MAS' AML/CFT requirements apply to all activities of financial institutions, whether conducted in fiat or virtual currencies."

– Tharman Shanmugaratnam, Deputy PM, Singapore
Prosecutions related to 1MDB Scandal
Malaysian Development Berhad (1MDB) scandal was one of the largest financial crimes in history. A total of $4.5B from the Malaysian Government's sovereign fund was misappropriated to buy luxury real estate, work of art, and fund the production of Hollywood movie "Wolf of Wall Street" (which ironically is a story of greed and financial fraud). The fraud was international in its scope and it involved individuals and entities from Singapore, United States, New Zealand, Switzerland, Malaysia and several other countries. A total of eight banks in Singapore were involved in what is known as "layering" of funds.
While the 1MDB investigation is still underway, Singapore has responded with alacrity to the crimes that have already been surfaced:
Eight banks have been fined nearly S$30 million.
Falcon, the Swiss bank involved in the 1MDB transactions, has been ordered to shut down its Singapore operation.
Jens Sturzenegger, Falcon branch manager, was arrested by the government's commercial affairs department.
The investigation is still underway and Singapore's Monetary Authority of Singapore (MAS) is fully committed to prosecuting the criminals. MAS director Ravi Menon said that Singapore had come a long way in straightening systems and processes to detect and prevent any illegal activities that might involve ML/FT.
"Combating the Financing of Terrorism involves investigating, analyzing, deterring and preventing sources of funding for activities intended to achieve political, religious or ideological goals through violence and the threat of violence against civilians."

– MAS Regulations
Other Prosecutions
In recent months, Singapore has pursued several other prominent prosecutions involving ML/FT crimes, for instance:
A Nigerian man involved in a scheme to swindle Citibank in New York City was jailed and fined by a Singapore court on May 16 for money laundering and other offences.
On April 15, the country's Ministry of Home Affairs (MHA) announced that a 35-year-old Singaporean man, Imran Kassim had been charged for providing money to ISIS.
In June 2019, MAS banned an employee of UBS for forging documents while performing background checks on foreign clients.
Kale Jagdish Purushottam, a private banker who forged the signatures of his clients, was jailed for 13 years.
But at the same time, Singapore has avoided the trap of excessive compliance bureaucracy. It continues to be one of the best jurisdictions for launching a new venture due to its pro-business policies, rational tax system, robust economy, and efficient process for incorporating and operating a company.
Related Links
About CorporateServices.com
Headquartered in Singapore, CorporateServices.com, empowers global entrepreneurs with information and tools necessary to discover Singapore as a destination for launching or relocating their startup venture and offers a complete range of company incorporation, immigration, accounting, tax filing, and compliance services in Singapore. The company combines a cutting-edge online platform with an experienced team of industry veterans to offer high-quality and affordable services to its customers. Contact Us if you need assistance with setting up a new Singapore company or if you would like to transfer the administration of your existing company to us.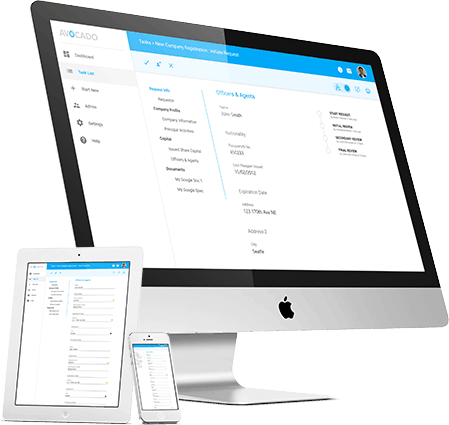 Considering Singapore?
Experienced team. Affordable cost. Online platform.
Interested?