In this post, we review some recent regulatory updates, the launch of new government services, and annual results of certain state incentives aimed at supporting SMEs. We also describe a few success stories of Singapore startups, winners of the FinTech award, and other business-related news that may be useful for Singapore business executives or investors.
Singapore continues to be a business, financial, and startup epicenter in Asia and the world. It has been consistently acknowledged as a global business hub with highly developed infrastructure, political stability, open business policies, a skilled workforce that is well-versed in English, and rigorous protection of intellectual property rights. Furthermore, Singapore firms can benefit from the country's generous tax system, wide network of agreements for avoidance of double taxation, and an attractive free-trade zones regime.
All of these factors have encouraged more than 537,000 business entities, including many of our clients, to register their ventures in the country. During December 2020 alone, 3,673 new companies were incorporated in Singapore. If you are also thinking about setting up your Singapore venture, please contact the CorporateServices.com team. We can provide support for executing your corporate plans and help you in operating your business in Singapore.
Startup update
Grab's fintech arm GFG raises US$300 million in Series A
Launched in 2018 in Singapore, Grab Financial Group (GFG) is the fintech arm of the Southeast Asian ride-hailing giant Grab. The firm provides a suite of financial products in insurance, lending, wealth management, and payments.
In January 2020, the company announced it had raised over US$300 million in the Series A round. It was led by Korean asset management company Hanwha Asset Management, with other investors such as K3 Ventures, GGV Capital, Arbor Ventures, and Flourish Ventures joining.
The new funds will go towards expanding its team and increasing "more affordable, convenient, and transparent" financial solutions in the region, the company said in a statement.
iSTOX closes US$50 million in Series A round
Founded in 2017, iSTOX is a Singapore Exchange-backed digital securities platform. This financial technology company is regulated by the Monetary Authority of Singapore (MAS) as a multi-asset platform for the issuance, custody, and secondary trading of digital securities.
In January 2020, the firm announced it had closed its US$50 million Series A funding round. New investors such as the VC arm of Japan Investment Corporation, JIC Venture Growth Investments (JIC-VGI), the government-owned Development Bank of Japan, Japan's Juroku Bank, and Mobile Internet Capital (MIC) joined in the latest round of financing. Existing investors SGX, Japan's Tokai Tokyo Financial Holdings, and Korea's Hanwha Asset Management also made fresh investments.
The new funds will be utilised to bankroll the expansion of iSTOX's geographical footprint and investment offerings. The platform will roll out private issuances by blue-chip issuers for individual investors, and expansions in China will continue. The company is also seeking issuance deals involving Europe and Australia.
Volopay, startup providing expense-tracking solutions, raises US$2.1 million
Started in 2019, Volopay is a Singapore startup providing expense-tracking solutions to enterprises. The firm developed an all-in-one platform that combines expense approvals, corporate cards, bill payments, expense reimbursements, credit, cashback, and accounting automation.
In January 2020, the firm closed a seed-funding round of US$2.1 million. The investment round was led by Tinder founder Justin Mateen. Other investors joining the round were Soma Capital, CP Ventures, Y Combinator, VentureSouq, the founders of Razorpay (Shashank and Harshil), Antler, and other prominent angel investors.
Volopay plans to use the new funding for hiring, product development, and international expansion, and to build new strategic partnerships.
Singaporean blockchain startups showcasing at Algorand Asia Accelerator's demo day
LongHash Ventures is a global blockchain accelerator and VC fund headquartered in Singapore. The firm holds an annual competition for tech firms: Algorand Asia Accelerator. This is a 3-month programme that provides selected startups with US$15,000 in seed funding. In addition, the startups are provided with end-to-end support in strategy formulation and go-to-market execution, as well as subject matter guidance across technology, mentorship, token economics, marketing, and fundraising.
On Algorand Asia Accelerator's demo day, which took place on January 22, LongHash Ventures announced 10 startups that would participate in the programme. Of the 10 winners, 3 are from Singapore: DEXTF, EasternBlu, and MugglePay. The remaining teams come from Australia, Europe, and the USA.
Business update
Launch of CheckSafe
On January 21, 2021, the Ministry of Manpower launched a new government service called CheckSafe. This platform enables users to check and compare construction companies' safety track records.
CheckSafe can help users make more informed choices about contractors and partners, based on their Workplace Safety and Health (WSH) performance. Via the platform you'll be able to see information about:
Injury data, e.g. number of fatal injuries.
Enforcement data, for example stop-work orders, demerit points issued, placement on the Business Under Surveillance (BUS) Programme, conviction records, etc.
You can try the CheckSafe service.
Over S$1 billion Wage Credit Scheme payouts in 2020
The Wage Credit Scheme (WCS) supports businesses embarking on transformation efforts and
encourages employers to share productivity gains with workers by co-funding wage increases.
In 2020, two rounds of WCS payouts were disbursed — the usual main payout in March 2020, and a supplementary payout in June 2020 arising from the increase in co-funding ratio and qualifying wage ceiling announced at the Unity Budget. The payouts amounted to over S$1 billion for more than 95,000 employers.
The next tranche of payouts will be available for eligible companies in March 2021 for qualifying wage increases in 2020. Employers do not need to apply for WCS payouts. Eligible firms will automatically be notified by the end of March 2021 of the amount of WCS payouts to be received. You can find more info on the WCS.
Singapore exports grow in 2020 despite COVID turmoil
Singapore's exports grew 4.3% during 2020 despite the economic recession caused by the lockdown, thanks to persistent global demand for semiconductors and pharmaceuticals that are the country's key export products.
In December 2020, exports of electronics products increased 13.7%, backed by integrated circuits as well as computer parts — demand for which is rising alongside accelerated digitalization during the pandemic. Semiconductor demand is projected to increase in 2021, according to the World Semiconductor Trade Statistics, which would continue to help Singapore's exports.
Moreover, information published on January 18, 2020, by Enterprise Singapore shows the benchmark non-oil domestic exports — total exports minus oil and re-exports — for 2020 came to S$172 billion, up from S$165 billion in 2019.
Find more information on Singapore's external trade performance.
Winners of the 2020 Global FinTech Innovation Challenge
The Monetary Authority of Singapore (MAS) has announced the results of the MAS Global FinTech Innovation Challenge 2020. This programme comprises 2 distinct competitions: MAS Global FinTech Hackcelerator and MAS FinTech Awards, with a total cash prize of S$1,750,000.
Under the theme of "Building Resilience, Seizing Opportunities, Emerging Stronger," three winners for the Global FinTech Hackcelerator and 12 winners for the MAS FinTech Awards have been selected for their solutions that address the challenges faced by the financial industry due to the COVID-19 pandemic and climate change. Both awards were handed out at the Singapore FinTech Festival x Singapore Week of Innovation and TeCHnology (SFF x SWITCH) 2020. You may find the list of the winners and the details on this programme on MAS' website.
Regulatory update
Revised penalty framework for Annual Lodgments
Singapore legislation obliges all companies, Variable Capital Companies (VCCs), and Limited Liability Partnerships (LLPs) to file annual lodgment, including annual returns and annual declarations with ACRA, within a prescribed timeline. A late lodgment penalty is imposed for the late filing of annual returns or annual declarations.
Recently ACRA has revised the penalty framework for late annual lodgments with a simplified 2-tier penalty, to take effect from April 30, 2021. This is part of ACRA's ongoing efforts to make compliance simple and to encourage companies to take their statutory obligations on annual reporting seriously. There is no change to the current penalty framework for ad hoc filings.
Under the revised regulations, all Singapore-incorporated companies, VCCs, and LLPs will have a late lodgment penalty of S$300 imposed if the annual return or annual declaration is filed within 3 months after the filing due date, or S$600 if the delay is more than 3 months.
Amendments to the Payment Services Act
On January 4, 2021, the Singapore Parliament passed the Payment Services (Amendment) Bill, which introduces new measures to regulate cryptocurrencies. In particular, the new regulations widen the definition of "digital payment token services," to regulate activities of virtual asset service providers in line with new standards adopted by the Financial Action Task Force to counter money laundering and financing of terrorism. The amended act also expands the definition of "cross-border money transfer services" to include transmission of money between two countries, arranged by a payment service provider in Singapore, to prevent money laundering, terrorism financing, and reputational risks to Singapore. Furthermore, the bill aims to enhance the powers of the MAS by allowing it to impose regulatory measures on service providers that facilitate the use of cryptocurrencies, even if they do not possess the funds or digital payment tokens involved. Refer to the MAS website for more information on the new bill.
SMEs significantly affected by COVID-19 can start renegotiating certain contracts
Small businesses and individuals who have experienced a significant impact from COVID-19 and need to review their business models and contractual obligations can benefit from the new Re-Align Framework introduced by the Ministry of Law, starting January 15, 2021.
The new programme will provide a quick and fair way for businesses to realign their contracts with current business conditions, by allowing selected contracts to be renegotiated through mutual agreement between the counterparties. If they are unable to agree, the contract may be terminated within the provided parameters. Businesses will remain liable for outstanding obligations but will not need to pay early termination penalties.
To be eligible, companies should meet the criterion of at least a 70% decrease in monthly average gross income from July to December in 2020 compared to 2019. Firms must send a notice of negotiation to the counterparty by February 26, 2020, if they want to renegotiate, together with documents proving that they qualify to enter renegotiation. You can find more information on the new framework.
About CorporateServices.com
Headquartered in Singapore, CorporateServices.com, empowers global entrepreneurs with information and tools necessary to discover Singapore as a destination for launching or relocating their startup venture and offers a complete range of company incorporation, immigration, accounting, tax filing, and compliance services in Singapore. The company combines a cutting-edge online platform with an experienced team of industry veterans to offer high-quality and affordable services to its customers. Contact Us if you need assistance with setting up a new Singapore company or if you would like to transfer the administration of your existing company to us.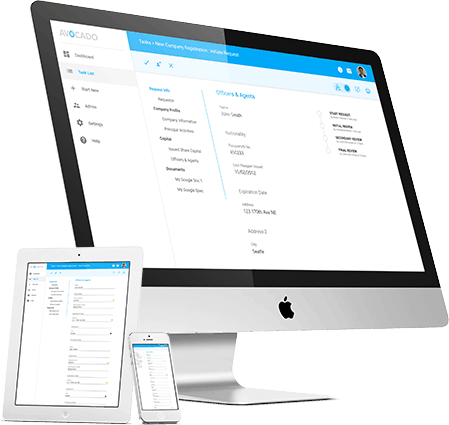 Considering Singapore?
Experienced team. Affordable cost. Online platform.
Interested?