In recent months, a number of prominent Indians (such as, FlipKart founder Binny Bansal) have disclosed plans to shift their operations to Singapore. We recently published an article that describes the various ways in which a Singapore company can be useful for clients from India. The article summarises information that we have developed based on our experience working with India-based clients and companies.
India and Singapore have a similar cultural and historical background, but they have followed very different paths to economic development since their independence. While India is a large, lumbering economy that continues to suffer from nepotism and poor infrastructure, Singapore has quickly moved into the top ranks of world's well-run, modern countries. It is often cited as an example of political stability, rule of law, and multicultural harmony. Consequently, a number of Indians have either immigrated to Singapore or established strong economic relations with the country. While their motivations for doing so are varied, Singapore's business-friendly system, its "soft-touch" regulatory framework, excellent education system, high quality of life, no tax on dividends, no tax on capital gains, vast double-taxation avoidance tax-treaty network, and low corporate tax rates are often cited. You can find a comprehensive review of Singapore's advantages in our article.
The new article provides guidance on various scenarios in which a Singapore incorporated company can be useful for an Indian entrepreneur. Some of these are:
In summary, Singapore is a superb choice to launch your business venture, particularly if you are based in India. With its supportive business environment, efficient tax system, and rich culture, it offers outstanding opportunities for your growth and success. Furthermore, the process of incorporation of a new Singapore company is simple and inexpensive. You can review our guidelines for incorporating a Singapore venture by a foreigner to learn how quickly a new company can be registered.
If any of the scenarios described in our article are suitable for your situation, please contact us. We will be happy to review your needs and assist you with the setup of a suitable new Singapore company or the transfer of your existing company's administration to us.
About CorporateServices.com
Headquartered in Singapore, CorporateServices.com, empowers global entrepreneurs with information and tools necessary to discover Singapore as a destination for launching or relocating their startup venture and offers a complete range of company incorporation, immigration, accounting, tax filing, and compliance services in Singapore. The company combines a cutting-edge online platform with an experienced team of industry veterans to offer high-quality and affordable services to its customers. Contact Us if you need assistance with setting up a new Singapore company or if you would like to transfer the administration of your existing company to us.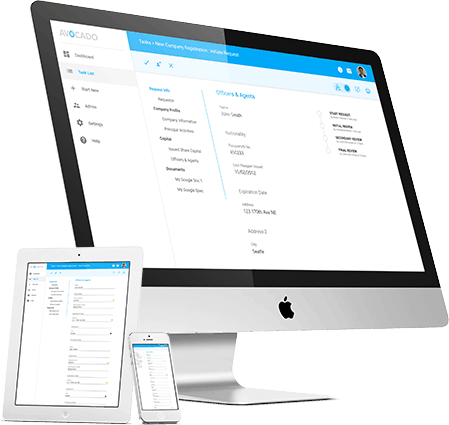 Considering Singapore?
Experienced team. Affordable cost. Online platform.
Interested?