Starting today, Singapore-based startups have a new forum where they can connect with potential investors. The initiative was launched jointly by the Monetary Authority of Singapore (MAS) and Enterprise Singapore – the government agency that advocates for companies incorporated in Singapore. Called Deal Fridays, the initiative will conduct deal-making sessions for the next 19 Fridays, beginning on June 21 and ending on October 25. The end of this year's sessions will coincide with launch of Singapore Week of Innovation and Technology which will be held from November 11 through 15 this year.
Events will be held from 2 pm to 5 pm every Friday. The address of the venue will be shared only with participants who register for the events. Deal Fridays aims to create a forum where investors and startups of a specific industry can efficiently find each other and make deals. These curated sessions will encourage intimate 1-on-1 conversations so that participants can find and make actionable decisions about their next investee or investor.
Each session will be organized for a specific sector such as banking and finance, fintech, transport and mobility, advanced manufacturing, etc. Once registered, participants will be invited to join the Deal Fridays which best fit their business model, growth stage and investment needs. After registration, participants will also be able to connect with all other companies and investors registered for the same Deal Fridays.
Upto 40,000 startups registered in Singapore are likely to benefit from the event. According to Sopnendu Mohanty, Chief FinTech Officer at MAS, "MAS hopes to close up to SGD 1 billion in capital [investment] and … position Singapore as the place to raise global capital for startups." Singapore is well on its way to becoming a leading international innovation hub where the startup ecosystem works synergistically and brings together various participants in a self-reinforcing virtuous cycle. Towards that end, it has implemented several initiatives that encourage the formation of innovative new businesses in the country. Recently, it announced the allocation of SGD 724 million to invest in startups in emerging areas such as artificial intelligence and creation of cell-based cultured meat.
The Deal Fridays initiative is one more example of the welcome mat the country extends to startups. It is also another reason for global entrepreneurs to seriously consider Singapore as the place to launch their next venture; and when they do, we are here to guide and facilitate that move.
About CorporateServices.com
Headquartered in Singapore, CorporateServices.com, empowers global entrepreneurs with information and tools necessary to discover Singapore as a destination for launching or relocating their startup venture and offers a complete range of company incorporation, immigration, accounting, tax filing, and compliance services in Singapore. The company combines a cutting-edge online platform with an experienced team of industry veterans to offer high-quality and affordable services to its customers. Contact Us if you need assistance with setting up a new Singapore company or if you would like to transfer the administration of your existing company to us.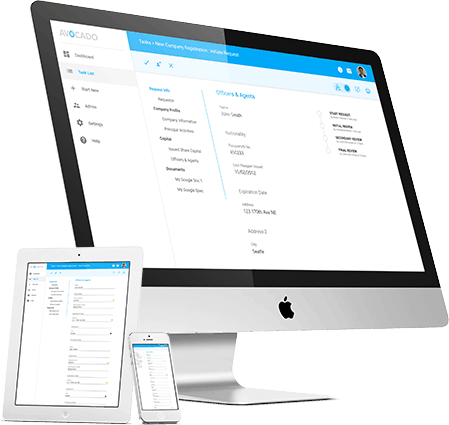 Considering Singapore?
Experienced team. Affordable cost. Online platform.
Interested?