Several new compliance initiatives were announced by the Chartered Secretaries Institute of Singapore and the Accounting and Corporate Regulatory Authority (ACRA) at two joint sessions in February. These include implementing a central, non-public register of company controllers and proposed legislative amendments that would require companies to disclose the particulars of nominators who use nominee shareholders. This is in addition to the existing requirements for companies and LLPs to maintain a register of controllers at their registered office address. The registered filing agents of the companies will be required to lodge the relevant information with ACRA via BizFile+ when the service is launched in July 2020.
The Government's reasons for implementing these initiatives are the following:
The register of company controllers will make money-laundering schemes involving corporate entities more difficult;
The information gathered will enhance international efforts to achieve transparency of ownership and control of companies around the world; and
Law enforcement bodies will be able to make beneficial use of this ownership information.
What is the current situation?
Since 2017, Singapore companies and LLPs are required to keep a Register of Registrable Controllers internally at their registered offices, or with a registered filing agent on their behalf, which ACRA can check on demand.
Singapore's Companies Act currently has a provision that gives ACRA powers to maintain a central register of controllers of companies and foreign companies, once it has published a notification to do so in the government's official gazette. There are plans to issue such a notification, and it will then become compulsory to submit the Register to ACRA electronically and to keep it updated.
What is the Register of Registrable Controllers?
The Register of Registrable Controllers is a private company document listing all controllers and beneficial owners of a company. It is not available to the public. The Register must include the beneficial owners' names and identifying details, as well as information about their citizenship or places of registration in the case of legal entities.
The term controller refers to an individual or legal entity that has a "significant interest" or "significant control" over your company. Controllers have an obligation to provide their data for the Register.
A controller with "significant interest" is a person who:
Holds 25% or more of the shares; or
Holds 25% or more of the total voting power; or
Has a right to 25% or more of the capital or profits in a company without share capital.
A controller with significant control is a person who:
Сan appoint or remove directors with a majority of voting rights; or
Holds over 25% of the voting rights; or
Has significant influence or control over the company.
All local and foreign companies as well as Limited Liability Partnerships (LLPs) must keep such a Register, which should be prepared within 30 days of the company's incorporation.
What's included in the changes?
All locally incorporated companies, foreign companies, and LLPs, including dormant companies and businesses going through winding up, striking off, receivership, or judicial management, are required to:
Maintain and update their Register for Registrable Controllers; and
Submit this document to ACRA and update the regulator on any changes in status or particulars of the controllers.
If a company fails to comply with the new requirements, the company and every officer who is in default will be guilty of an offence and each will be liable to a fine of up to SGD $5,000 per violation.
What entities are exempt?
In most cases, legal entities that have already provided their Register to ACRA do not have to take any additional steps:
Public companies and LLPs listed on approved Singapore exchanges and abroad;
Financial institutions;
Government-owned companies and LLPs;
LLPs where all partners are exempted;
Subsidiaries of the exempted companies.
What information will be submitted to ACRA?
The Register of Registrable Controllers submitted to ACRA must include the following info:
For individuals:
Full name;
Aliases, if any;
Residential address;
Nationality ID or passport number;
Date of birth;
Date of becoming a Controller of the company;
Date of ceasing to be a Controller, if applicable.
For legal entities:
Name;
Unique entity number, if any;
Registered office address;
The jurisdiction where the company is registered and under which law;
Name of the authority that registered it;
ID given to the company;
Date of becoming a Controller of the company;
Date of ceasing to be a Controller, if applicable.
The records submitted will not be made public; the company and its controllers are protected from such disclosure. But ACRA, as well as other government agencies, will have access to the information and the right to administer or enforce related laws.
About CorporateServices.com
Headquartered in Singapore, CorporateServices.com, empowers global entrepreneurs with information and tools necessary to discover Singapore as a destination for launching or relocating their startup venture and offers a complete range of company incorporation, immigration, accounting, tax filing, and compliance services in Singapore. The company combines a cutting-edge online platform with an experienced team of industry veterans to offer high-quality and affordable services to its customers. Contact Us if you need assistance with setting up a new Singapore company or if you would like to transfer the administration of your existing company to us.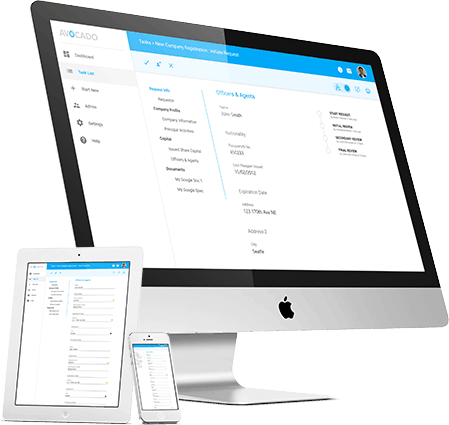 Considering Singapore?
Experienced team. Affordable cost. Online platform.
Interested?