Singapore's Corporate Regulator (ACRA) maintains a public register of all companies incorporated in the country. From this register, the profile information for any company can be purchased by anyone for a nominal fee. The company profile data includes the address of the company's shareholders, officers, and directors. While such an open approach promotes transparency in Singapore's corporate landscape, ACRA has received some criticism for the public disclosure of residential addresses of individuals simply because they are affiliated with a company.

To address these concerns, ACRA introduced new regulations about three years ago which allow individuals to provide an alternate address for their residential address that is to used in the company's profile stored within the ACRA register. This option is not well-known and as a result not many individuals make use of this provision.

The address rules apply equally to Singaporeans as well as foreigners who are affiliated with a Singapore company. If the residential address is not protected, firms who purchase company profile information in bulk can then resell the residential address to bulk marketing firms. But more importantly, the residential address is also available to an unhappy customer, business competitor, employees or adversarial lawyers who can misuse it.

Protecting Your Residential Address

The directors, CEOs, and company secretaries of Singapore company can provide an alternate address and inform ACRA to use the alternate address in all public disclosures of the company profile. The alternate address will be available to the public and the residential address (which must still be registered with ACRA) will be confidential and listed only on ACRA's internal records.

The alternate address must satisfy the following requirements:

Each individual can register only one alternate address.
The alternate address must not be the residential address of the individual.
The person must be reachable at the alternate address. Please note that this is a very important requirement and any violations of this requirement can result in penalties.
The alternate address cannot be a post office box number.
The alternate address must be located in the same jurisdiction as the individual's residential address. For example, if you live in France then the alternate address you provide must also be in France.
If the individual cannot be contacted at the alternate address registered with ACRA, it is considered to be a serious ACRA violation. It may result in A) a fine of up to SGD10,000, or B) imprisonment for a period not exceeding two years, or C) both. Furthermore, the alternate address may be removed from the registry and the residential address may be made public instead. In addition, the individual will not be allowed to register an alternate address for three years.
If you are planning to register a Singapore company and don't want your home address to be disclosed to the general public for privacy reasons, ask your corporate service provider to list an alternative address for you but where you can still be reached at.
About CorporateServices.com
Headquartered in Singapore, CorporateServices.com, empowers global entrepreneurs with information and tools necessary to discover Singapore as a destination for launching or relocating their startup venture and offers a complete range of company incorporation, immigration, accounting, tax filing, and compliance services in Singapore. The company combines a cutting-edge online platform with an experienced team of industry veterans to offer high-quality and affordable services to its customers. Contact Us if you need assistance with setting up a new Singapore company or if you would like to transfer the administration of your existing company to us.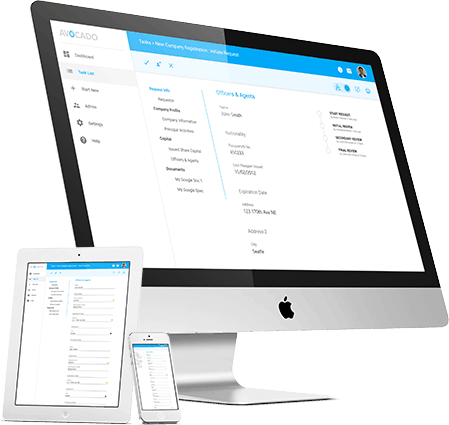 Considering Singapore?
Experienced team. Affordable cost. Online platform.
Interested?