The recent news about a corporate service provider who cheated on KYC checks of banks by hiding the ultimate beneficial owners of companies highlights the severity of the risks in choosing a corporate secretarial firm for your Singapore company. Not only persons engaged in such deceitful activities can face jail time, but it can also create a lot of bad publicity for you if you had entrusted such a corporate secretarial agent to handle the administration of your Singapore company.
It is important to pick a trusted and reputable firm as your corporate service provider. Unfortunately, not all players in Singapore's corporate service provider market fit this description. Cases of poor service and outright fraud are not uncommon.  Either due to incompetence or due to malice, sometimes these companies provide advice to their clients that may not be in full compliance with the law thereby exposing the client to legal jeopardy, fines, and — in some cases — imprisonment. You should be careful while selecting your corporate services provider and work only with reputable firms.
Main responsibilities of a company secretarial firm
The Accounting and Corporate Regulatory Authority (ACRA) requires every Singapore company to appoint a corporate secretary within six months of the company's incorporation. A key requirement is that the appointee must reside in Singapore. Besides, the sole director of the company is not eligible to act as a company secretary concurrently.
The company secretary is an important position for the compliance obligations of an organization. This role requires a wide range of skills and deep expertise in corporate law, finance, and governance. For a comprehensive guide on the role of a company secretary, please check roles and responsibilities of a Singapore company secretary.
A recent survey by Grant Thornton demonstrates that the responsibilities of the company secretary have increased significantly in scope due to the enhanced corporate regulations and the associated compliance burdens imposed on the company secretary.
The company secretary acts as "the conscience" as well as "the class monitor" of the company. Among the main responsibilities of a company secretary are the following:
Scheduling, organizing, and maintaining the necessary protocols for key meetings of the company.
Guiding the chairman and the board on their responsibilities according to the applicable rules and regulations and ensuring that those responsibilities are correctly discharged.
Ensuring accountability and transparency in the functioning of the company.
Ensuring effective information flows within the board and its various committees and between senior management and the non-executive directors.
Liaising with auditors, lawyers, tax advisers, bankers, and shareholders on board governance.
Developing and overseeing systems that ensure that the company complies with all applicable codes and its legal and statutory obligations.
Monitoring changes in the relevant legislation and taking suitable actions.
Ensuring that adequate management procedures exist for facilities, HR, insurance, investor relations, pension administration, premises and share registration.
The company secretary is responsible for keeping its records in order — these include incorporation papers, director's resolutions, shareholder agreements, and annual financial statements, and the various company registers. The secretary is also responsible for ensuring the filing of returns with ACRA, and keeping an up-to-date Bizfile. In case ACRA does not receive a company's annual financial reports, it is the company secretary they will contact.
How to choose judiciously
A company secretary is "a person who is required to have the corresponding knowledge and experience to discharge the functions of the secretary of the company". But the job requires many other skills as well.
Combination of skills
The role of a corporate secretary requires strong skills in:
Organizational knowledge management
Effective communication
The ability to assess and make sound judgements, often in circumstances involving conflicting issues and interests
An eye for detail
Planning
Understanding of the regulatory environment and its trends.
Tech-savviness
It is important to ensure that your corporate secretary stays abreast of technological advances since ACRA has computerized nearly all of its operations. Many secretarial service providers still use paper-based registers and physical signatures to execute company resolutions. This approach results in higher costs, more errors, and inefficient time management. By leveraging technology, nearly all corporate compliance tasks can be streamlined through a paperless system. Creation, signature execution, distribution, and archival of board documents should all be done electronically, paper-based systems belong to the dust heap of history. Specialized systems, such as Corporate Services Platform, automate the complete life cycle of the key workflows involved with company incorporation, administration and compliance. If your company secretary is well-versed in such a system, that can dramatically improve the cost, service time, and quality of your company's compliance management.
Prompt and professional communication
The need to advise the board on governance issues demands someone who is proactive and has the self-confidence to challenge incorrect decisions of the board. The secretary also needs to be discreet since he or she is likely to be privy to the board's sensitive discussions. Strong communication skills are a prerequisite to ensure that important information is conveyed and received without misunderstanding or confusion.
Don't fall for sales gimmicks
Some corporate service providers use gimmicky pricing techniques to allure customers. Initially, you may be enticed by a low price, but afterwards, you will likely face ancillary fees and hidden charges that were not disclosed to you upfront. Furthermore, the firm may provide poor service and skimp on customer service to make up for its low initial cost — when you need answers to key questions about your company, you may be left to the mercy of automated bots that provide canned replies. This can be a frustrating experience for clients and can lead to compliance risk for your company.
Amazing team, fantastic platform and superb service!
Amazing team, fantastic platform and superb service! I learned my lesson the hard way - incorporated with another company, got frustrated with their poor service, legacy systems and silly automated bots, then switched to CorporateServices.com. Should have started here.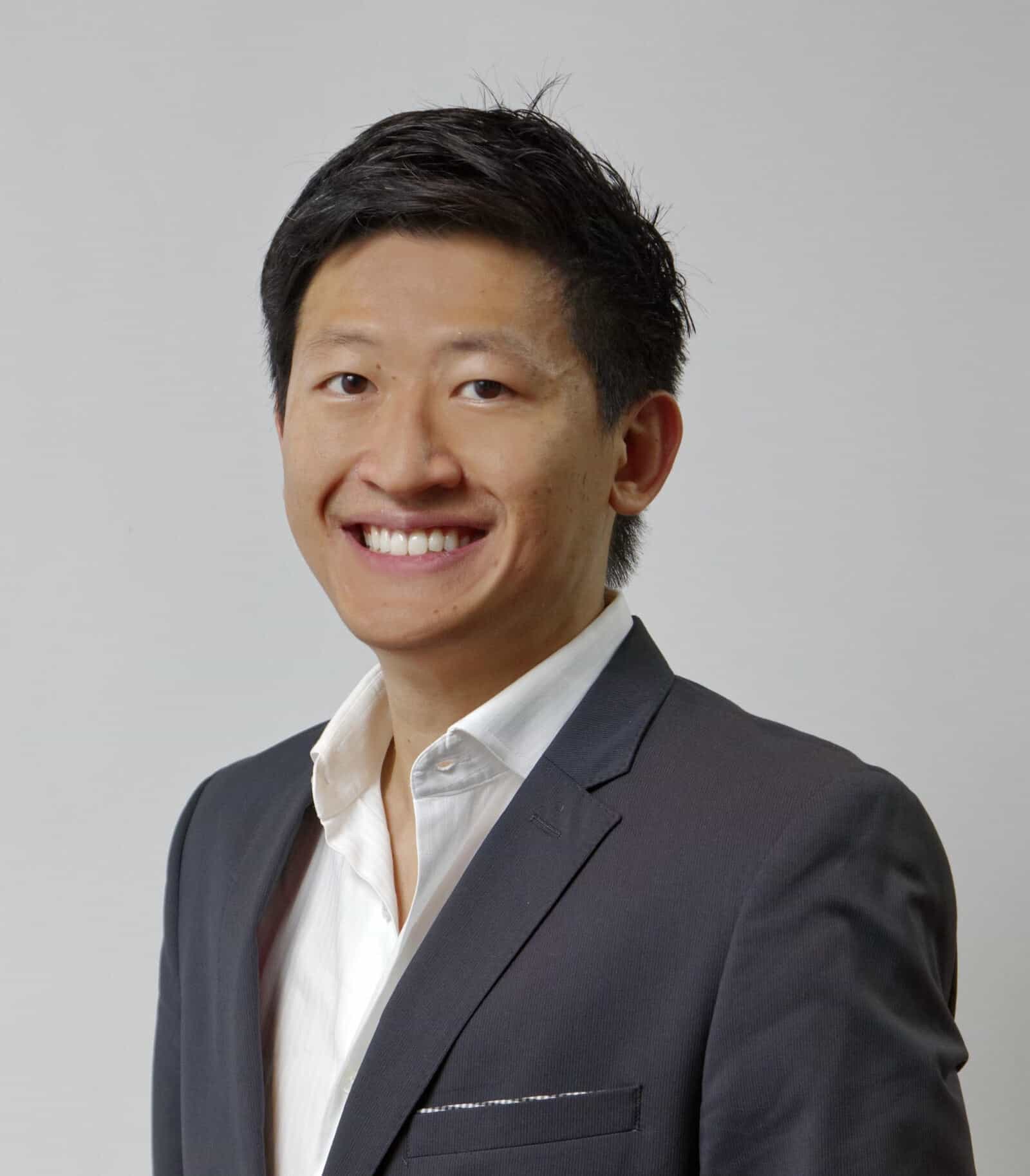 Ensure that all costs are disclosed upfront to you, the fee amounts are clearly communicated, and there are no hidden charges or surprises down the line.
If you are experiencing poor quality of secretarial service and frequent additional charges, that is a red flag; consider changing your current corporate service provider.
Other reasons to change your current corporate secretary
The main reason to change the company secretary is the lack of secretarial professionalism. In particular:
Failure to tend carefully to the interests of various stakeholders.
Penalties and fines that a corporate secretary should have prevented.
Not providing prompt responses to the queries from authorities.
Failure to communicate the information that the board needs.
Filing documents with authorities without making an appropriate resolution.
Incorrect year-end selection. A company secretary should ensure that a correct year-end is established so that the company could maximize tax benefits.
Inability to comply with any provisions of the Companies Act.
Non-compliance with the Companies Act is a serious matter and can lead to significant fines and penalties. Each year, the Accounting and Corporate Regulatory Authority (ACRA) issues nearly 10,000 penalties to various companies for non-compliance with the law, due to the "ignorance" or "lack of awareness".
Step-by-step procedure of appointing your new company secretary
The first task is to find a suitable company secretary. Keep the above points in mind as you make the decision. Then, you should make sure that the changing your company administrator will not interfere with any of the deadlines for ACRA filings or AGM preparation.
The new corporate secretary will manage the transfer process and will prepare all required documents to effectuate a) the resignation of the old secretary and b) the appointment of the new one.
Generally, the resignation procedure consists of the following steps:
Resignation letter, that has to be signed by the previous secretary
Directors' Resolutions in Writing ("DRIW") to note the appointment of the new secretary and resignation of the previous secretary
Filing a cessation of company secretary with ACRA using BizFile within 14 days of the resignation.
The appointment process includes three steps:
Board resolution that memorializes a vote by the directors of the company to appoint a new officer
Form 45B, which is a consent to act as a Secretary signed by the appointee
Filing an appointment of company secretary with the Accounting and Corporate Authority (ACRA) using BizFile.
Conclusion
Due to the significance and complexity of the secretary's role, finding a competent and trustworthy corporate secretarial firm is an important task that should be undertaken with attention and consideration. You should make a holistic assessment of cost-effectiveness, professionalism, and technological sophistication. In addition, you should be fully aware of what is included in the cost and what will be paid separately. Many corporate service providers will offer gimmicky promotions to entice you to sign up for a low-ball initial cost. But they provide poor service in the long run or add on additional costs.
You should consider CorporateServices.com as an option for your corporate secretary needs. Read the feedback from existing customers and the profile of the firm's team to get assurance that you will be in good hands over the long term.
About CorporateServices.com
Headquartered in Singapore, CorporateServices.com, empowers global entrepreneurs with information and tools necessary to discover Singapore as a destination for launching or relocating their startup venture and offers a complete range of company incorporation, immigration, accounting, tax filing, and compliance services in Singapore. The company combines a cutting-edge online platform with an experienced team of industry veterans to offer high-quality and affordable services to its customers. Contact Us if you need assistance with setting up a new Singapore company or if you would like to transfer the administration of your existing company to us.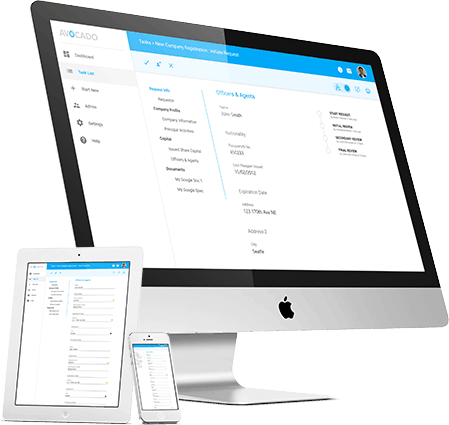 Considering Singapore?
Experienced team. Affordable cost. Online platform.
Interested?