The Accounting and Regulatory Authority of Singapore (ACRA) is the government agency that oversees the registration and regulations of all Singapore companies. While ACRA works hard to make it easy for companies to operate in Singapore, it is nevertheless important for companies to follow its guidelines strictly.
To help you avoid problems, delays, or penalties associated with the ongoing administration of your company, this post provides a list of the most common compliance issues that could land a company in trouble with ACRA.
1. Failing to maintain statutory records
Singapore companies are required to maintain detailed and official records (called Statutory Records) that prove that the company itself is a valid legal entity, and can validate claims of share ownership and other information relating to the company directors, secretary, and shareholders. Furthermore, companies are required to keep such records up to date and notify ACRA of any changes, such as when a director is removed or a new company auditor has been appointed.
Examples of Statutory Records include:
Register of Shareholders
Register of Directors, Secretaries, CEOs and Auditors
Register of Nominee Directors
Register of Controllers
Register of Company Charges
Register of Debenture Holders
Minutes Book
Failure to create and maintain these records can result in fines of up to S$5,000 per violation in addition to other negative consequences.
2. Failing to notify ACRA about company changes
Any changes to company's legal structure (such as change of company name, registered office address, business activities, share capital, shareholders, officers, etc.) must be filed with ACRA within 14 days of such change.
Examples of company changes include:
Change of company name
Change of company's registered address
Change of business activities
Change of share capital
Change of shareholders
Change of directors
Change of personal particulars of any members of officers of the company
Until ACRA has been notified, all such changes to the company are not official. Moreover, not notifying ACRA within 14 days will result in penalties by ACRA.
3. Not holding Annual General Meetings
Singapore companies are required to hold annual general meetings (AGMs) as part of annual filing requirements. Companies in Singapore are required to hold an AGM at least once every calendar year where the company presents its financial statements for the previous year and the shareholders vote on decisions that require company approval. To hold an AGM, notifications must be sent to shareholders that include the venue and the resolutions to be passed. Furthermore, the company must present documents that include financial statements and the director's report.
Note that private limited companies can choose to not hold an AGM by passing an ordinary resolution through a shareholder vote.
If an AGM is not held or if a resolution to forgo the AGM is not passed, the company and every officer in the company may be guilty of an offence and can be liable to pay a fine up to S$5,000 per violation.
4. Not filing annual returns with ACRA
Each Singapore company must file an Annual Return with ACRA as a part of ongoing compliance. It's the responsibility of the company secretary to make sure the company has prepared the necessary documents and it's the responsibility of the director(s) to verify that all information in the Annual Return is correct. To be in compliance, a Singapore company must file the annual returns within 30 days of holding its annual general meeting.
If Annual Returns are not filed, the company and every officer in the company may be guilty of an offence and can be liable to pay a fine up to S$5,000 per violation.
5. Making false or misleading statements
ACRA expects Singapore companies to submit truthful and accurate corporate documents. Any person who willingly submits or authorises the submission of false or misleading documents to ACRA can face severe penalties including a fine up to S$50,000, a maximum 2-year prison sentence or both.
Stay compliant with ACRA
A Singapore company must comply with ACRA regulations in order to stay in good standing and avoid penalties. A corporate service provider can help you understand and fulfill these requirements, preparing and filing the necessary documents with ACRA, and maintaining accurate statutory records of your company in accordance with the Singapore company law.
Contact us today if you need help with registration and compliance management of your Singapore company.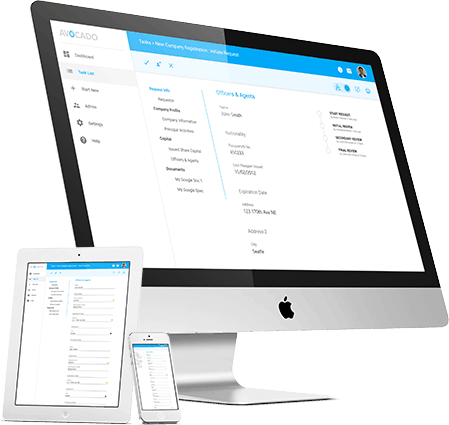 Considering Singapore?
Experienced team. Affordable cost. Online platform.
Interested?