O3 Solutions helps construction organizations shift from traditional manual processes for project management to automation. It provides one of the best project management software solutions designed specifically for the construction industry. This innovative SaaS project management platform creates a collaborative environment for business owners, EPCs, contractors, sub-contractors, and vendors. It ensures smooth communication among the stakeholders and helps them collaborate, organize, plan, track, and manage their work.
O3's suite of solutions covers:
Construction & Installation
Engineering & Procurement
Early Phase Planning
Systems Completion & Startup
Training & Certification
Agile Project Management
Tool Time Tracking
Safety Observations
Enterprise Edition
O3's cloud-based solutions can be accessed from anywhere in the world and serves all types of construction projects, portfolios, or enterprise initiatives. Regardless of the size, scope, budget, or objectives, O3's digital solutions can address specific and common challenges faced by industry participants in project visibility, performance, standardization, process adherence, accountability, efficiency, scalability, and change management.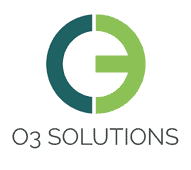 Superb experience
I have had a superb experience with your team. The whole incorporation process was coordinated very skillfully and managed very well. Besides, I am truly impressed with your user-friendly yet sophisticated online platform. Thank you for being responsive, cordial, and attentive to details. Keep up the great work!